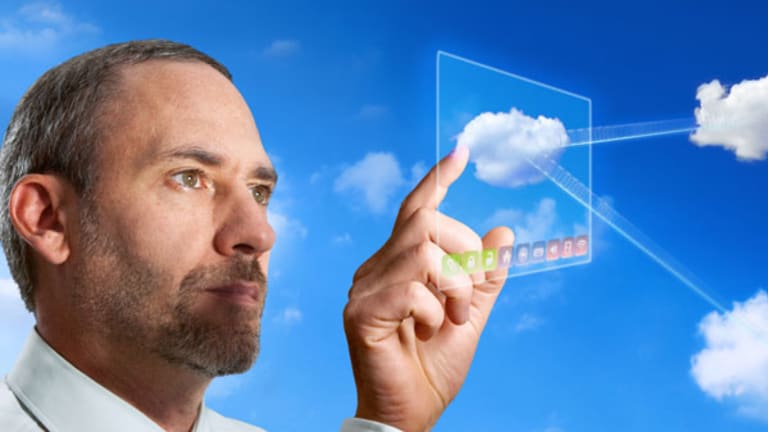 Citi Gets Bullish Nod From Former Bear
A year ago, Dick Bove was one of few bearish analysts on Citigroup; now he's one of the only bulls.
It is The Business Press Maven's manifest destiny to make fun of Wall Street analyst doublespeak and of how the business media, in need of quotes, take the chuckleheads seriously.
But what happens when an analyst puts his reputation on the line and makes a gutsy bullish call on a troubled company during a profoundly bad day? And what if that analyst was, a year ago, one of the biggest bears around on the same company?
You'd figure it would at least be mentioned in the business media's coverage. Or maybe not.
Yesterday, Ladenburg Thalmann's Dick Cove came out in support of
Citigroup
(C) - Get Citigroup Inc. Report
, an interesting enough call on its own, made even more interesting by his bearish history on the stock.
Reuters
did cover
, but it made no mention of the fact that a year ago, while other analysts and investors were misguidedly singing Citi's praises, Bove was courageously bearish.
from the
Associated Press
about Citigroup's miserable day yesterday, during which the stock plunged below $5, didn't mention Bove at all, even though he's more interesting -- and qualified -- than the analysts who do show up in the piece.
Yesterday Bove did something few analysts ever do: He took a counterintuitive stand. He said there was no reason Citigroup should fail. He spoke about its sufficient cash flow, its ability to roll over its liabilities, its positive net interest income and how it would take a depression "every bit as large and long as the 1930s debacle to shake this company's viability." Added Bove: "The current decline in the stock price is reflecting a series of fears. ... I would be a buyer of the stock."
Amid wretchedness and panic (as during splendidness and elation), counterintuitive stands are what make you money, but Bove's stand is notable also for what preceded it, when Bove was often Citigoup's lone skeptic. In an
, he rightly spoke out against Citi's it's-our-last-write-off canard:
"One skeptic was analyst Richard Bove of Punk, Ziegel & Co., who had downgraded Citigroup in July. Bove contended that the evaporation of the markets for securities carved out of sub-prime mortgages and takeover loans -- areas of huge growth for big banks this decade - would continue to depress the banks' earnings.
"Bove compared Prince to former Citi CEO John S. Reed, who in 1987 added a then-staggering $3 billion to the bank's reserves against losses in developing nations and declared the problem solved. Reed called it `the write-offs to end all write-offs,' Bove recalled.
"But in 1991, Reed, forced to set aside additional funds for losses in Latin America, eliminated the bank's dividend, Bove said.
"Like Reed, Prince may have an imperfect vision of the future, Bove said. `It's not just a write-off we're talking about here; it's a change in the structure of the market.'"
Earlier in 2007, Citigroup had staged an April massacre, announcing a cut of 17,000, and many had applauded. But Bove
:
"'There's nothing new in anything new that was said in this meeting today,' said Dick Bove, an analyst with Punk, Ziegel & Co. `Citigroup has already been delayering management and optimizing technology under
CEO Charles Prince. It's merely a continuation of existing programs, which in my view is not good.'"
Bove was an outspoken critic of Citigroup for more than just its financial circumstances. In a
called "Citigroup Works Both Sides of Distiller Deal," Bove took the company to task for a potential conflict of interest, something Wall Street analysts, traditionally no strangers to conflict of interest, rarely do:
"Still, some outsiders were surprised by Citigroup's dual role. `I think it's unusual and the potential for conflict is extremely high,' said Richard X. Bove, analyst with Punk, Ziegel, an independent research firm. `How does the seller know he's getting the best price possible, and how does the buyer know he's getting the best financing deal possible?'
"Citigroup could face problems down the road if, for example, the whiskey company's assets have not been accurately represented, Mr. Bove said, leaving Citigroup open for lawsuits. United Spirits is a publicly traded company."
This is not to say that Bove will be right with yesterday's contrarian bullish report or that all his past calls were perfect. But considering his contrarian bearish past on the same company, the savvy investor should take note. And the business media, who give plenty of undue credit to analysts, should give some where it's actually due.
At the time of publication, Fuchs had no positions in any of the stocks mentioned in this column.
Marek Fuchs was a stockbroker for Shearson Lehman Brothers and a money manager before becoming a journalist who wrote The New York Times' "County Lines" column for six years. He also did back-up beat coverage of The New York Knicks for the paper's Sports section for two seasons and covered other professional and collegiate sports. He has contributed frequently to many of the Times' other sections, including National, Metro, Escapes, Style, Real Estate, Arts & Leisure, Travel, Money & Business, Circuits and the Op-Ed Page. For his "Business Press Maven? column on how business and finance are covered by the media, Fuchs was named best business journalist critic in the nation by the Talking Biz website at The University of North Carolina School of Journalism and Mass Communication. Fuchs is a frequent speaker on the business media, in venues ranging from National Public Radio to the annual conference of the Society of American Business Editors and Writers. Fuchs appreciates your feedback;
to send him an email.