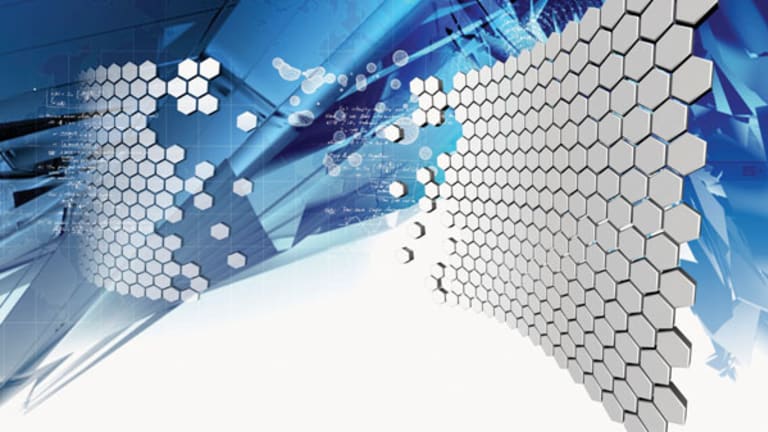 Citi Analyst's Embarrassing About-Face On Sarepta Doc's Views
A noted DMD expert and eteplirsen bull did not raise doubts about the drug, Citi's Yaron Werber now admits.
CAMBRIDGE, Mass. (
) -- Citibank biotech analyst Yaron Werber is a
Prosensa
(RNA)
bull and a
Sarepta Therapeutics
(SRPT) - Get Sarepta Therapeutics, Inc. Report
bear. Well, he was a Prosensa bull until its Duchenne muscular dystrophy drug drisapersen blew up in a failed phase III study last week.
Werber remains a Sarepta skeptic. He created a minor dust-up Thursday after publishing a research note in which he claimed noted DMD expert Dr. Jerry Mendell is now raising doubts about Sarepta's chances of gaining FDA approval for eteplirsen based on the existing phase II study.
Mendell is the principal investigator in Sarepta's phase II study and has been publicly supportive of eteplirsen in the past, so it would be big news if he suddenly changed his mind about the drug. Mandell spoke this week at the DIA/FDA Oligonucleotide-based Therapeutics Conference in Washington, DC.
Here's what Werber wrote to clients about Mandell on Thursday:
While Sarepta's stock has been making steady gains upwards as investors view Prosensa's ph 3 failure as a big win for Sarepta, the DMD field is less convinced, as this highlights the difficulty in showing a clinical outcome benefit in this disease. More concerning, there were clear statements from Sarepta's own principal investigator highlighting dystrophin should not be used as a primary measure to support approval since it's not a good marker of clinical activity.
Bolded emphasis mine.
For emphasis, Werber added:
What was most surprising to us is that Jerry Mendell, MD, Sarepta's principal investigator and primary author of eteplirsen's recent ph 2 data, noted that dystrophin should not be used a primary measure of activity but is rather a biomarker of the drug's potency and bioactivity. In his view, dystrophin should be used as supportive of overall activity and should not be the principal measure to support approval. Instead, it should be used as a supportive endpoint. This conflicts with Sarepta's current strategy.
Wow! Mandell and Sarepta have fallen out, or so Werber claimed -- for about 24 hours until the Citi analyst basically admitted that everything he thought he heard Mandell say was wrong.
On Friday, Werber published a follow-up note on the conference in which he donned Granny glasses and impersonated Emily Littella.
Werber's money quote:
There was no direct discussion by the presenter on use of dystrophin as an approvable FDA endpoint.
Oh!
So, if Mendell didn't suddenly start crapping on eteplirsen, what did he say during his presentation?
Werber:
The presentation highlighted eteplirsen's positive ph 2 data in stabilizing 6MWT especially once dystrophin production is detected after 24 weeks of treatment. The presenter also discussed the previously released positive data on dystrophin expression. In response to a question from the audience regarding the correlation between dystrophin levels and 6MWT, the presenter said that dystrophin production would not be expected to be directly correlated with 6MWT and it was not possible to show a direct correlation in 6MWT outcomes and dystrophin expression in each patient. He further indicated that dystrophin production should be viewed as a marker of eteplirsen's biological activity or biopotency as it was termed. While dystrophin levels may not directly correlate with 6MWT, the presenter felt that it can be used as supportive evidence of clinical activity in DMD.
Sure sounds like Mendell continues to be a fan of eteplirsen.
More Werber:
Overall, the tone of the discussion was supportive of the totality of the activity of the drug in DMD based on 6MWT and dystrophin expression and that dystrophin alone should not be viewed in a vacuum as indicative of a benefit but that the 6MWT data is also important.
Never mind.
-- Reported by Adam Feuerstein in Boston.
Adam Feuerstein writes regularly for TheStreet. In keeping with company editorial policy, he doesn't own or short individual stocks, although he owns stock in TheStreet. He also doesn't invest in hedge funds or other private investment partnerships. Feuerstein appreciates your feedback;
to send him an email.