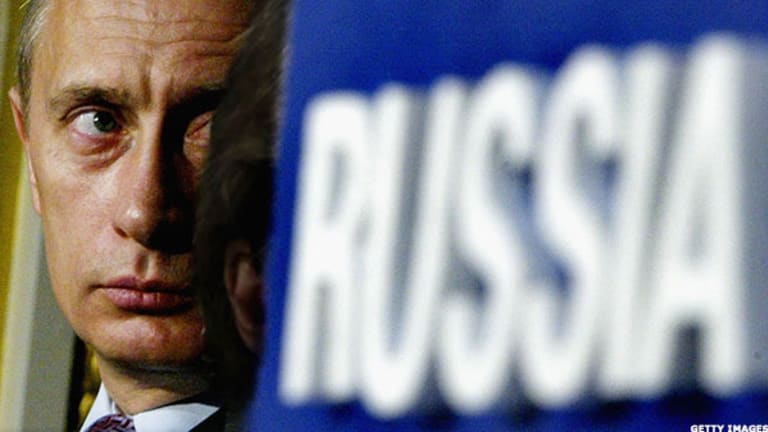 America and Russia are embroiled in a new Cold War and it's unfolding online.
The latest skirmish on the digital battlefield involved Yahoo! when it belatedly admitted last month that hackers stole user data from at least 500 million accounts in 2014, underscoring shortcomings not only in cyber security but also in U.S. rules on when cyber attacks must be revealed.
U.S. Senator Mark Warner (D-VA) last week asked the U.S. Securities and Exchange Commission (SEC) to investigate whether Yahoo and its top management properly disclosed the attack, which Yahoo finally revealed on Sept. 22.
The Yahoo hack could become a test case of the SEC's guidelines, which are intended to foster greater transparency about cyber breaches. It has been a pattern among corporate victims of hacking to drag their feet in letting authorities and the public know, for fear of losing customers.
In the worst hack in history, Yahoo says a state-sponsored actor, most likely Russia, stole email addresses, passwords and birth dates. The ramifications are still unfolding, and they promise to be massive, although to date the incident doesn't appear to threaten the planned acquisition of the troubled Internet company by telecommunications giant Verizon.
The number of major hacking attacks continues to mount with alarming speed. By far the major culprit has been Russia. In particular, congressional lawmakers and others explicitly accuse Russian President Vladimir Putin of ordering digital thieves to hack into Democratic Party databases to help Putin's preferred candidate, Republican presidential nominee Donald Trump. Putin's gang of cyber criminals also is widely considered to be behind the fake online polls that implausibly asserted that Trump had "won" the first debate against his Democratic opponent Hillary Clinton.
One of the best ways to make money (and protect your portfolio) in this turbulent market is to tap into entrenched trends that enjoy multi-year momentum. Few demands are as pervasive as the need for greater cyber security, which makes San Jose-based Cisco Systems (CSCO) - Get Cisco Systems, Inc. Report a great buy now, especially with its stock selling at a deep discount.
Cisco is a holding in Jim Cramer's Action Alerts PLUS Charitable Trust Portfolio. See how Cramer rates the stock here. Want to be alerted before Cramer buys or sells CSCO? Learn more now.
In today's interconnected 24-7 economy, Cisco is the "Connectivity King." The company is one of the biggest suppliers of Internet-based networking products, with routers and switches that are ubiquitous in offices, classrooms and government offices worldwide. As the leading player in cyber security, Cisco is in the best position to profit from growing concerns about international hacking.
Attacks against the U.S. allegedly emanating from Russia, as well as from China and North Korea, have placed cyber security on the political front burner, indicating continued robust demand for Cisco's security products. Cisco enjoys an international roster of commercial and civilian clients that have come to rely on the company for its broad portfolio of connectivity and cyber security products.
Analysts have been downbeat on the stock, citing growing competition from tech upstarts and established behemoths such as Oracle. But this pessimism is overwrought, which has made the stock an undervalued gem.
To be sure, Cisco faces tougher competition, but the company's management hasn't been standing still. Cisco has enhanced its internal growth with acquisitions, notably Jasper Technologies, whose Internet of Things (IoT) platform allows companies to connect devices over wireless networks and then manage the data via its proprietary platform. To stay ahead of the curve in cyber security development, Cisco also recently bought network-security firm Lancope, a provider of analytics software that monitors alterations in network traffic to predict and preclude cyber attacks.
Cisco's latest deal is its $300 million purchase of privately held CloudLock, announced on June 28. CloudLock's technology allows companies to monitor and analyze how clients manage sensitive data stored in the cloud, facilitating the faster detection of data breaches.
Cisco stock is a bargain right now, trading at a trailing 12-month price-to-earnings (P/E) ratio of 14.90, compared to the P/E of 24.80 for its industry of networking and communication devices. That's quite a value, considering the stock's growth prospects.
The 27 analysts offering 12-month price targets for Cisco have set a median target of $34, with a high estimate of $40 and a low estimate of $25. The median estimate represents a nearly 10% increase from the current price of about $31. This robust projected capital appreciation, combined with the current dividend yield of 3.28%, makes Cisco stock a , in a tepid broader market.
Whether Trump wins or loses in the fall, Vladimir Putin's army of hackers won't stop taunting the West. Grab Cisco shares now, before the rest of the investment herd realizes that it has been shortchanging this resilient tech innovator.
---
Unnerved by all of these hacking incidents? It will get worse. In fact, a global crisis is coming. And when it hits, weak companies and their investors will be washed away. Don't let that happen to you! I've found seven companies you should own no matter what the economy is doing. Each one of these powerful yet overlooked companies barely notices when the market tumbles. And they'll skyrocket when it rebounds. You can pick up all seven for pennies on the dollar right now. To get the names of these "seven survivor stocks," click here.
John Persinos is an editorial manager and investment analyst at Investing Daily. At the time of publication, he owned stock in Cisco, Oracle and Verizon. Persinos appears as a regular commentator on the financial television show "Small Cap Nation." Follow him on Twitter.