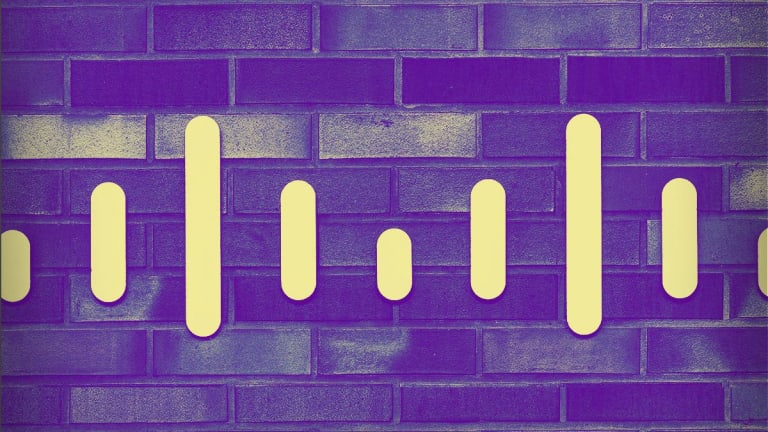 Cisco: An Old-Tech Name Providing Growth at a Reasonable Price
Cisco stock is up 31% year to date. This old-tech name has reinvented itself. The valuation is attractive and the stock offers investors a defensive position bolstered by strong cash flows and returns.
The tech sector is well known for its growth potential. But its high valuations combined with its disruptive nature creates volatility that more conservative investors simply can't stomach.
At the same time, not all tech companies are speculative and high beta. The old-tech cohort can offer not only relatively low valuations but strong and predictable cash flows and, in most cases, reliable dividend yields.
Cisco (CSCO)  is the quintessential old-tech name that provides growth at a reasonable price. And in a world where popular names like Facebook (FB)  and Netflix (NFLX) are getting all the headlines, Cisco chugs along and generates wealth for holders.
Strong Year-To-Date Performance 
Cisco shares are up more than 31% year-to-date and are near 52-week highs. This move strongly outperforms the broader markets and beats out many popular high-growth names that tend to overshadow it. 
For instance, Alphabet (GOOGL)  is up only 8.5% this year. After its post-earnings selloff, Netflix is up roughly 20% in 2019, and market darling Nvidia  (NVDA) is up 27%.
Cisco's performance this year is even keeping pace with the two largest stocks in the world, Microsoft (MSFT)  and Apple,  (AAPL) which are up 33% and 30%, respectively. 
Attractive Valuation 
But even after the strong year-to-date performance, Cisco shares are still attractively valued, at 18 times trailing 12-month earnings.
That's the highest multiple the shares have carried since before the Great Recession. Yet the company is on pace to grow earnings nearly 20% in 2019, meaning that on a price/earnings-to-growth-multiple basis, the stock is extremely attractive. 
Analyst estimates for 2020 earnings per share are quite bullish as well, with expectations of another double-digit bottom-line-growth year.
The current consensus EPS-growth estimate for 2020 gives Cisco a forward p/e multiple of 16.7 times.
At that level the shares don't seem extraordinarily cheap; not long ago they traded near single-digit earnings multiples. 
But when the current valuation is combined with the company's high-quality balance sheet, AA- credit rating, 2.45% dividend yield and recent history of double-digit annual dividend growth, paying 18 times for Cisco shares makes a lot of sense.
An Old-Tech Name Reinvents Itself 
The higher valuation today is also justified by the restructuring management has embarked upon.
Cisco has transformed itself from a hardware company dealing in legacy infrastructure products -- such as routers and switches -- into a company with a large software-as-a-service business and growing segments in the applications and security spaces. 
The company is also well situated to benefit from the 5G revolution, giving it yet another avenue toward growth.  
Software sales are generally less capital intensive and produce fatter margins. Cisco's focus on its service offerings has enabled the company to widen its gross margin to the 64-65% range from 59% over the past five years.
Recurring service revenue is more predictable than hardware sales, and the market is willing to pay a premium for companies offering this type of clarity.
Cisco has used its large legacy cash flows in M&A. In just the past two years, Cisco has closed on 10 acquisitions, with the Ensoft and Acadia deals still in the works.
Rather than make a huge splash with singular purchases costing tens of billions of dollars, Cisco has focused on smaller, nimbler operations focused on services specific to cloud, AI, data centers and digital security.
These smaller deals don't generate massive headlines, but they've proved revolutionary in the company's overall operations in a relatively short time.
In late 2017, Cisco was on a dubious streak of eight quarters of negative revenue growth, and some feared that this old-tech name simply couldn't compete in the new era.
But CEO Chuck Robbins's restructuring plan has been validated with six consecutive quarters of top-line growth. And now noninfrastructure sales make up nearly half Cisco's revenue pie.
The Best of Both Worlds 
In the trailing 12 months, Cisco has generated more than $15 billion of free cash flow. The company continues to return large amounts of cash to shareholders, dedicating roughly half its cash spend in fiscal 2018 to share buybacks and another 17% on dividend payments.
Cisco initiated its dividend in 2011 and has given investors double-digit annual dividend increases every year since. The company has also used the buyback program to reduce its share count, which has fallen more than 16% in the past five years.
And unlike tech names that have been hurt by the U.S.-China trade war, Cisco is seen by many investors as a relatively safe haven, with only 15% or so of its business taking place in the APJC region.
An innovative old-tech name like Cisco gives investors the best of both worlds when it comes to upside potential in the high-growth technology space plus the defensive nature of strong, predictable cash flows and a wide-moat, well diversified business.
These relatively low-risk equity plays are exactly where I want to be so late in an economic expansion.
Nicholas Ward is long AAPL, CSCO, GOOGL, MSFT, and NVDA.