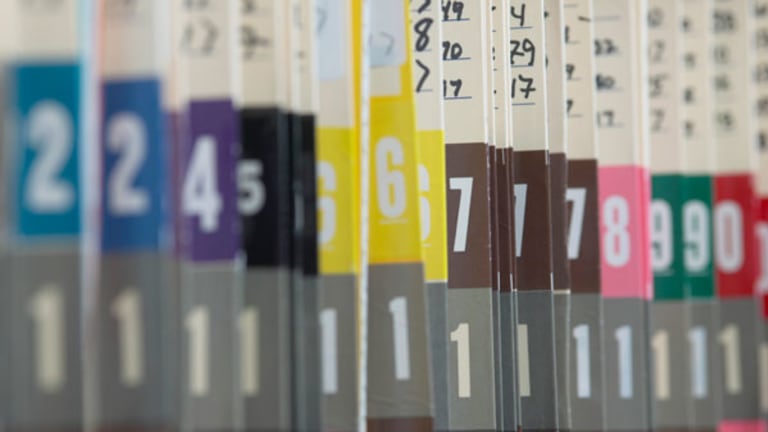 Cigna CEO Sees Growth in Health Care Exchanges
Cigna CEO David Cordani says the company plans to focus on specific markets and geographies.
NEW YORK (
-- What follows is the transcript of an interview of David Cordani, the chief executive officer of
Cigna
(CI) - Get Report
, by
TheStreet's
Debra Borchardt. The transcript has been edited for length and clarity.
TheStreet
: Cigna is celebrating 30 years of being a listed company and a lot of changes have taken place over that span. Of course, most recently we had the healthcare mandate taking effect. Recently, it was announced the company is going to have some layoffs. Is this the result of the mandate that you can't spend as much on administration or is this more right sizing?
David Cordani:
It's a little bit of right sizing, but it's more getting the right skills in place. Over the last three years, we've grown our company by about 50% from a revenue standpoint and about 17% for employees. And looking at 2013, we had the opportunity to right size some of our businesses in Europe, in Turkey, as well as back here in the United States. But we're additionally hiring people and investing on a go-forward basis. So we're continuing to grow, and grow very successfully.
Okay. Because I know some people just want to say oh, they're laying off and it has to do with the healthcare mandate. Here's the effect (of the mandate) immediately. But I did see that you do have jobs open.
Cordani:
Yeah. We absolutely do. So we continue to add a lot of positions in health services, nutritionists, health coaches, behavior and lifestyle coaches. That's actually the largest part of our business in terms of helping employers and individuals improve health, improve productivity, and improve wellness. Additionally, we're adding a lot of technologists, because information is really the fuel that drives our business. So we're a net employment grower that's just going through a little right sizing from a skillset standpoint.
One of the parts of the mandate is that there will be a healthcare exchange. And I know Cigna is going to be a part of this healthcare exchange program. How do you see fitting into that?
Cordani:
Sure. The exchange, which there's still regulation unfolding, but our expectation is -- it will play into the exchange here in the United States in our chosen "go deep markets." So our strategy has us focusing on specific markets and geographies where we have a really great value proposition for our customers. We'll focus there. We'll modify some of those products to orient around the individual market.
And then, we'll focus on some buying segments. So really focus on individual needs, specific buying segments, and specific markets. And we think we're going to have some great growth opportunity around that as well in 2014 and beyond.
So when people are looking at this chart and they're looking at you and they're looking at the competitors, do you feel like you'll have, I don't know, like a Cigna light, like a lower-priced product that people could choose if they really just don't make much money?
Cordani:
Well, it's not necessarily a product for people who don't make much money. It's a matter of getting the right coverage for the right individual. So we've been able to innovate in the U.S., and the U.S. employment market and healthcare market has been flat over the last three years, yet we've actually grown our revenue and our customer base every year.
We've grown by focusing on customers and then designing the solutions -- to your point -- the products, that meet an individual's need, whether it's getting the right prevention and wellness, catastrophic cover, the right access to physicians. Additionally, what's been key to us is we have a lot of partnerships with physicians around the U.S.
So, by partnering with physicians, you're able to get a better cost outcome, a better service outcome, but there's trade-offs for individuals. So focusing on the individual, innovating products and making sure you get the right price point value for them, has been key and will be key in the exchanges.
Well, it does sound like a very simple method to go about keeping the business run well. And I have to disclose that Cigna is the provider for TheStreet's employees.
--
Written by Debra Borchardt in New York
.
>To contact the writer of this article, click here:
Debra Borchardt
.
Disclosure: TheStreet's editorial policy prohibits staff editors, reporters and analysts from holding positions in any individual stocks.