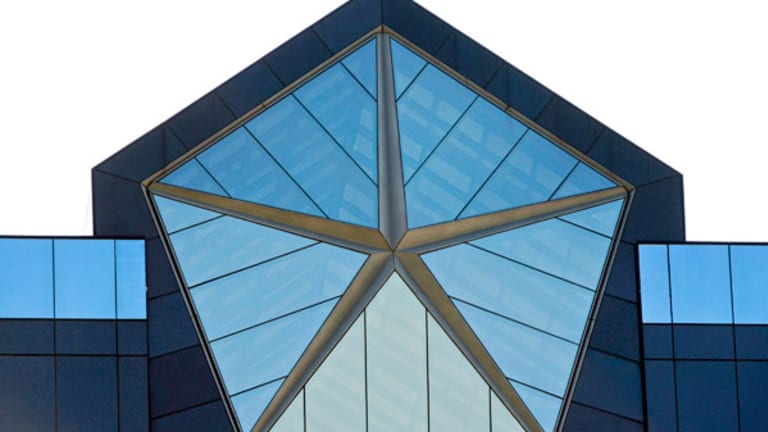 Chrysler Files for IPO Amid Fiat, UAW Valuation Dispute
Chrysler has filed for an IPO with the Securities and Exchange Commission.
DETROIT (
) -
Chrysler
has filed a share offering to return to the public stock markets, as the company's majority shareholder,
Fiat
, continues to press for full control of the automaker.
Chrysler said late Monday that it has filed a registration statement with the
Securities and Exchange Commission
for an IPO. The number and price of the shares has not been determined. The shares are expected to be traded on the
New York Stock Exchange
if a listing is consummated.
The sole seller would be the United Auto Worker's Retiree Medical Benefits Trust, which holds a 41.5% ownership stake and would receive all of the net proceeds.
J.P. Morgan
will be the leading manager of the offering.
Chrysler's effort at a public offering has been complicated by a battle between the UAW medical benefits trust and
Fiat
, the majority owner with a 58.5% stake. Fiat has sought to buy all of the shares it does not own.
In late July, both investors in the Chrysler joint venture were unable to complete a transfer of Chrysler's Class A shares, in a deal that would put Fiat's stake at roughly 68.5%.
Both parties are at odds over a valuation for Chrysler as Fiat seeks to take full control of the automaker and the UAW looks to cash out on its holding.
Fiat is reported to be working on arranging financing to buy out the UAW's stake, however, the company did not have any progress to report in its most recent earnings call with investors.
An IPO of Chrysler could fetch a price the UAW is looking for or could further Fiat's efforts on a stake buyout. However, Monday's filing included commentary that is indicative of a standoff between Chrysler's two large shareholders.
Chrysler said in its filing that any dispute between the company and Fiat could undermine the company's financial health and strategic position relative to its larger competitors.
"Fiat has informed us that it is evaluating the various potential impacts that a public offering and the consequential introduction of public stockholders may have on its views of the Fiat-Chrysler Alliance, and as such, is considering whether or not to continue expanding the Fiat-Chrysler Alliance beyond its existing contractual commitments," Chrysler said in its filing.
"If Fiat becomes unwilling to work with us beyond the scope of its existing contractual obligations, there may be a material adverse effect on our business prospects, financial condition and results of operations," the company added.
Chrysler last traded on the NYSE in November 1998, before being sold to Daimler. The German automaker sold 80% of the company to Cerberus in 2007, selling the rest shortly before a 2009 bankruptcy filing.
Chrysler has become profitable since Fiat CEO Sergio Marchionne rescued it from bankruptcy in 2009, a year when the auto industry floundered.
GM
(GM) - Get General Motors Company Report
was also in bankruptcy and
Ford
(F) - Get Ford Motor Company Report
shares hit a low of $1.50 in February.
Two months ago, Chrysler reported that second-quarter net income rose for the eighth consecutive quarter, as the company earned $507 million. Through the first six months, Chrysler earned $33.4 billion in revenue and $764 million in net income. While revenue gained about 1% from year-ago levels, profit and operating cash flows have fallen.
-- Written by Ted Reed in Charlotte, N.C.
>To contact the writer of this article, click here: