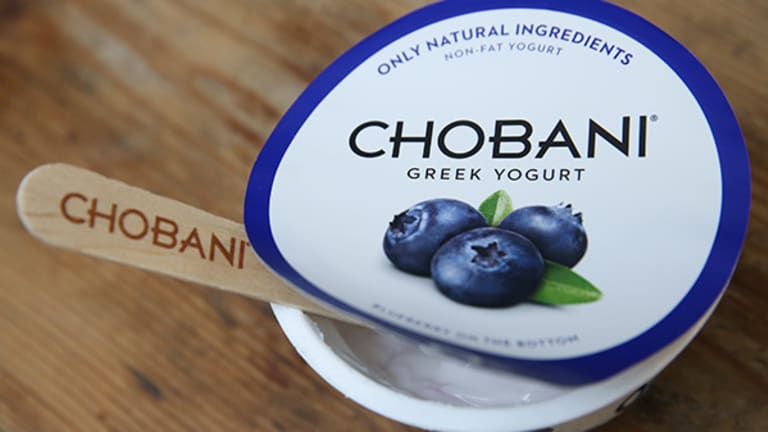 Chobani CEO Ulukaya Continues to Employ Refugees
Chobani CEO Hamdi Ulukaya is a Turkish immigrant that has worked to give refugees in the U.S. a job, but not everyone thinks his efforts are admirable.
Chobani CEO Hamdi Ulukaya defended his choice to hire immigrants who have sought refuge in the U.S. from war torn countries in an interview on CNBC's "Squawk Box" on Wednesday morning. The interview was broadcast from the World Economic Forum in Davos, Switzerland.
The yogurt company that was founded in 2005 employs about 2,000 people, including over 300 refugees. It has plants in upstate New York, Idaho and Australia. 
The extreme right strongly disapproves of his humanitarian efforts, with some making racist attacks online, urging people to boycott the company or writing false articles about Chobani, according to the New York Times. One article said that Ulukaya wanted to "drown the United States in Muslims."
"I'm from Turkey," Ulukaya stated on the show. "I know this feeling really well." 
When he moved to upstate New York, he learned that refugees were coming from 19 different countries into Utica. Then he opened a factory in Twin Falls, Idaho and learned the same thing was happening in that state. 
Despite coming into the country legally, the refugees didn't have a place to go or work, he said. They wanted to "build a life" after going through a "horrible" journey, but they couldn't without a job. 
When the refugees were welcomed at the Chobani factories, they were able to create a family, make yogurt and build a life for themselves, Ulukaya said. 
The world is currently experiencing the "greatest humanitarian tragedy" with 65 million people looking for some place to settle down and call home, he claimed. "The minute they get a job, that's the minute they stop being a refugee. That's the minute they start contributing to community, contributing to the company and contributing to society."