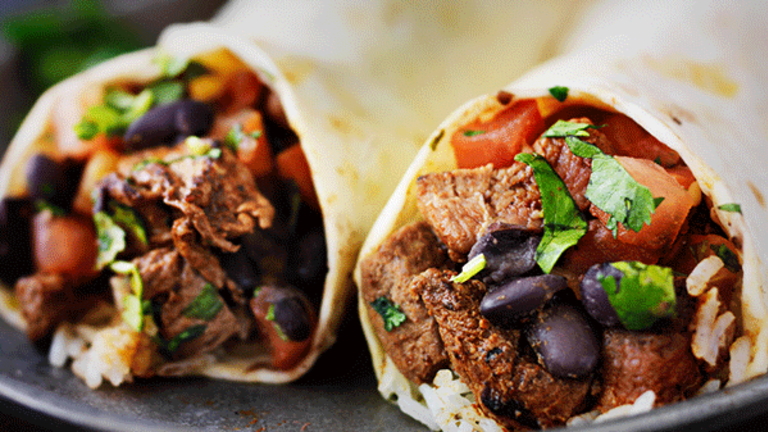 Chipotle 'Will Be Like the Old Days' by August 2017: More Squawk From Jim Cramer
Chipotle added four new members to its board, but that's not going to do much, says Cramer. The problem is that the American memory is 18 months.
Shares of Chipotle (CMG) - Get Report were higher in late morning trading on Friday, after the fast casual Mexican restaurant chain announced that it was adding four new board members. Two of the new members work with Bill Ackman's Pershing Square Capital, which took a 9.9% stake in Chipotle in September. 
"It ain't the directors," TheStreet's Jim Cramer said on CNBC's "Squawk on the Street" on Friday morning. "I mean you can do whatever you want. You can shuffle the C-suite. It's the American memory. The American memory is 18 months." 
Last December, at least 136 people were infected with norovirus from Chipotle in Boston. 
That means in another six months, the American people will be crowding into Chipotle again, Cramer claimed. "Come August I won't be able to get in. It will be like the old days. People are going to say, 'Was it Chipotle or was it Qdoba? Was it Chipotle or Benny's Burritos?"
The new members include Time Warner's (TWX) general counsel and Liberty Global's (LBTYB) - Get Report vice president, CNBC's Carl Quintanilla noted on the show. 
"Do any of those guys know what a burrito is?" Cramer asked in a playful manner. That still doesn't get at the real problem which is "memory," he added. 
In addition, Chipotle shouldn't have been "so aggressive" with buying back stock, he said. "That was a mistake because they tried to call the bottom, and they were too soon."