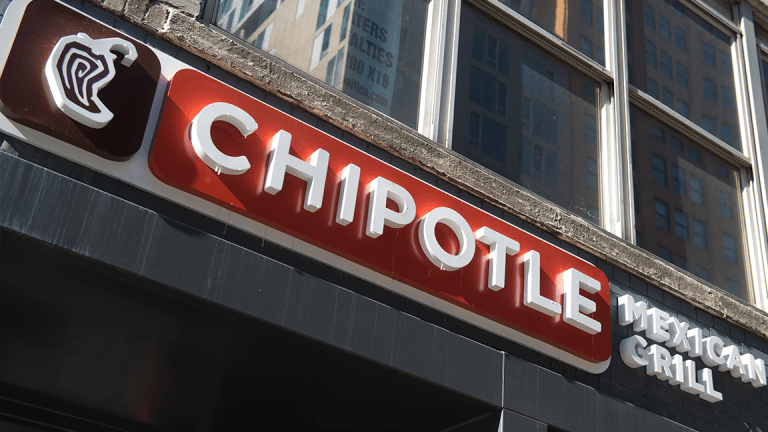 Chipotle's Stock Is at Risk From Surging Labor Costs
Analysts at Bank of America lowered their estimates on Chipotle's earnings per share forecast in 2018 and 2019 over difficulties in reducing labor costs.
Shares of Chipotle Mexican Grill (CMG) - Get Free Report were falling over 3% in late aftrenoon trading on Wednesday after analysts at Bank of America/Merrill Lynch downgraded the fast-casual restaurant chain to "Underperform" from "Neutral" and lowered their price target on the stock to $285 from $390.
"Despite our belief that the near-term results should be fine, we remain concerned about the 2018 consensus EPS, in particular around what we believe are aggressive labor cost assumptions," BofA analyst Gregory Francfort noted.
Francfort sees 10% downside to 2018-2019 earnings on labor expenses, as he contends Chipotle will have difficulty slashing labor costs more than it already has.
"We believe, assuming no significant tax reform, that 2018 and 2019 consensus EPS needs to drop at least 10 percent," Francfort added. "We believe further gains from trimming hours will prove difficult which limits the opportunity to get labor below 27 percent of sales even if traffic recovers."
Francfort lowered his 2017 earnings estimate to $7.40 from $7.60, and also dropped his 2018 forecast to $9.50 from $10.50.
Fortunately for Chipotle, it's not battling in the coffee wars.
Don't miss these top stories on TheStreet: