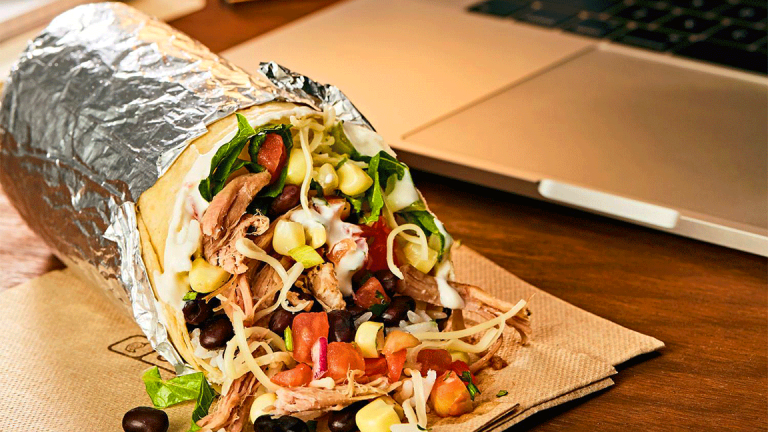 Chipotle Shares Falls on Report of Restaurant Closure Tied to Food Poisoning
Stock falls in late trading after reports of food-related illness at Ohio restaurant.
Shares of Chipotle Mexican Grill Inc. (CMG) - Get Chipotle Mexican Grill Inc. Report fell sharply in after-hours trading Monday on a report a restaurant in Ohio was closed after several customers said they became ill.
The stock was off $15.46, or 3.3%, to $450.01 in late trading.
Several people reported feeling ill over the weekend and on Monday after eating at the restaurant in Powell, Ohio, near Columbus, Business Insider reported.
The company said it plans to re-open the restaurant on Tuesday, pending health department approval, according to the report.
Chipotle was one of Wall Street's high-flying darlings until 2015 when repeated food safety issues occurred, putting the stock into a tailspin that only appeared to end in February after nearly 66% of its value had been wiped out. The stock has posted substantial gains since bottoming at $247.52 earlier this year.