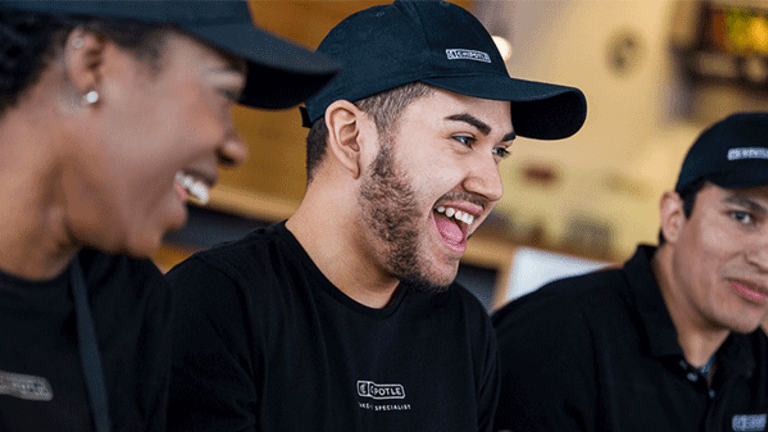 Chipotle's New Food Scare Is Among Burrito Joint's 3 Biggest Failures Ever
Chipotle has made its mistakes.
Apparently, consumers are still at risk of contracting a food-borne illness from eating burritos at Chipotle Mexican Grill (CMG) - Get Chipotle Mexican Grill, Inc. Report .
On Tuesday, July 18, Chipotle closed a restaurant in Sterling, VA., after eight reports were made to iwaspoisoned.com indicating that about 13 customers fell sick after eating there from July 14 to July 15. Business Insider first reported the latest scare.
Then on Thursday, it was reported that more than 130 people got ill from the Virginia restaurant. 
TheStreet takes a quick look back at Chipotle's biggest fails. To be sure, the burrito joint has garnered its fair share of negative headlines through the years. 
Watch: Chipotle May Not Recover Until 2019 After Latest Health Scare