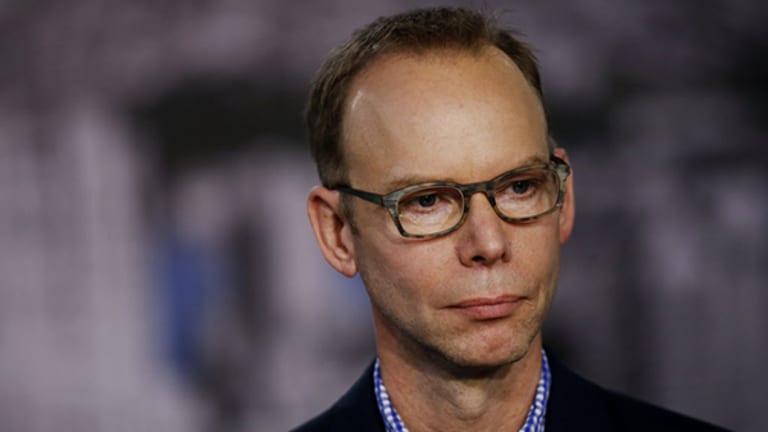 Chipotle CEO Steve Ells: We Failed Because of This New Norovirus Outbreak
Chipotle Mexican Grill dropped the ball.
Chipotle (CMG) - Get Chipotle Mexican Grill, Inc. Report is a bit of a mess right now.
Shares of Chipotle were climbing over 2.6% on Wednesday following the Mexican-style restaurant chain's second-quarter earnings beat. 
For the quarter, Chipotle posted adjusted earnings of $2.32 per share, beating analysts' consensus for $2.18 per share. Revenue, however, came in below estimates at $1.17 billion versus the consensus for $1.19 billion.
During the company's conference call Chipotle CEO Steve Ells touched on the concept of food safety which first plagued the company in 2015, and more recently, caused a closure at a Virginia location, sending shares lower over 7.5% in a day.
Chipotle Exec: We Need More People to Trust Us
Ells detailed several steps and procedures in conjunction with a plan to strengthen the company's commitment to developing one of the "most advanced" foods safety systems.
Regarding the Norovirus specifically, Ells said that the outbreak last week was not related to the company's food supply and that he is disappointed that Chipotle failed in preventing it from spreading. He apologized for the illness' outbreak.
Furthermore, Ells laid out an additional comprehensive training effort to ensure every manager can execute and perfect the prevention procedures. He added that compliance with the training is non-negotiable.
But, investors have reason to stay cautious. 
"QTD comps below expectations and comps turned negative since norovirus incident. Same-store sales trends of approximately 3.5% in the first half of July already were modestly softer than we expected and comps have been running down approximately 2% since the norovirus incident," pointed out BMO Capital Markets analyst Andrew Strelzik in a note.
Watch More with TheStreet:
Chipotle Is Being Abandoned Because of Falling Rats and New Health Scare, Data Reveals
5 Outrageously Expensive Jimmy Choo Shoes and Bags That Should Scare Coach