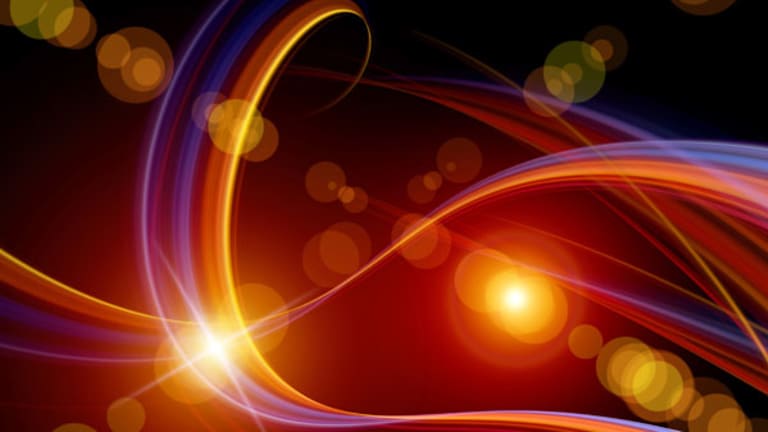 Chinese Solar Wins a Big U.S. Solar Deal
Suntech Power lands a major U.S. solar project, as the war over the future of large-scale solar power in the U.S. heats up.
NEW YORK (
) -- Solar stocks are taking a breather after a big rally on Wednesday, but it's not for lack of positive news when it comes the
Suntech Power
(STP)
and the Chinese solar module makers staking their claim to the U.S. utility scale solar market.
There was a significant development for Chinese solar and Suntech Power in regards to making their presence felt in the U.S. on Thursday, with Sempra Energy awarding a 150 megawatt project to Suntech, the Mesquite Solar 1 project in Arizona.
The large-scale solar project business in the U.S. is a market that is expected to be a key global growth driver for solar as European markets slow, and it's a market where the big U.S. solar companies have taken the lead buying up pipelines of business on the theory that a captive channel for module sales is a more defensive way to play the future of the solar industry.
First Solar
(FSLR) - Get First Solar, Inc. Report
,
SunPower
( SPWRA) and
MEMC Electronic Materials
(WFR)
have all acquired pipelines of business with a significant focus on U.S. solar projects.
The earnings results from MEMC on Wednesday, which led to a huge rally in the sector, included a bullish outlook from the company about its North American pipeline in direct contrast to threatened European markets like Italy, where growth is explosive now, but where political risk of solar subsidy cuts remains a headline risk.
>>Solar Winners: MEMC Leads Solar Rally
The Chinese module makers have shied away from making acquisitions of pipelines like their U.S. counterparts.
The Suntech deal with Sempra Energy shows that it's not going to require a captive project pipeline to win significant deals on the U.S. solar project landscape. It doesn't mean that the captive pipeline model is less valuable -- it's not a competition between one approach to the U.S. market or the other exactly -- but it is a big win for Chinese solar nonetheless in a market that has so far been associated with the biggest U.S. solar companies.
It's also likely to lead to questions as to whether Suntech's big win is a big loss for First Solar, specifically.
The Sempra Mesquite project is slated to be a 700 megawatt project in all, and the Suntech phase is the first of several.
Gordon Johnson, analyst a Axiom Capital, says the deal isn't just a win for Suntech Power, but an indication that it's a flawed belief to think an early stake in the U.S. solar project market is going to lead to bigger project wins. The analyst noted that First Solar signed the original deal with Sempra for the Mesquite project, a 48 megawatt test phase. With the first big award under the Mesquite plan going to a Chinese competitor of Suntech, though, solar investors sold on the concept of a captive channel for module sales will have to reconsider the coming bidding war, including the Chinese module makers, for U.S. solar projects.
Mark Bachmann, analyst at Auriga Securities, takes a different view of the Sempra/Suntech announcement. The analyst says it's no doubt a big deal for Suntech and Chinese solar.
"Clearly this is the biggest project for a Chinese module maker to date in the U.S and this is a big deal for Suntech," Bachman notes.
Bachman says that there are clearly two ways to go about entering the project business, being a true engineering, procurement and construction player like First Solar with a captive pipeline, or competitively bidding on deals as a module vendor and working with EPC companies. Yet he said that it would be wrong to think of this Sempra deal with Suntech as the Chinese vs. First Solar, and the Chinese winning a bid slated to go First Solar's way.
In the opinion of the Auriga analyst, Sempra was always "only" getting its feet wet with First Solar and always planned to branch out and use several different technologies on large-scale projects. From Sempra's perspective, it makes sense to use more than just First Solar's thin film approach -- after all, crystalline silicon modules like those made by the Chinese players have a much longer history in the field than thin film, dating back 40 to 50 years. Additionally, encouraging a bidding war between solar companies is in the best interest of any project developer.
Bachman did downgrade First Solar on Thursday, but purely based on valuation concerns given the big recent rally in First Solar shares to an 18-month high.
Christine Hersey, analyst at Wedbush, believes that investors did see this project going to First Solar ultimately, and it will disappoint some investors that Suntech won the bid.
Though the Wedbush analyst noted that, "It was not likely in 2011 estimates since (a) Sempra indicated there may be a delay in the PPA approval last fall due to CPUC backlog and (b) FSLR had lowered their system guidance for 2011 to 400MW from 500-700MW."
The Wedbush analyst speculated that the EPC partner of Suntech,
Zachry
, offered a lower EPC price using STP panels than First Solar was offering for combined EPC/panel work.
An article about the Sempra/Suntech deal published by alternative energy web site
Greentech Media
quoted Suntech's chief marketing officer Andrew Beebe as saying that the U.S. utility-scale business is not about "bragawatt" projects for the Chinese solar company. The Suntech official cited its approach of working with customers, like EPC companies and installers, as opposed to competing with those same customers, in a veiled reference to the captive pipeline models and EPC businesses of First Solar and SunPower.
In the end, even if it doesn't impact 2011 estimates for First Solar, it's an incremental negative when a large project is awarded to a newer developer (Zachry) who won a competitive bid using Chinese panels (STP).
"This signals that FSLR and SPWRA don't necessarily have a lock on the U.S. utility market and competition should intensify," Hersey wrote in an email to
TheStreet
. This may ultimately be the most important point, and a factor in the evolving war for the growing U.S. solar market, as opposed to the First Solar-specific argument about this specific Sempra project. There was likely little doubt before Thursday that the Chinese solar companies were going to get their "piece of the action" in the U.S. utility-scale solar project market in one form or another, and so the Sempra-Suntech announcement serves as confirmation of the trend.
Suntech is also the first major Chinese solar company to build a manufacturing plant in the U.S., notably in Arizona, where the Mesquite project of Sempra is also located. A Suntech spokesman told the
Wall Street Journal
on Thursday that some of the estimated 800,000 panels for the Mesquite project will be manufactured at its Goodyear, Arizona plant, though a majority will be shipped from China.
Both Axiom Capital and Wedbush Securities have a sell rating on First Solar.
The Suntech win, on a company-specific basis, is also a good sign in terms of its cost reduction roadmap. The company recently purchased a large stake in Glory Silicon as it seeks to bring down its cost structure versus peers like
Trina Solar
(TSL)
and
Yingli Green Energy
(YGE)
, and winning bids on larger U.S. projects is a good sign for Suntech -- its "bankable" history doesn't hurt either, regardless of cost, for projects with a 2-year lifeline.
Both First Solar and Suntech shares were down close to 2% on Thursday morning as the solar rally arguably dictated a pullback for the volatile sector.
-- Written by Eric Rosenbaum from New York.
RELATED STORIES:
>>Solar Winners: MEMC Leads Solar Rally
>>MEMC's Big Rally: Why is This Solar Stock on Fire?
>>Italian Solar Walks Boom/Bust Line
>To contact the writer of this article, click here:
Eric Rosenbaum
.
>To follow the writer on Twitter, go to
.
>To submit a news tip, send an email to:
.