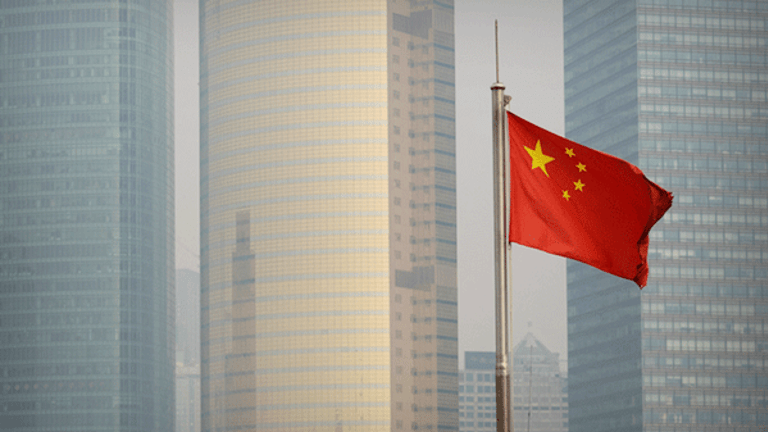 Publish date:
Chinese Box Office Sales Decline in 2016, But News May Not Be That Dire for U.S. Studios
Though international box-office receipts slipped in 2016, changes in how China tabulates ticket sales along with the strong dollar may be to blame.
Though international box-office receipts slipped in 2016, changes in how China tabulates ticket sales along with the strong dollar may be to blame.
One thing Hollywood definitely doesn't need is for its business in China to fall off the table. 
Revenue from ticket sales in China slipped 1% in 2016 to the equivalent of $6.6 billion, a stark contrast to 2015 when Chinese box-office receipts jumped 49%, the Motion Picture Association of America said in a statement.
The apparent slowdown in China had the ripple effect of driving down overall ticket sales outside of the U.S. and Canada for the first time since 2005, reported the MPAA, which represents Hollywood's six major studios. A year ago, some film industry analysts optimistically predicted that China might overtake North America in box-office sales in 2016.
Overall, global box-office sales in 2016 totaled $38.6 billion, a 1% gain from the prior year.
The drop-off in China comes as U.S. movie theater owners struggle to grow attendance given the plethora of video choices available online, and the relative affordability of large, flat-screen televisions in the home. While ticket sales in the U.S. and Canada rose 2% to $11.4 billion last year, the increase came from higher prices rather than attendance, which was little changed over 2015 at 1.32 billion.
Movie theater-owners led by AMC Entertainment (AMC) - Get Report , the world's largest, have been renovating theaters with improved seating and better food choices in an effort to raise attendance. 
Yet despite Hollywood's many challenges, the slip in China's 2016 box office sales may not be as bad as it seems.
Two mitigating factors seem to be at play: the strong U.S. dollar relative to foreign currencies, and a crackdown by Chinese government officials who may have been inflating previous years' movie ticket sales, said Tony Wible, a media and entertainment analyst at Drexel Hamilton.
"China in 2016 was a year when the government really clamped down on piracy and over-inflated box-office movies," Wible said. "This data was down a little because the numbers that we had been seeing were artificially high. There is still underlying good growth for theater attendance and sales in China."
Chinese movie exhibitors had been discounting and even giving-away tickets throughout online agencies. The upshot was that those tickets were being counted at full value in order to pad reported box-office sales. The slowdown also seems to be a product of a spate of mergers among online ticketing groups in China, Variety reported in November, reducing the number of agencies that had been inflating ticket sales. Two of the country's largest online ticketers, Meituan and Dianping, merged at the beginning of the year.
Hollywood's largest studios rely on international sales to drive profits, especially on the kinds of expensive blockbuster-type films that dominate movie making at Disney (DIS) - Get Report , Comcast's (CMCSA) - Get Report Universal and Time Warner's (TWX) Warner Brothers. China is the largest movie market outside of North America.
"For years, the market had looked bigger than it actually was," Wible said in a phone interview. "It's difficult to know how far back these practices went, but it's reasonable to assume they weren't just there for a short period of time."
Another factor that curbed sales for Hollywood's largest studios last year was the strong dollar. Compared to the U.S., the Chinese yuan depreciated 6%, the British pound fell 12%, the Mexican peso dropped 15% and the Russian ruble dropped 9%, the MPAA said in a post aimed at highlighting the effect of local currency devaluation. Film quotes were also an issue. China limits the number of foreign films shown in the country to a mere 34.
China is also not a very profitable market for leasing movies. Whereas Hollywood's studios receive roughly 50% of total box-office sales from U.S. movie theater owners, they get a much smaller 25% cut of tickets sales in China, with the remainder going to a number of entities including the movie-theater owners and the government. 
"Chinese is among the least attractive from a pricing standpoint," he said. "While China is a big sales number, you compare the split to the U.S., and it's quite different." 
In a potentially positive sign for the industry, however, the number of films that those ages 18 to 24 attended in 2016 rose to 6.5, an increase of 0.6%, the MPAA said.