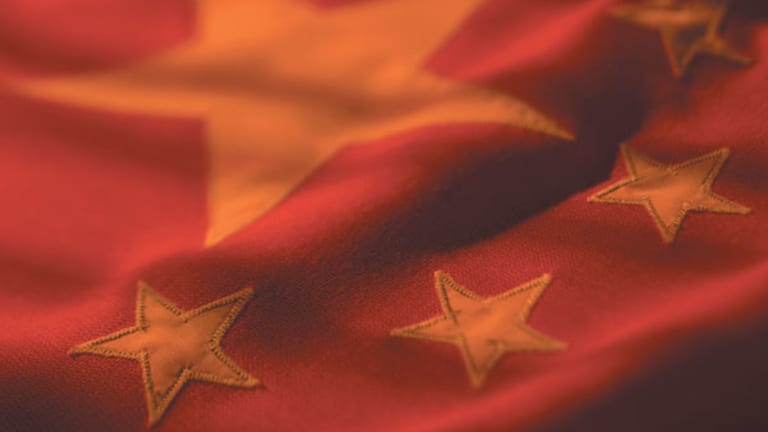 Publish date:
China's Economic Reform Goals Are Bullish for Global Economy
Companies looking to expand in China such as Wal-Mart and Coca-Cola should prosper from the new emphasis on consumer spending in the world's most populous country.
Companies looking to expand in China such as Wal-Mart and Coca-Cola should prosper from the new emphasis on consumer spending in the world's most populous country.
NEW YORK(TheStreet) -- Asian markets reacted bullishly Monday to new economic reform goals from China.
Released after a four-day meeting of top Communist Party officials, the objectives are the first major economic reform push from President Xi Jinping, who took office this year.
Because China is the largest trading partner for many nations, financial markets are interpreting this policy document as bullish for  regional and global economic growth. The world's financial sector, in particular, has been looking for the economy of the world's most populous nation to evolve from being export-driven to consumer-driven.
Following are some of the goals Beijing included in the statement:
Opening up the country's financial markets.
Changing registration for stock market listings, which will encourage more foreign investment.
The introduction of a bank deposit insurance program that will create confidence in the country's financial institutions.
Interest-rate liberalization aimed at encouraging savings and rewarding investors.
Reducing state ownership of businesses.
Encouraging competition among private firms.
Reform of the country's household registration system, which has an impact on matters ranging from employment to social benefits.
Greater protection for the environment.
Doing away with labor camps.
Promoting social security programs to provide a safety net.
A relaxation of the nation's infamous one-child policy, to increase the number of consumers and workers.
The financial market measures are particularly needed. Beijing needs to allow market forces to determine the value of its currency and interest rates. It also needs to develop greater depth in its capital markets to allow for a more responsible regime of financing development and spending within the country.
Doing away with the one-child policy will lead to an immediate increase in consumer spending. In the long term, it will also provide a greater pool of workers. That is much needed as a shortage is anticipated. More workers will also facilitate the financing of social security programs. The new safety net being created will provide a foundation of consumption for all in China.
This is bullish for companies looking to tap increasing consumer demand in China. Coca-Cola (KO) - Get Report, Wal-Mart (WMT) - Get Report, and Boeing (BA) - Get Report all have announced massive expansion programs in China. Coca-Cola has announced that it plans to invest $4 billion in China from 2015 to 2017. Mike Duke, Wal-Mart's CEO and President, recently stated that the world's biggest retailer would be 110 new super centers and Sam's Clubs over the next three years in China. The newest version of the Boeing 737 has been touted as being ideal for the regional markets in China.
Commodities such as copper, coal, and iron ore should all gain from increasing consumer demand. China uses more coal, copper and iron ore than any other country. All are needed in the construction process and the operating of factories, farms, machinery and machinery. Increasing growth in China is positive for all of these commodities.
Overall, the economic reforms being advocated are bullish for the global economy.
Greater consumption in China will do much to stabilize the balance-of-payments in international trade. The huge trade surplus of the People's Republic is not in the best interest of growth around the world as the world's most populous nation and second largest economy needs to be consuming more.
At the time of publication, Yates had no positions in stocks mentioned.
This article is commentary by an independent contributor, separate from TheStreet's regular news coverage.
Jonathan Yates is a financial writer who has had thousands of articles appear in periodicals and Web sites such as TheStreet, Newsweek, The Washington Post and many others. He has degrees from Harvard University, Georgetown University Law Center and The Johns Hopkins University.