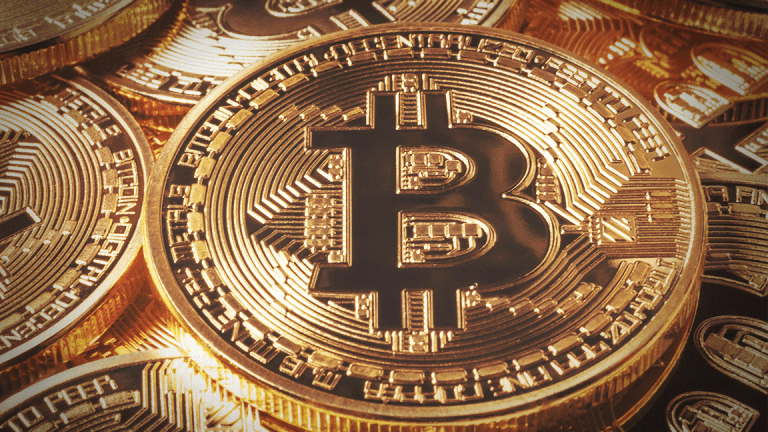 Publish date:
ChinaNet Online Scores $11 Million After Blockchain Announcement
A microcap online advertising company based in China which was down to $1 million in cash has raised $11 million after saying it is exploring moving into blockchain.
A microcap online advertising company based in China which was down to $1 million in cash has raised $11 million after saying it is exploring moving into blockchain.
ChinaNet Online Holdings Inc. (CNET) - Get ChinaNet Online Holdings, Inc. Report , a Beijing-based advertising and marketing company, agreed to sell $11 million in stock.
The transaction calls for the company to sell 2.1 million common shares at $5.15 each as well as 645,000 2.5-year warrants to purchase common stock at $6.60.
The securities filings did not identify the investors by name, saying only that they were institutional. The share price was a 19.2% discount to the closing price of $6.38 Jan. 11, the day before the financing was announced.
Investors didn't care much for the deal, pushing the stock down to $4.91 on Nasdaq after opening at $5.10. Over the past year, ChinaNet has seen its share plunge as low as 90 cents and rise as high as $11.90, with that lofty price coming only days ago.
Company representatives did not respond to a request for comment Friday.
FTC Global Capital Inc. served as the sole placement agent for the transaction that is set to close Jan. 17. Atlanta-based FTC will make $664,350 on the placement.
Schiff Hardin LLP advised FTC on the transaction while Loeb & Loeb LLP, a law firm with a specialty of representing China-based clients, advised ChinaNet.
The financing comes a little more than a week after the company announced it had signed a strategic partnership and planned an "expansion into the blockchain industry." ChinaNet's shares closed at $1.13 on Jan. 3, the day before the blockchain announcement. The next day the company got a nosebleed as its shares climbed to $11.90 on the cryptocurrency proclamation, a dizzying jump on the $9.34 close of almost 800%.
On Thursday, ChinaNet announced it had appointed Zhong Liu as its chief strategy officer for its blockchain endeavor. Liu is the co-founder of FuDeShu.com, a bitcoin company. According to ChinaNet, Liu has acted as a consultant for the past four months, and ChinaNet has been considering a move into blockchain for better than a year.
ChinaNet has not made it clear just how it plans to incorporate blockchain into its already established advertising and marketing business.
"Our engagement in blockchain is not impulsive, but rather a strategic decision to explore and trial blockchain applications with our CloudX platform," CEO Handong Cheng said in a statement. "We believe in blockchain and its ability to change the internet. Within a reasonable period of time, we plan to present our first application utilizing blockchain technology with an updated version our CloudX Ai. We believe once we complete all sectors of blockchain as we have designed, we will create a new era for business applications using blockchain and artificial intelligence for marketing and advertising, as well as multi-dimensional transaction services."
Bitcoin Today: Critics, Regulators Sound Off Friday While KFC Canada Jumps In
Bitcoin Is an Asset Like Gold, Not a Currency: Former Fed Gov. Kroszner
Bitcoin is a 4-Legged Stool With 2 Legs That Look Shaky
According to the company's last financial filing with the U.S. Securities and Exchange Commission, the private-investment-in-public-equity comes in the nick of time. As of Sept. 30, the company coffers held just $1.2 million. The company's balance sheet carries $9.3 million in current liabilities, and it posted a $3.8 million loss on $31.1 million in revenues.
The Jan. 12 PIPE is the second time the company has accessed the market, with the first time being a $10.3 million transaction in August of 2009.
ChinaNet has little in the way of institutional ownership and is mostly controlled by insiders who hold 38% of the company.
Editor's note: This article originally appeared on The Deal , our sister publication that offers sophisticated insight and analysis on all types of deals, from inception to integration. Click here for a free trial.
More of What's Trending on TheStreet: