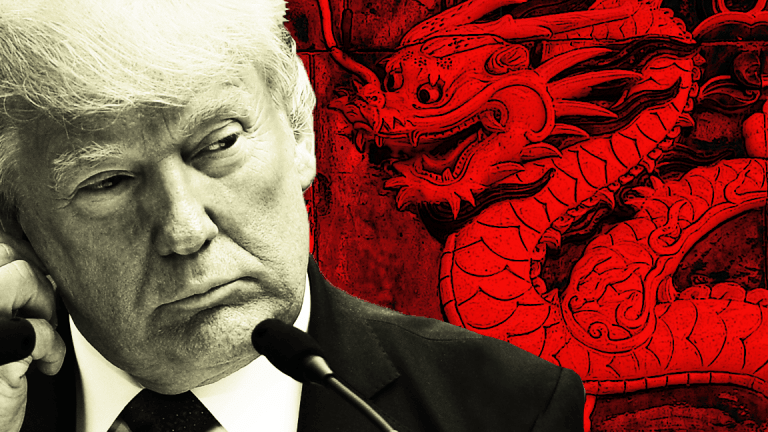 Trump's China Tariffs Could Hurt Generic Drug Companies and Increase Prices
As President Trump tees up a set of 25% tariffs on a wide range of products against China trade, generic drug makers as well as their patients likely will be affected.
President Trump has made a habit of talking tough about making changes that would hurt pharmaceutical companies and drive drug costs down. Thanks to his new China tariffs, pharmaceutical companies will feel the pinch, but so will patients.
The latest escalation by the White House in the growing trade war with China will place a 25% tariff on raw drug ingredients, insulin, epinephrine and vaccines. The Food and Drug Administration estimates that 80% of the ingredients needed to formulate drugs consumed by patients in the United States are imported from China as well as India.
The tariffs also cover MRI machines, artificial joint, pacemakers, sterile surgical catgut and suture materials used for surgeries as well as syringes and other medical devices. The complete list generated by the White House is 40 pages long and covers steel, aluminum and a wide array of products.
Generic drug makers, which make drugs in mass quantity and require plenty of chemicals that are made in China, will likely feel the impact more than brand name drug producers. So companies such as Pfizer Inc. (PFE) , Novartis AG (NVS) , Mylan NV (NVS) and Teva Pharmaceutical Industries Ltd. (TEVA) could be impacted. The costs for generic drug makers are not in R&D, but rather in manufacturing, as well as traditional areas such as distribution.
The Pharmaceutical Research and Manufacturers of America, the advocacy group that represents the pharmaceutical industry, had this to say on the matter:
"We are carefully reviewing the product list released by USTR to determine the potential impact of the proposed tariffs on the innovative biopharmaceutical industry," according to senior director of public affairs Megan Van Etten.
"We look forward to working with the administration to ensure that American innovation is protected and valued and that we maintain a robust global environment for innovative medicines."
The Association for Accessible Medicines, the trade group for generic drug makers said in an email that "we are concerned that the proposed tariffs may lead to increased costs of manufacturing for generics and biosimilars and thus higher prescription drug prices for patients in the U.S."
Patients who use generic drugs may see a bump in price as drug makers pass along their increased costs due to the tariffs.
Beijing wasted no time in retaliating for the U.S. tariffs by announcing its own measures against the United States that include penalties that tally $50 billion on planes, cars, beef, chemicals and soybeans.
Last month, China said it intended to lower tariffs on imported medicines including consumer products. In a press conference, Premier Li Keqiang said the country intended to drop tariffs, with a specific focus on anti-cancer meds. He said the goal was to eliminate tariffs on those drugs.
Last November China announced reductions in import taxes on drugs, including insulin and antibiotics, from 6% to 2%. It is unclear how the new tariffs from the Trump administration might impact these reductions and policies.
China isn't the only country whose tariff policy the Trump administration is considering changes to. In India, price cuts to medical devices have the U.S. Trade Representative considering revoking the Generalized System of Preference, a special treatment exporters in developing countries can receive. For Indian exporters in 2017, the tariff break was worth $5.6 billion.
The Indian government capped the prices on knee implants and cardiac stents last year. A meeting which includes the Trade Rep takes place in India April 9.
Last month, the White House included American pharma companies in the renegotiated South Korea-U.S. Free Trade Agreement. Drug manufacturers will now be included in South Korea's national health program's premium plan. The plan includes payments for innovative American-made drugs.