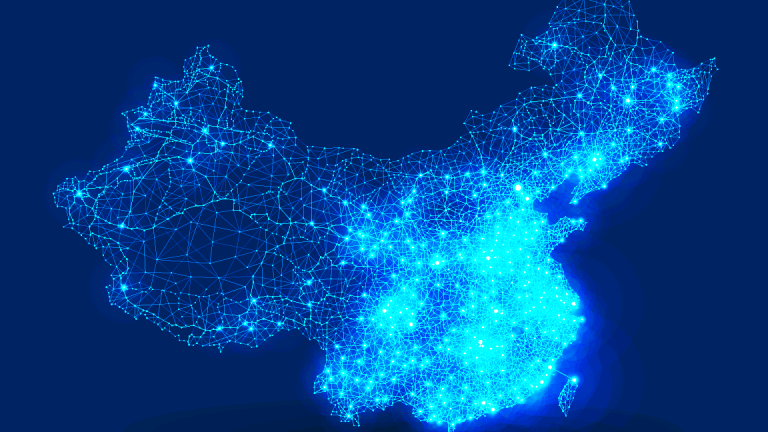 China GDP Tops Forecasts; Fixed Investment Slows as Government Eyes Huge Debt
China's economy grew by a faster-than-expected 6.9% last year, but a slowdown in fixed asset investment suggests the government is making good on its promise to tackle debut-fuelled growth.
China's economy grew by a faster-than-expected rate of 6.8% in the final three months of last year, according to official data published Thursday, even as authorities pledged to crackdown on debt-fuelled growth and excessive pollution in the world's second largest economy.
China's full-year 2017 growth rate was pegged at 6.9%, according to the National Bureau of Statistics topping the government's own 6.5% forecast and firmly ahead of 2016's final reading of 6.2%, which was the slowest in at least 25 years. 
Breakdowns of reading also indicated that China's December crude oil output fell 4.4% from 2016 to 15.98 million barrels, while full year output was down 4% to 191.51 million barrels. Full-year natural gas production in the world's biggest energy consumer, however, grew 8.5% to 147.4 billion cubic metres. 
China's steel production for December was up 1.8% to 67.05 million tonnes, the NBS said, and up 5.7% for the whole of the year to just under 832 million tonnes. 
The GDP data followed news last week that while China's global trade surplus slipped to $422.5 billion its domination over U.S. commerce saw that portion of the reading rise $25.55 billion in December to an all-time high of $275.81 billion for the whole of 2017.
Fixed asset investment in China, however, rose at the slowest pace since 1999, event as the 7.2% advanced topped analysts' forecasts, suggesting the government is having some success in taming the growth of corporate loans, particularly in its manufacturing regions, amid concerns that bad debts are beginning to compound in the nation's financial system.
Last autumn, Standard & Poor's cut its China debt rating one notch to A+, from AA-, and said the outlook for the new rating was "stable", in release that cited a "prolonged period of strong credit growth". The move followed a warning in June from the ratings company of a "real possibility" of a rate cut owing to the country's "fairly slow" progress in moving away from a credit-driven growth strategy.
"China's prolonged period of strong credit growth has increased its economic and financial risks," S&P cautioned at the time.
Moody's Investors Service lowered its own rating on China in May of this year to A1 from Aa3, citing the "expectation that China's financial strength will erode somewhat over the coming years, with economy-wide debt continuing to rise as potential growth slows."
More of What's Trending on TheStreet: