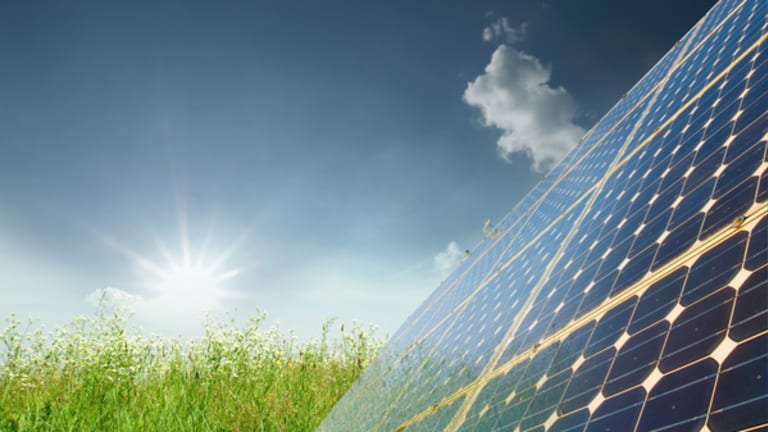 China Outbids Oil Majors in Iraq
Chinese national oil companies are now the biggest beneficiary of Iraq's oil resources -- beating the oil majors.

NEW YORK (TheStreet) -- Chinese national oil companies are now the biggest beneficiary of Iraq's oil resources, beating the oil majors, according to analysts.
"Chinese companies backed up by the Chinese government enjoy serious advantages over the international oil companies (IOC) and also have better bargaining power," according to Gal Luft, the executive editor at the Institute for the Analysis of Global Security. "One should not forget that those companies are less risk-averse and therefore can take on projects that the IOCs wouldn't want to touch."
Adds Cameron Hanover analyst Peter Beutel: "China has the money and is clearly a rising power. It can offer political help, technological help in some cases, military aid -- which none of the majors can."
"So, take Libya for example. China can offer guns and weapons and can offer political protection to the new government. So can France, but the majors can't. That's the biggest difference right there," Beutel continues.
A.T. Kearney's partner in the Energy Practice, Neal Walters, agrees that China's ability to aggressively pursue oil and gas investments in developing nations at a higher rate than Western super major competitors lies in the country's ability to offer incentives beyond cash. This also includes economic cooperation and training agreements in return for secure access to oil in Iraq.
The Chinese and Iraqi governments signed two agreements on economic cooperation and training in July 2011.
China is willing to make significant investments in infrastructure -- in Iraq's case, pipelines -- to procure the oil, says Walters.
PetroChina
(PTR) - Get Free Report
, for instance, is in the early stages of studying a plan to build two oil and gas pipelines to move oil from Iraq and eventually gas from Iran to China, he said.
"
Exxon
(XOM) - Get Free Report
, on the other hand, has shareholders to answer to and can't simply bid up resources without regard to return on investment," says Morningstar analyst Allen Good.
The other advantage for the Chinese companies: "they have a wolf pack strategy in which three or four of their companies -- all state-owned -- bid at the auction," says Luft of the Institute for the Analysis of Global Security. "When you have a few companies all working under the same umbrella, bidding simultaneously, that gives a huge advantage. I wouldn't be surprised if the bids are coordinated."
"As for Iraq-to now, China is the biggest beneficiary of Iraq's oil treasure," Luft sums up.
Walters of A.T. Kearney says China's ultimate objective is to repatriate the oil to support its growing energy needs. Because of this, Chinese-backed oil companies and their subsidiaries are willing to accept the tight financial terms of operating in Iraq.
Dragan Trajkov, an oil and gas analyst at Renaissance Capital, says the fiscal terms in Iraq are among "the most stringent ones in the world," with the government taking between 90% to 95% of the profits. On the bigger fields, the companies only make $1.50 to $2 a barrel, and the rest of the profit goes to Iraqi government.
The other thing, says Trajkov, is all the oil produced is put in a federally-owned pipeline and sold by an entity that's owned by Iraqi government. Therefore, it's difficult to split the production and say where the "Chinese-produced" barrels are going and where the rest are going.
Since 2009, the Iraqi government has conducted two rounds of open bidding to award oil-field development rights to foreign consortia. The total potential daily output from these fields could approach 11 million barrels a day, or represent about 10% of total global production when they're fully developed, Walters estimates.
Of the development rights awarded, Chinese interests, specifically the China National Petroleum Company, (CNPC) were the leading bidder for the Rumaila and Halfaya fields, which represent almost 3.5 million barrels a day of production; or more than one-third of the total production potential from all the fields being auctioned, according to Walters.
"For global supply ... China is expanding the pie by adding product that would otherwise not be in the market today," said Luft of the Institute for the Analysis of Global Security.
Walters added that while many large, Western integrated super majors such as
ExxonMobil
,
Shell
(RDS.A)
and
BP
(BP) - Get Free Report
were successful bidders as well, only Shell has interests in fields with as much production potential as those that CNPC has.
Other major winners in the Iraq bidding included
Petronas
of Malaysia,
Gazprom
of Russia and
Lukoil
of Russia. Renaissance Capital's Trajkov says recently, PetroChina may have also concluded a deal on Halfaya and Rumaila.
Since the initial awards, CNPC has increased its holdings in Iraq with, for instance, the acquisition of an additional 12% interest in the Rumaila field from BP in late 2009. CNPC also has an interest in the Ahdab field, which is the first, new Iraqi oil field to be brought on stream since the fall of the Saddam Hussein regime in March 2003.
Luft says in total, CNPC and China's
Cnooc
(CEO) - Get Free Report
have won at least three major deals in southern and southeastern Iraq and are also bidding for other deals.
"Personally, I find it interesting that the Chinese oil companies are already competing 'shoulder to shoulder' with the Western oil majors after coming onto the scene just in the last five to 10 years," said Platts editor Calvin Lee.
"I don't see it as part of preferential treatment by the Iraqi government, but rather a timid and risk-averse attitude by the IOCs," Luft reiterated. "They just don't want to bite more than they can swallow and need to see a more stable regulatory environment before they take a deeper plunge."
Chinese state-owned Sinopec in 2009 entered Iraqi Kurdistan through the acquisition of Addax Petroleum, but has since met obstacles investing in the rest of Iraq due to the ongoing tension between Iraqi proper and Iraqi Kurdistan.
-- Written by Andrea Tse in New York.
>To contact the writer of this article, click here:
Andrea Tse
.
Copyright 2011 TheStreet.com Inc. All rights reserved. This material may not be published, broadcast, rewritten, or redistributed.