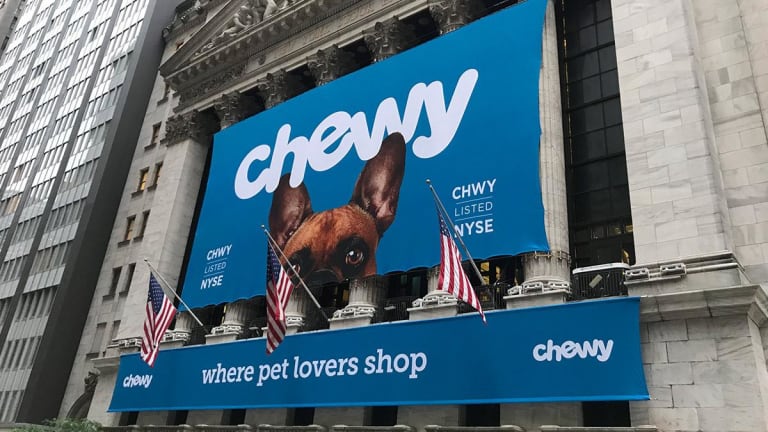 Chewy Investors Tell David Einhorn to Take a Walk Following Critical Comments
Greenlight Capital's founder compares Chewy to dot-com bumble casualty Pets.com.
David Einhorn, activist investor and founder of hedge fund Greenlight Capital, compared pet product delivery service Chewy  (CHWY) to dot-com bubble era casualty Pets.com in his quarterly letter to clients.
But Chewy stock was brushing off those comments to push higher Thursday, rising 1.9% to $33.32. Chewy has fallen 4.7% since its debut at $35 on June 14.
"For those that think the 2000 bubble was the big kahuna, consider Chewy, which went public in June 2019," Einhorn wrote of the recently debuted company. "Over its life, Pets.com chewed through just over $200 million of investor capital," Einhorn said. "CHWY has burned $1.6 billion and counting."
Pets.com went out of business in 2000 despite being backed by Amazon.com and raising $82.5 million. The company went out of business a mere nine months after its public debut. 
Save 76% with our Summer Break Sale. Subscribe to our premium site Real Money and become a smarter investor! Click here today to sign up!