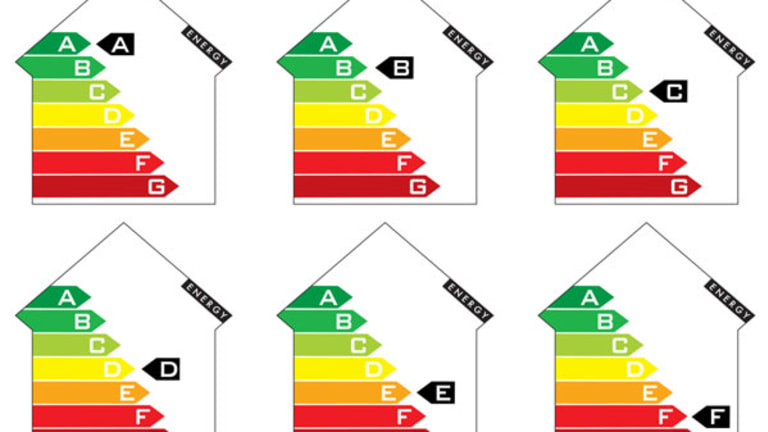 Chevron Expects Flat Results
Chevron expects its third-quarter results will be in line with the second quarter of 2011, as a refinery sale offsets a decline in crude oil prices.
NEW YORK (
) -- In a preview of the results from Big Oil companies,
Chevron
(CVX) - Get Chevron Corporation Report
reported after the close on Tuesday in its interim update that earnings for the third quarter 2011 are expected to be in line with second quarter 2011 results, as a one-time refinery sale helps butress results during a period of declining crude oil prices.
U.S. net oil-equivalent production during the first two months of the third quarter decreased by 18,000 barrels per day compared with the second quarter of 2011, due to down time in the Gulf of Mexico. International net oil-equivalent production was decreased 74,000 barrels per day, reflecting impacts related to a third party pipeline incident in Thailand, now remediated, and planned turnaround activity in Kazakhstan and the U.K.
The production dip in the current quarter was set against more positive production guidance, with Chevron expecting fourth-quarter production to be up over the third quarter, it said in a statement.
Ahead of the Chevron interim report, Stacy Hudson, Raymond James energy analyst, said that with the lower crude pricing environment, and given production misses in the second quarter among Big Oil companies, it would be interesting to see what Chevron's new production guidance looked like. "All the majors seemed to have production issues in 2Q11," Hudson noted. After Chevron provided the update on Tuesday afternoon, the analyst added, "We were expecting 4Q to be better than 3Q from a production standpoint, but their first two months of production were light vs. our estimates for 3Q."
The Chevron earnings preview should serve as a "weathervane" for the group of Big Oil stocks. The Chevron report is the first look at how commodity prices performed in the quarter, and that is the driver of quarter-to-quarter results. However, Hudson added that Big Oil earnings don't tend to be "needle-moving."
"Right now, I think oil prices (as impacted by macro sentiment) are in the driver's seat as far as how these stocks trade as opposed to earnings estimates or revisions," Hudson said.
U.S. crude oil realizations for the first two months of the third quarter decreased $8 to $100.87 per barrel, and international liquids realizations decreased $3.40 approximately to $103.44.
U.S. natural gas realizations decreased 19 cents to $4.16 per thousand cubic feet, and international natural gas realizations increased 11 cents to $5.60 per thousand cubic feet.
International upstream earnings in the third quarter are expected to include a catch-up charge of about $150 million and an increase in current period tax effects of about $40 million.
For the third quarter, worldwide refining and marketing margins were mixed, Chevron said in a statement, though refining margins were lower in the U.S. and Europe specifically. During the first two months of the third quarter, U.S. refinery crude-input volumes increased by 29,000 barrels per day following maintenance activity early in the second quarter. Outside the United States, daily refinery crude-input volumes were down 74,000 barrels per day during the same period, largely reflecting the previously announced sale of the Pembroke U.K. refinery on Aug. 1, partly offset by reduced maintenance activity during the third quarter.
International downstream earnings in the third quarter are expected to include a gain of approximately $500 million from the sale of the Pembroke refinery and related marketing assets in the U.K. and Ireland.
Chevron shares have declined 10% in the past six months, in line with the decline in shares of
Exxon Mobil
(XOM) - Get Exxon Mobil Corporation Report
and the
S&P 500
decline.
In the second-quarter earnings season, Big Oil stocks were largely shunned by investors even as they reported record profit levels, with the run-up in the price of crude oil explaining away the headline earnings numbers and leaving investors wanting more from the companies in terms of production growth and reserve replacement.
Raymond James' Hudson and Argus Research analyst Phil Weiss added that as opposed to earnings-triggered trades, the Big Oil stocks tend to be defensive/stability plays during times of market volatility.
"The integrateds should generally outperform in a difficult market given their financial strength," Weiss said.
On Tuesday,
OPEC cut its 2011 and 2012 demand
forecast, due to a weakening global economy, policy changes in China, and a retail fuel pricing hike in India. Though the International Energy Agency released a more bullish demand outlook concurrent to the OPEC report.
The Chevron data is based on two months of the third-quarter 2011 vs. full second-quarter 2011 results, and are not necessarily indicative of Chevron's full quarterly results to be reported on Oct. 28.
-- Written by Eric Rosenbaum from New York.
Follow
TheStreet
on
and become a fan on
To submit a news tip, send an email to:
.