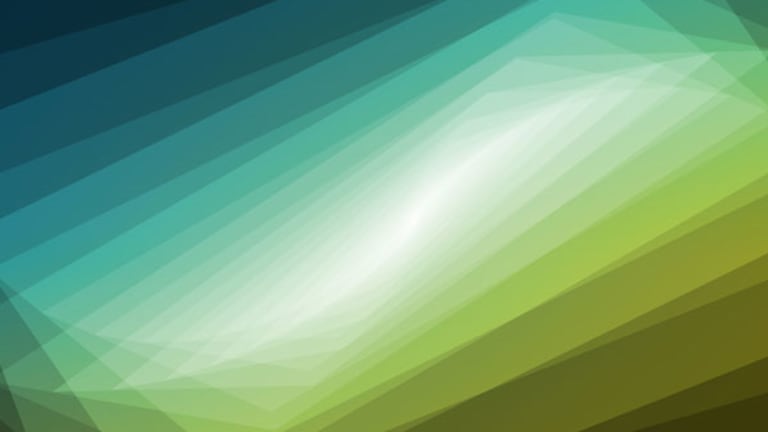 Chesapeake Energy Asset Sales Could Breach Bank Debt Rules
In its annual proxy, Chesapeake Energy said asset sales may have to be delayed or risk breaching debt covenants.
(Chesapeake Energy story updated to reflect Chesapeake statement on Eagle Ford VPP asset monetization plan being unaltered, Argus Research and Sterne Agee analyst comments)
NEW YORK (
) -- The latest cause for Chesapeake Energy's share spiral can be summed up this way: the company is damned if they do (sell the assets it needs to sell) and damned if they don't.
It's a Catch-22 involving the way that exploration and production company debt covenants with banks are written at a time when the company needs to sell assets to close a big funding gap.
In its 10-Q filed on Friday afternoon, Chesapeake Energy said that low gas prices and a need to hold oil and gas assets as collateral against its outstanding debts could delay some planned oil and gas asset sales that were part of a $14 billion divestiture program to rebuild the company's waning finances.
"While asset monetizations enhance our liquidity, sales of producing natural gas and oil properties adversely affect the amount of cash flow we generate and reduce the amount and value of collateral available to secure our obligations, both of which are exacerbated by low natural gas prices," said Chesapeake Energy in the filing.
"As a result, we may delay one or more of our currently planned asset monetizations, or select other assets for monetization, in order to maintain our compliance. Continued compliance, however, is subject to all the risks that may impact our business strategy."
The disclosure sent Chesapeake Energy shares tumbling in late Friday trading, adding to a recent share swoon on revelations of co-founder and chief executive Aubrey McClendon's compensation and weaker than expected first quarter earnings.
Oil and gas company debt agreements are typically based on a ratio involving balance sheet strength and proven reserve levels. Chesapeake's proven reserve levels are facing two headwinds: (1) any asset sales that lead to lower levels of proven reserves; (2) the low natural gas pricing environment.
Banks use a 12-month rolling price of natural gas in setting debt covenants, and in 2011, it was at $4.50. With natural gas now below $2.50 those bank pricing assumptions are likely to be re-assessed. In addition, the E&Ps will have to remove assets - or impair them - per Securities and Exchange Commission accounting rules: if they don't plan to drill for an uneconomic asset due to pricing, they can't keep that asset in their proven reserves.
For Chesapeake, the asset sales and likelihood of impaired assets could create a scenario where its proven reserves level falls so much that it immediately triggers the banks calling the company on its debt. For a company that is leveraged much more than most peers and that has tried to calm investors by saying, among other things, that most of its debt doesn't even begin to reach maturity until 2015 at the earliest, this admission from Chesapeake in the 10-Q is the exact type of liquidity conundrum that has always been feared by critics of the company.
Phil Weiss, Argus Research analyst and a long-time critic of Chesapeake, stressed that it would be premature to be specific on what could occur based on the Chesapeake statement in the 10-Q because it was vague. In general, though, lower proved reserves and lower cash flow as a result of the sale of producing assets could potentially impact the company's ability to comply with its debt covenants.
Tim Rezvan, analyst at Sterne Agee, added simply, "This is why the stock is tanking." However, Rezvan added that his initial reading of the language in the filing indicated it was only Chesapeake's planned volumetric production payment (or VPP), a financing agreement to sell the right to future oil and gas revenue streams, that seemed to be off the table.
Chesapeake categorically denied this reading, with a Chesapeake spokesman saying that there are no changes to its current asset monetization plans.
The company has planned a sale of its Permian basin assets, a joint venture in the Mississippian Lime, and an Eagle Ford VPP. In fact, Chesapeake's largest shareholder, Southeastern Asset Management, who has recently become more vocal about the company's issues, cited the looming VPP as one reason to not panic about the company's ability to make ends meet and return value to shareholders.
Rezvan said that any restrictions on cash raising are an issue for the company, but if it were limited to the VPP, it would not be a huge issue.
Weiss said it seemed curious that the language in the 10-Q, which specifically refers to the Permian and Mississippian Lime asset deals, does not now include the Eagle Ford VPP, but the analyst said that regardless, it's the broader statement about any asset sales being delayed due to bank debt terms that is more important.
In first quarter earnings the oil and gas giant reported a top and bottom line miss. Meanwhile, Chesapeake Energy's spending guidance rose while its cash flow guidance declined, as a decade-low natural gas pricing continues to heighten its liquidity risk. The company's all-important liquids production guidance decreased while its natural gas production guidance went up.
During the current Quarter, Chesapeake reported that the combination of high spending and reduced cash flow as a result of low natural gas prices required that it to increase long-term debt, net of unrestricted cash, by approximately $2.4 billion to $12.6 billion to fund spending, while cash available declined to $2.4 billion from $3.1 billion.
Bloomberg
calculates that Chesapeake has outspent cash flow in 19 of the past 21 years.
On Wednesday, Moody's downgraded Chesapeake Energy's rating outlook from stable to negative, citing funding gap and the impact of CEO Aubrey McClendon.
"The negative outlook reflects the escalating execution risk of Chesapeake's plan for funding its large capital spending budget, rising leverage metrics and accompanying liquidity concerns," Pete Speer, Moody's vice president, said in the statement.
CEO McClendon said that it needs gas prices to rise to $5 a thousand cubic feet by 2014 from present levels near $2 if it were to meet its goal of having $7 billion in cash. In a meantime, the company will look to sell $20 billion in assets to pay down debts and repair its finances.
Fitch Ratings recently estimated that by selling oilfields and future production from some wells, and negotiating joint-venture's, Chesapeake Energy's could reach $10 billion in asset sales this year.
Friday's proxy statement cast those asset sale plans into doubt, pushing shares nearly 14% lower in late trading and Chesapeake's year-to-date share losses at nearly over 33%.
Southeastern Asset Management, Chesapeake's largest shareholder, recently wrote in letters to CEO Aubrey McClendon that the company should consider sale offers and push forward with its asset divestiture program.
"We urge the board to be open to any offers to acquire the whole company," Southeastern Asset Management CEO O. Mason Hawkins wrote in a letter to Chesapeake on Monday. While Hawkins said that Chesapeake Energy shouldn't rush into an acquisition, especially as the value of the firm has fallen far below its net asset value per share, he added, "we don't want to use this large price-to-market gap as an excuse to refuse discussions with potential acquirers who would be willing to pay a price today that recognizes the longer term value of the company."
In a previous
to McClendon, Hawkins changed his shareholder status to "activist" but said he was optimistic about Chesapeake's asset divestiture plans. "We applaud current management efforts to do an Eagle Ford VPP, sell the Permian assets and do a Mississippi Lime JV at a time of good oil prices. We would also urge the company to accelerate monetizing any assets that are not core to the E&P business (such as midstream & oil services assets) and/or any more E&P assets which are not overly reliant on depressed spot natural gas prices."
Chesapeake's financial deterioration also comes amid revelations about McClendon's potential conflicts of interest related to his stewardship of the second biggest U.S. oil and gas driller after
ExxonMobil
. A
Reuters
investigation reported that McClendon had run a $200 million commodities trading hedge fund that may conflict with his role at a leading oil and gas exploration and production company.
In April,
Reuters
published an investigation of McClendon's personal loans using his stake in Chesapeake wells as collateral. On Friday, the
Wall Street Journal
said that the company has saddled itself with about $1.4 billion of previously unreported liabilities called volumetric payment plans.
See 5 ways Chesapeake Energy can be
saved from itself for more on how it can initiate a share turnaround.
-- Written by Antoine Gara from New York.