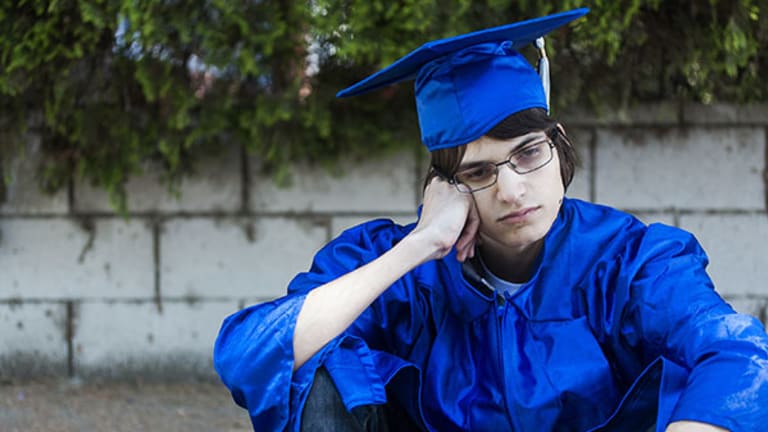 Cheer Up Broke Kids, If Nicki Minaj Doesn't Pay Off Your $100,000 Student Loan These 12 Places Might
Companies are starting to help pay off the $1.3 trillion in U.S. student loan debt. Here's 12.
Let's get real, the majority of America's millennials bogged down by student loan debt are not going to have them paid off by hip-hop and pop artists like Nicki Minaj, Beyonce or Chance the Rapper.
But, their employers are now an option.
According to a new survey by global outplacement firm Challenger, Gray & Christmas, 72.5% of employers in the U.S. are planning to offer student loan assistance "to attract and recruit young talent."
"While celebrity action is helpful on a small scale, it is nowhere near enough to shift the tide on the $1.3 trillion dollars of student loan debt in the United States," Andrew Challenger, the firm's vice president, said in a statement. "Student loan debt is the second highest consumer debt in the country, with over 44 million borrowers."
Earlier this month, Grammy nominee Minaj pledged to help pay $20,000 in student loan debt for 12 of her fans, granted they had a good GPA. Beyonce and Chance the Rapper have also made similar pledges.
Challenger, Gray & Christmas reported that 26% to 50% of workers at a mere 33% of companies are millennials, those born between 1981 and 1997, while 78% of employers are trying to recruit from that generation.
But, while 72.5% of companies say they want to offer student loan assistance as a benefit, currently only 22% do. And only 14% of the employers planning to offer this new benefit say it will happen soon, according to Challenger, Gray & Christmas.
Luckily for millennials, financial services firm Bankrate compiled a list of 12 companies they found already offer student loan debt assistance, and how much they're offering. Here they are.