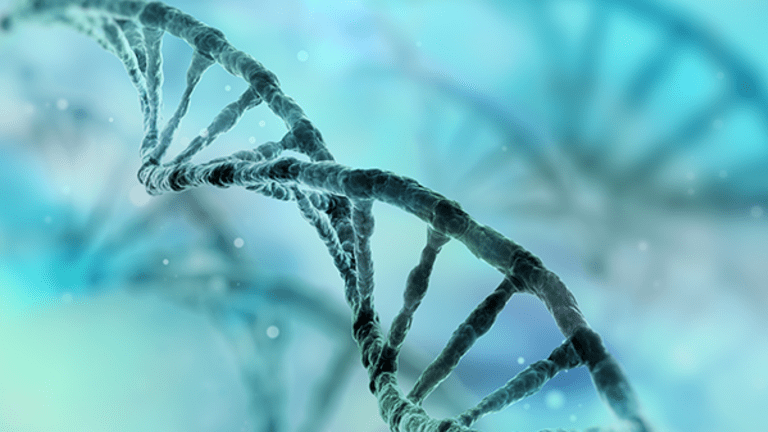 Cellectis Gains FDA Nod to Test New Gene-Edited Cancer Treatment
Cellectis is taking another step to move immunotherapy 'off the shelf.'
Cellectis (CLLS) - Get Free Report is taking another step to move immunotherapy "off the shelf."
The Paris-based biotech received an Investigational New Drug, or IND, approval from the U.S. Food and Drug Administration on Monday to conduct phase I clinical trials with UCART123, the biotech's gene-edited product candidate, in patients with acute myeloid leukemia, or AML, and blastic plasmacytoid dendritic cell neoplasm, or BPDCN. This marks the first allogeneic "off the shelf" gene-edited CAR T-cell product candidate that the FDA has approved for clinical trials. Cellectis intends to initiate phase I trials in the first half of 2017.
"We are very excited to have this indication for acute myeloid leukemia, which has approximately 20,000 people getting this cancer every year in the United States and over 10,000 deaths," says Dr. Andre Choulika, CEO of Cellectis. "It's a very difficult cancer, and we think this product can bring great hope."
UCART123 is a gene-edited T-cell investigational drug that targets CD123, an antigen expressed at the surface of leukemic cells in AML and tumoral cells in BPDCN. AML is characterized by uncontrolled proliferation and accumulation of leukemic blasts in bone marrow, peripheral blood and other tissues. These cells disrupt normal hematopoiesis and rapidly cause bone marrow failure and death.
BPDCN is a very rare and aggressive hematological malignancy that is derived from plasmacytoid dendritic cell precursors. BPDCN is a disease of bone marrow and blood cells but also often affects skin and lymph nodes.
Cellectis is currently in clinical trials for another gene-edited cancer product, UCART19, partnering with Servier and Pfizer (PFE) - Get Free Report . Choulika expects partial data coming soon for that.
Pfizer is a holding in our Dividend Stock Advisor portfolio. Learn more now.
To date, Cellectis has already announced two successful compassionate care cases in which leukemic infants in the U.K. went into total remission. Choulika said companies like Kite Pharma (KITE) and Novartis (NVS) - Get Free Report are pushing the envelope in the immunotherapy arena and should have products on the market fairly soon.
"By 2020, most of these companies will have product on the market and will start to see profits, and I hope also successes for therapies in people," said Choulika.