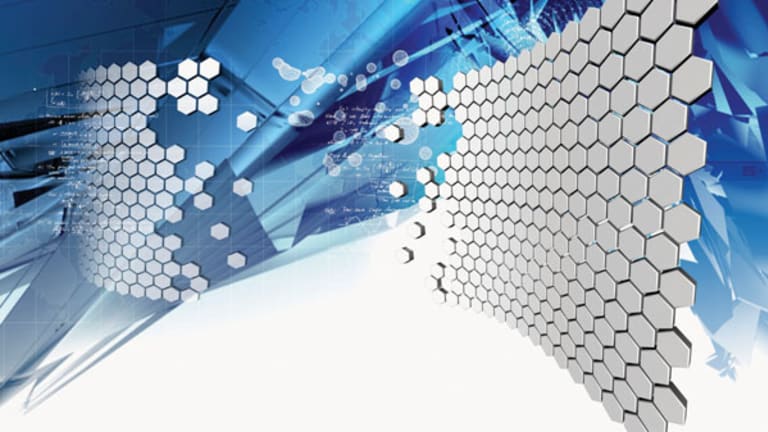 Publish date:
Cell Thera Tries Bait-and-Switch With Opaxio
Cell Therapeutics has withdrawn its European approval application for the lung cancer drug Opaxio. But you wouldn't quite get that from the company's statement Monday.
Cell Therapeutics has withdrawn its European approval application for the lung cancer drug Opaxio. But you wouldn't quite get that from the company's statement Monday.
SEATTLE -- (
) --I'm often asked why I write so often -- and so negatively -- about
Cell Therapeutics
(CTIC) - Get CTI BioPharma Corp. Report
. The simple answer is because the beleaguered drug company provides me with a steady supply of rich material with which to work!
Case in point: Monday night's press release, which is a classic yarn filled with obfuscation and lead burying. The major news, a huge setback for Cell Therapeutics, is that the company withdrew its European approval application for the lung cancer drug Opaxio.
For months, Cell Therapeutics' CEO Jim Bianco has been talking about the potential for Opaxio's European approval in lung cancer before the end of the year. The drug's European review became an even more central story line for Cell Therapeutics after the Food and Drug Administration decided to
of the company's other cancer drug, pixantrone, to April 2010 from December 2009.
Opaxio, the
lung cancer drug formerly known as Xyotax
, is no more. That's bad news for Cell Therapeutics. But does the company just admit the setback to its shareholders in a direct, straightforward manner? Of course not! Instead Bianco & Co. applies a bright red shade of lipstick to the pig.
I'm referring to the headline of Monday's press release: "Pivotal Registration Trial of OPAXIO Maintenance Therapy in First-Line Ovarian Cancer Reaches Enrollment Milestone of 600 patients, Cell Therapeutics and the Gynecologic Oncology Group Discuss Potential for Early Interim Analysis."
Um. Excuse me, but that's really old news, like six-months-ago old news.
Here's what Bianco said on his company's quarterly conference call on March 16, 2009:
"For our U.S. registration strategy, the Cooperative Group and the Gynecological Oncology Group, or GOG, continues to make good progress toward reaching an adequate number of events in the Phase III trial of monthly maintenance OPAXIO versus observation for women who achieve a complete remission following first-line chemotherapy with advanced ovarian cancer.
We're currently exploring with the GOG, the potential for an interim analysis examining progression-free survival
. And if significant, utilizing that data for a new drug application submission early next year.
We hope to have these data late in the second half of 2009 or early 2010
depending on the event rate in the database.
We currently have over 600 patients enrolled in that study
." (Emphasis mine.)
And here is the wording from Monday night's press release:"The Gynecologic Oncology Group (GOG) is conducting an ongoing phase III trial that evaluates the use of 12 months of OPAXIO therapy versus an untreated control arm. To date,
600 patients have been enrolled in this trial
. CTI has discussed with the GOG,
several strategies for conducting an interim analysis
which could potentially result in an earlier registration." (Emphasis mine.)
Notice the similarities? I hope so. This "news" is stale! If anything, there was more news in March than there was Monday night.
Bianco has been talking about an interim analysis of the Opaxio ovarian cancer study for months. I heard him discuss it a couple of weeks ago at an investor conference, and he repeated the guidance last week at a different investor conference.
The press release Monday undoubtedly will bamboozle a swath of investors Tuesday when the stock opens for trading. Despite the classic bait-and-switch, Bianco may succeed in convincing someone that this is good news. The stock could trade higher. Bianco has a knack for making that happen. It's a gift.
But let's be clear about what transpired Monday night. Opaxio as a lung cancer treatment is dead and buried. And in its place Cell Therapeutics is dangling like some gilded carrot the uncertain and risky outcome of an interim analysis from a phase III study in ovarian cancer. And let's not forget Bianco's
just a bit more than one week ago.
Investors should be asking themselves: Does Monday night's news really make you feel better about Cell Therapeutics? Or, is the smoke finally starting to sting your eyes?
-- Reported by Adam Feuerstein in Boston.
Adam Feuerstein writes regularly for TheStreet.com. In keeping with TSC's editorial policy, he doesn't own or short individual stocks, although he owns stock in TheStreet.com. He also doesn't invest in hedge funds or other private investment partnerships. Feuerstein appreciates your feedback;
to send him an email.