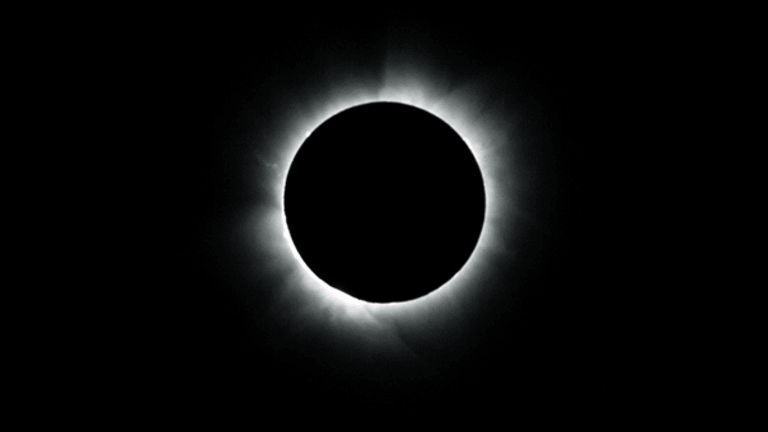 Celebs, Politicians Take to Twitter for #SolarEclipse2017
And it's (mostly) not political!
The United States is in the middle of one of her most historic events in decades, and it's not about politics.
The U.S. is experiencing a total solar eclipse that spans the entire Lower 48 today for the first time in nearly 80 years. Celebrities and politicians are taking to Twitter (TWTR) - Get Twitter, Inc. Report to share excitement and rejoice in something that unifies the U.S. in a tumultuous geopolitical climate.
Famed astrophysicist Neil deGrasse Tyson highlighted unity:
While Bruce Springsteen used safety tips as a thinly veiled self-promotion:
David Spade and Paris Hilton took on the eclipse-glasses-mania as well:
And actor Joseph Gordon-Levitt reminds us to look down, too:
McDonald's Corp (MCD) - Get McDonald's Corporation Report also had some eclipse-themed advertising today:
And of course, Bonnie Tyler's smash hit "Total Eclipse of the Heart" is having a big day 34 years after it was first released:
Senators John McCain and Diane Feinstein offered tips to constituents:
And first daughter Ivanka Trump shed some light:
But it seems not all politics could be left out of the unifying cosmic event, as Twitter users trolled Ivanka after she tweeted the basic infographic:
Don't miss these top stories on TheStreet:
J.C. Penney Won't Die, So Buy Its Stock
Amazon's Instant Pickup Service Shows Clearly Who Jeff Bezos Is Targeting Next