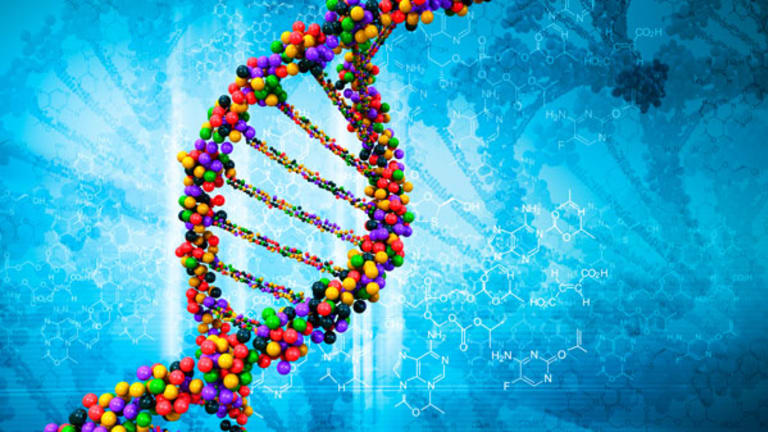 Cel-Sci's Mystery Booster Writes Again
In a new article, Dr. Pablo Romanus tries to defend his reputation without addressing directly any of the questions raised about his true identity.
BOSTON (
) --Dr. Pablo Romanus lives! Or, at least someone using that name has emerged again, claiming he's a real person and not just an online fabulist working to pump the shares of the penny stock drugmaker
Cel-Sci
(CVM) - Get Free Report
.
In a new article posted to the Web site
American Chronicle
on Sunday, Oct. 11, Romanus tries to defend his reputation without addressing directly any of the questions raised about his true identity.
Romanus first came to light on Sept. 28 when he posted an article on
American Chronicle
lauding an H1N1 flu drug being developed by Cel-Sci. Romanus' endorsement of Cel-Sci allegedly carried weight because he said he was director of the Health Research Group at Public Citizen, a government watchdog group based in Washington, D.C.
But Public Citizen said it has no record of Romanus ever working for the group, either as a director or even as an outside consultant.
Cel-Sci is also disavowing any connection to Romanus, who says he was asked to write about the company in his original article. He doesn't identify his sponsor.
"We do not know Dr. Romanus, have never talked with him and have absolutely no relationship with him, anyone associated with him and had absolutely no contribution or prior knowledge of the article coming out," said Cel-Sci spokesman Gavin de Windt, in an email response.
The current version of Romanus' first American Chronicle article has been altered to eliminate his reference to working for Public Citizen.
A search of publicly available databases has also failed to uncover any proof that Romanus is a licensed medical doctor.
In his latest article, Romanus says that everything he wrote about H1N1 drug development is true but that "partners and friends" (he doesn't name them) have "thrown me under the bus for reporting the truth..."
Romanus insists he works as a freelance consultant for various unnamed government groups and that he has 1099 tax forms to prove it. Some of his dealing with government groups, "remain confidential and secretive," he says.
Romanus doesn't address the question of why he includes Public Citizen on his work resume.
He calls himself an "unwilling pawn in a game," and goes on to state: "What infuriates me is that someone at one of those organizations, or several of them for all I know, used me to take millions of dollars from individual investors, the company itself and others in order to protect their own interests or worse yet, mke
sic money."
In a follow-up to a previous statement posted to its blog, Public Citizen spokesman Joe Newman
, "No one named Pablo Romanus has ever worked for Public Citizen in any capacity. Ever. We don't know anyone by that name. We've never talked to anyone by that name. Dr. Romanus, if he even exists, has never posted an article on this blog, Citizenvox.org or on our main Web site, Citizen.org, or on any site owned or operated by Public Citizen."
Romanus' resume posted to the Web site LinkedIn has been taken down.
Upon closer examination, it appears that Romanus wrote parts of his Sept. 28 article by borrowing from a Sept. 21
New York Times
on H1N1 drug development.
In his article, Romanus describes a meeting sponsored by the FDA at which the agency is said to have reviewed and selected experimental H1N1 drugs for further development and consideration for so-called Emergency Use Authorization. It was at this meeting, says Romanus, that the FDA fast-tracked Cel-Sci LEAPS-H1N1 drug into human studies.
"Animal study results and technology data were compelling enough to make the FDA grant the company
Cel-Sci overnight approval to move directly into human trials of the treatment," he writes.
But did this FDA meeting on H1N1 flu drugs even take place? David Wurtman, a business development executive with
NexBio
, a privately held company also working on an H1N1 flu drug, says he is not aware of any such FDA meeting.
"There was no such meeting, at least not one we were connected with," says Wurtman.
Yet Romanus, in his original article, said San Diego-based NexBio made a presentation to the FDA at this meeting. The company, he added, was not among those chosen to "make it into the next round..."
Moreover, Romanus incorrectly characterizes the clinical development status of NexBio's drug, DAS181, or Fludase, and attributes ownership of the drug to a different company.
In fact, NexBio is getting ready to launch a phase IIa study of Fludase in patients infected with flu, including the H1N1 strain.
Fludase is an inhaled drug powder designed to disable cell receptors in the respiratory tract. The flu virus needs these receptors to enter and infect patients, and to spread in patients already infected, Wurtman says.
The National Institute of Allergy and Infectious Disease has granted NexBio $63 million to fund the development of Fludase.
This work actually puts NexBio ahead of Cel-Sci in the race to develop a new H1N1 drug, which still lacks permission to test LEAPS-H1N1 in flu-infected patients. And it's NexBio, not Cel-Sci, that is getting significant financial support from the government for its efforts.
Romanus could not be reached for comment, but he seems eager to stay in the news.
"You can look forward to seeing more of my work here," he writes, referring to the
American Chronicle
web site. "I have not gone anywhere and I have been assured that I can continue to write here."
Perhaps in future posts, Romanus will tell us why he chose to pump up Cel-Sci and who paid him to do so, even when other companies appear to be making equal, if not speedier, progress towards a new flu drug.
-- Reported by Adam Feuerstein in Boston
Adam Feuerstein writes regularly for TheStreet.com. In keeping with TSC's editorial policy, he doesn't own or short individual stocks, although he owns stock in TheStreet.com. He also doesn't invest in hedge funds or other private investment partnerships. Feuerstein appreciates your feedback;
to send him an email.