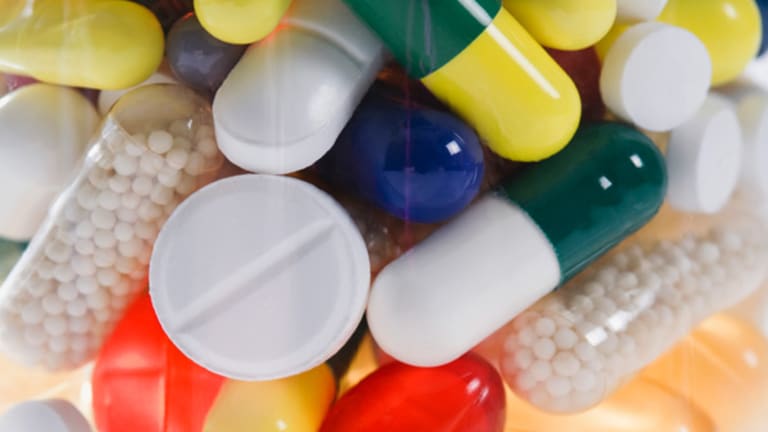 Cel-Sci Stock Promoter Has Troubled SEC Past
An online penny-stock promoter with a record of securities law violations is working for the drugmaker Cel-Sci to tout its stock to retail investors.
VIENNA, Va. (
) --An online penny-stock promoter with a record of securities law violations is working for the drugmaker
Cel-Sci
(CVM) - Get CEL-SCI Corporation Report
to tout its stock to retail investors.
Cel-Sci has paid cash and stock for articles on the Web sites
OTC Journal
and
SmallCapNetwork
. Both Web sites, which feature articles, blogs and online newsletters touting penny stocks, urge investors to buy shares in Cel-Sci.
OTC Journal
and
SmallCapNetwork
are entities controlled by Lawrence Isen, a San Diego-based financial writer who has a history of running afoul of investigators with the Securities and Exchange Commission, according to agency records.
In December 2007, the SEC filed a civil complaint against Isen, alleging securities law violations stemming from a stock Isen promoted in an
OTC Journal
newsletter. From February through June 2003, Isen wrote articles urging investors to buy shares of a penny stock called SHEP Technologies, while simultaneously selling 90,000 share of SHEP he received as compensation for his work without disclosing the sales to his readers, according to a copy of the SEC complaint.
Isen consented to a judgment in the SEC complaint without admitting to or denying the allegations of securities fraud. He agreed to pay disgorgement and civil penalties totaling more than $170,000, according to an SEC statement on the resolution of the case.
Far from being put out of business, Isen's stock-touting enterprise continues to thrive, albeit with more visible disclosures.
Isen could not be reached for comment, and a Cel-Sci spokesman did not reply to an email seeking comments for this story.
Cel-Sci is one of scores of penny stocks that still pay for Isen's stable of writers to gush about their prospects, hoping to catch the eye and hook the wallets of retail investors looking for a get-rich-quick investment scheme.
Cel-Sci has no Wall Street following to speak of. No analysts follow the company, and institutional investors own just 1% of its outstanding shares. The company has never successfully developed a drug but has piled up an accumulated deficit of more than $135 million. The company's stock price last topped $2 in January 2001.
Paying for stock promotion works, apparently. Cel-Sci forked over 100,000 shares of restricted stock to TGR Group, an affiliate of MarketByte, the Isen-controlled publisher of
OTC Journal
and
SmallCapNetwork
, for coverage of the company from June 13 through Dec. 13, 2009, according to the compensation disclosure page of
OTC Journal
.
That Cel-Sci stock payment, valued at about $45,000 at the time, has already paid for itself and more. A steady stream of Cel-Sci touts from Isen's
OTC Journal
and other Web sites has reignited retail investor interest in what was a moribund stock. Cel-Sci share are up almost 500% since June.
Rising share prices, in turn, have helped Cel-Sci raise tens of millions of dollars in follow-on stock offerings.
Coverage of Cel-Sci in
OTC Journal
began June 13, with a post playing off the public health worry of the moment. "For those of you looking for a great trade on the Swine Flu world wide pandemic, CVM
Cel-Sci's ticker looks like it has caught the idea of investors."
The site's disclosure policy warns readers that
OTC Journal
should not be regarded as an independent publication because companies pay the Web site for coverage. MarketByte sells shares it receives as compensation for coverage. "This should be viewed as a conflict of interest by shareholders or prospective shareholders of the client companies," the company discloses.
Cel-Sci also paid cash and stock to SmallCapNetwork, another site controlled by Isen, for coverage this year and in 2002 and 2006, according to the site's disclosure page.
Penny-stock companies often pay for outside stock research when they can't get traditional sell-side research coverage, but the practice, even with disclosures of payments, is more about marketing than any objective assessment of a company's investment potential.
"Even with disclosures, most investors don't realize that this research is paid for," says Tom Brakke, a Minneapolis-based registered investment advisor and consultant to investment firms. "It's pretty common sense that a company isn't going to pay for research unless they have some thought that they're going to get positive research," he adds.
Brakke says investors should be particularly wary of paid-for research firms that accept and hold company stock as compensation. Under this scenario, a paid-for research firm has greater incentive to pump the stock price of the company they're covering because they make more money.
Isen's research firm continues to hold shares of Cel-Sci, according to the disclosure report posted at
OTC Journal
.
BioMedReports
is another Web site devoted to covering penny biotech stocks, although it says it is not paid or compensated in any way for writing about publicly traded companies.
BioMedReports
articles have appeared on
SmallCapNetworks
, including an article Thursday about Cel-Sci.
M.E. Garza, a co-founder of
BioMedReports
and an author of many of its articles, says the site is not paid by SmallCapNetworks and has no connection to Lawrence Isen or his Web sites. "Our content and articles are syndicated all over by various networks and syndicators. We are a news portal, not a stock promoter, and as such, our content appears on hundreds of news and media portals," says Garza in an email response to questions.
BioMedReports
first started writing about Cel-Sci in June 2009, according to the Web site's archives. Since June 2009,
BioMedReports
has written about Cel-Sci or reprinted the company's press releases more than 35 times.
When
BioMedReports
posts about Cel-Sci, the writers at
OTC Journal
are often not far behind.
On Sept. 14,
BioMedReports
posted an article touting Cel-Sci's experimental treatment for H1N1 flu. The article suggests Cel-Sci was working "undercover" with government officials in a "cloak and dagger" program aimed at accelerating the development of the company's flu drug.
On Sept. 15,
OTC Journal
told its readers that, "The market is buying into Cel-Sci having an effective therapy for Swine Flu and the stock has gone absolutely ballistic. According to a release today, Bio-Med Reports.com- a bio tech online advisory, is a big believer in the future of the company's L.E.A.P.S. technology -- a patented, T-cell modulation, peptide epitope delivery technology."
On Sept. 16, Cel-Sci issued a press release claiming it had received Food and Drug Administration approval to conduct the "first clinical study of hospitalized H1N1 infected patients," even though the study of the company's LEAPS-H1N1 drug only involves the white blood cells of patients.
Later that day, Cel-Sci sold 14.2 million shares in a registered direct offering, raising just under $20 million. The deal was orchestrated by Rodman & Renshaw, an investment bank known for finding hedge funds willing to buy cheap shares and warrants from small-cap biotech firms then quickly flipping them in the open market to retail investors for a profit.
In the days following Cel-Sci's offering, the stock price continued to rise on tremendous volume. Help came from
BioMedReports
, which published a glowing follow-on article about Cel-Sci on Sept. 16, posted a fawning interview with Cel-Sci CEO Geert Kersten on Sept. 18 and penned another bullish Cel-Sci article on Sept. 23.
OTC Journal
contributed bullish Cel-Sci alerts on Sept. 17 and Sept. 22.
From Sept. 14 through Sept. 12 -- the period encompassing these promotional articles on Cel-Sci published by
OTC Journal
and
BioMedReports
-- the value of Cel-Si shares rose from 77 cents to $1.93, or a 151% gain.
That's not a bad return for Cel-Sci's $45,000 investment with Isen's paid-for research outfit.
-- Reported by Adam Feuerstein in Boston
Adam Feuerstein writes regularly for TheStreet.com. In keeping with TSC's editorial policy, he doesn't own or short individual stocks, although he owns stock in TheStreet.com. He also doesn't invest in hedge funds or other private investment partnerships. Feuerstein appreciates your feedback;
to send him an email.