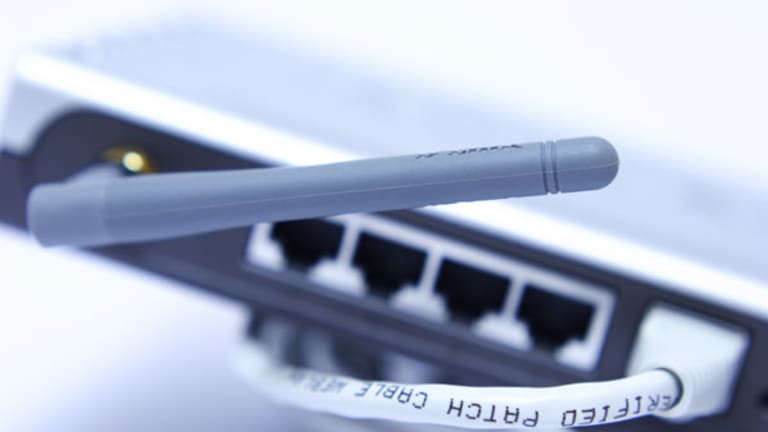 CBS: The Backdoor to Netflix's Earnings
If you want more color on Netflix's second-quarter results, pay attention to CBS' numbers.
NEW YORK (
) -- As
Netflix
(NFLX) - Get Report
becomes more and more tight-lipped regarding its earnings results, investors must look elsewhere for color on the company's performance.
The movie rental firm has drastically limited the metrics it is willing to provide, saying that in 2012 it will no longer report churn, gross subscriber additions and subscriber acquisition costs. It is also omitting streaming-only subscription data and has kept mum on how much it is spending on content.
This has made it increasingly difficult for Wall Street to determine just how much growth is left for Netflix and how much content costs will eat into the bottom line.
But the quarterly numbers from
CBS
(CBS) - Get Report
on Aug. 2 may be able to reveal more color on how much Netflix is paying for content, future competition and its international expansion.
In its first-quarter earnings call, CBS said that it will see a significant portion of revenue from its content deal with Netflix hit its balance sheet in the second quarter. "The Netflix deal we announced in February is going to generate hundreds of millions of new dollars ... Meaningful revenue from the Netflix deal will kick in beginning in the second quarter."
Netflix may or may not put it on its balance sheet as a payable, says Wedbush analyst Michael Pachter, possibly choosing to interpret the deal to last beyond the year. Pachter says something may show up in commitment in a footnote in Netflix's second-quarter filing.
CBS also hinted at its
with
Amazon
(AMZN) - Get Report
on its first-quarter call. "With competition for Netflix growing all the time, there is the great possibility that several new prudent deals are on the horizon," it said at the time.
"Amazon is very interested in content, and there are other players who are also having similar discussions to that," CBS CEO Leslie Moonves said during the call with Wall Street. "So when you look at Netflix and you say, gee, it's great to be in business with them, and they are terrific, and we feel that way about them, there are going to be competitors who are going to pay the same kind of dollars, and we see that across the way."
CBS also alluded to a possible deal with Blockbuster. "Look, I don't believe that Blockbuster was bought by Dish
Network to be a bunch of stores selling cassettes. I think they're a content place that wants our content. So the more, the merrier," Moonves said.
Moonves also revealed during the call (before Netflix made it official) where the company would move next in its global expansion. "We are in very serious discussions with Netflix about doing a deal in Latin America, doing a deal in Canada, and those deals might happen fairly quickly."
Of course, this may have been a one-time slip of the tongue by Moonves, but it is worth paying attention to CBS nonetheless, and for that matter tapping into the calls of other partners like
Liberty Starz
(LSTZA)
,
Comcast
(CMCSA) - Get Report
(owner of NBC Universal),
Walt Disney
(DIS) - Get Report
and
Lions Gate Entertainment
(LGF)
to see what they might divulge.
-
Reported by Jeanine Poggi in New York.
Readers Also Like:
Warren Buffett's Top 10 Dividend Stocks