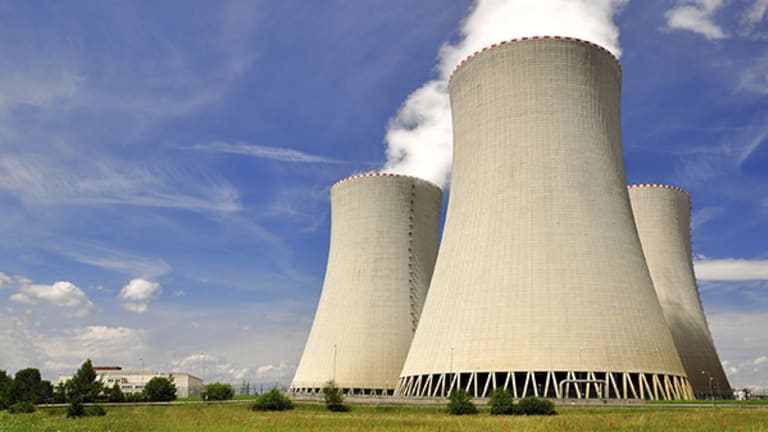 CB&I's Stock Jumps 39% on Favorable Delaware Supreme Court Ruling
Investors are extremely pleased with the Delaware Supreme Court ruling that Chicago Bridge & Iron N.V does not owe $2 billion to Westinghouse Electric Co. on its final purchase price.
Enthusiastic investors are generating a huge price increase in Chicago Bridge & Iron N.V.'s (CBI)   shares after the Delaware Supreme Court ruled on Tuesday, June 27, that the company does not owe a $2 billion payment to Westinghouse Electric Co. LLC related to its Dec. 31, 2015, purchase of Chicago Bridge's subsidiary CB&I Stone & Webster Inc., which builds nuclear power plants.
CB&I's shares rose $5.62, or 39%, to $20.02 at 4 p.m.
"We are very pleased with the Delaware Supreme Court's decision, which vindicates our position that Westinghouse's $2 billion claim was without merit under the (purchase) agreement," CB&I's CEO Philip K. Asherman said in a Tuesday company statement.
Westinghouse on Dec. 5 had won a favorable ruling from the Delaware Court of Chancery, which said that CB&I owed Westinghouse $2 billion, based on a challenge to the accounting practices used for the financials for the contractual true up on the final purchase price of the CB&I sale.
CB&I appealed the Court of Chancery opinion to the Delaware Supreme Court, asserting that the court had erred in interpreting the parties' purchase agreement.
In the Delaware Supreme Court's opinion, Chief Justice Leo E. Strine Jr. asserted that "the Court of Chancery failed to give adequate weight to the structure of the purchase agreement and the subordinate and confined purpose of the true up. Strine wrote that the Court of Chancery erred in reading the true up as unlimited in scope. He asserted that the true-up is based on a limited scope in the time between the signing and closing of the agreement.
CB&I is a provider of technology and infrastructure for the energy industry. Its former subsidiary CB&I Stone is an engineering and construction firm focusing on power generation projects. The former parent purchased CB&I Stone's predecessor Stone and Webster in 2013.
Westinghouse, which designs nuclear power plants, in 2008 teamed with Stone and Webster on nuclear power plant projects in Georgia and South Carolina. These would be the first nuclear power plants to be built in the U.S.in over 30 years.
The two nuclear plants' construction was approved by regulators in 2012, but the projects have suffered from delays and material cost overruns. The problems led to disagreements between CB&I and Westinghouse, which led to Westinghouse purchasing the CB&I subsidiary and the CB&I parent exiting the nuclear project business, according to court papers.