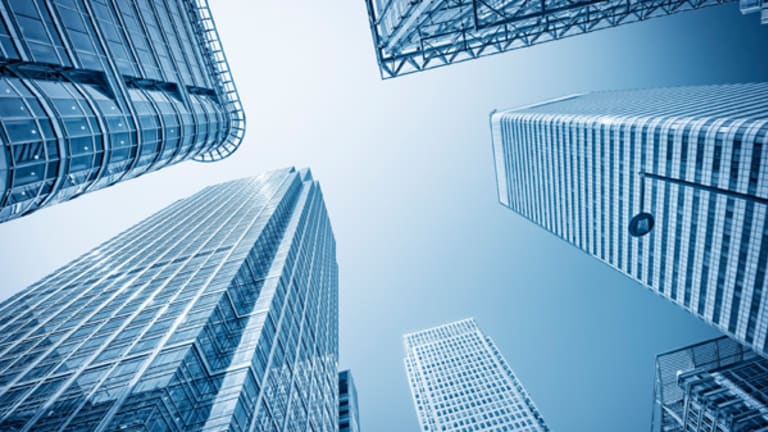 Caterpillar: The Belle of the Bellwethers
A slice of insight into any kind of nascent recovery in the world economy will come on Tuesday morning with the release of Caterpillar's third-quarter results.
Updated for stock-price movement
NEW YORK (
) -- A slice of insight into any kind of nascent recovery in the world economy will come on Tuesday morning with the release of
Caterpillar's
(CAT) - Get Caterpillar Inc. Report
third-quarter results.
It perhaps goes without saying, but investors will be paying more attention to the hints Caterpillar will offer about the future rather than its chronicling of the past.
The bellwether heavy-equipment manufacturer's third quarter earnings, "are not incredibly important," said Larry De Maria, an analyst at Sterne Agee -- unless, that is, the company turns out a surprisingly poor bottom-line number, he added, which isn't likely, given the effectiveness with which Caterpillar has cut costs (about 25,000 workers laid off since the beginning of the recession) and managed Wall Street expectations of late.
Indeed, the company topped forecasts in the second quarter by a considerable margin, a beat that seemed to excite investors and spark not only the summertime rally in Caterpillar shares, but the broader equities markets as a whole.
Shares of the Peoria, Ill., company were up sharply Monday as investors perhaps built into the price the expectation of a hopeful third-quarter report. The notion was fueled by a research note issued Monday by a Bank of America analyst, who raised the firm's price target on Caterpillar stock to $65 from $52 and lifted its earnings forecasts for 2010 and 2011.
The stock was changing hands recently at $57.38, up $2.81, or 5%, on heavier-than-average volume, a northward move that buoyed the major indexes Monday.
Caterpillar-watchers are, on average, expecting the company to post a profit of 7 cents a share. The range, however, is extremely wide. The lowest per-share estimate is a 20-cent loss. The highest is a 28-cent profit. (De Maria, meanwhile, is expecting EPS of 15 cents a share.)
The same goes for the company's top line. Revenue has usurped profit as the metric of choice this earnings season, as investors look to gauge whether the economy has bottomed and real business has started to pick up. For Caterpillar, analysts are expecting revenue of $7.49 billion, on average. And, once again, the range between the lowest and highest forecast is wide: $6.92 billion on the low end and $8.78 billion on the upper.
For Caterpillar shares to receive a bump from the company's third-quarter report, analysts say, investors will need tangible evidence that its business improved over the course of those three months -- as opposed to posting earnings that, like the second quarter, resulted from such things as cost cutting, reduced tax rates, accounting gains on declining inventories and currency benefits.
Otherwise, it's all about 2010. But don't expect too much in the way of clarity about next year.
Broadly speaking, analysts and investors want to see if the company can return its machinery division to profitability. Machinery, which refers to the company's core mining, construction and forestry equipment, has underperformed the engines division throughout the recession. Sales declines in the engines business have been less severe, and the division has turned a profit whereas the machinery segment has lost money.
Investors also want to see how Caterpillar plans to handle its high-margin solar-turbine business, in light of expectations that the solar-energy industry will weaken in 2010.
Also of interest to investors will be the company's performance in emerging markets, especially China. Caterpillar has made a lot of noise recently about its push into the developing world, including a joint venture to build heavy trucks in China for the Chinese market. In some ways, Caterpillar has tied its near-term prospects to growth in the emerging economies.
More specifically, Caterpillar watchers want clues as to when construction-equipment sales will pick up in the U.S. This is an obvious sore spot, given the horrendous post-credit-crisis decline in both residential and commercial building.
Some industry watchers disagree with recent talk that perhaps the construction bust has eased, especially on hopes for stimulus-induced infrastructure building. "We don't look for much of turnaround," says Charles Yengst, of Yengst Associates, a consultant to the heavy-equipment industry. "I think the commercial side is going to be dead next year."
Furthermore, bearish observers like Yengst point out that even with an uptick in the economy in 2010 -- and even if the stimulus creates an infrastructure boomlet -- so many used machines are sitting idle around the world that equipment users won't be running down to the Caterpillar dealership in order to buy new backhoes and bulldozers and etc. They'll simply buy older machines from this idled supply.
Thus, investors will be reading the proverbial tea leaves and interpreting the tones in executives' voices and probing for any hints at all about how Caterpillar believes business conditions will develop in 2010. But, once again, no one is expecting the mysteries to be solved. Caterpillar almost certainly won't provide specific guidance for next year, anyway.
"Lately, they've been extremely tight-lipped about the near term," Sterne Agee's De Maria said of Caterpillar's management. "All they want to talk about is 2012. But who knows what the world will be like in 2012?"
-- Written by Scott Eden in New York
Follow TheStreet.com on
and become a fan on
Scott Eden has covered business -- both large and small -- for more than a decade. Prior to joining TheStreet.com, he worked as a features reporter for Dealmaker and Trader Monthly magazines. Before that, he wrote for the Chicago Reader, that city's weekly paper. Early in his career, he was a staff reporter at the Dow Jones News Service. His reporting has appeared in The Wall Street Journal, Men's Journal, the St. Petersburg (Fla.) Times, and the Believer magazine, among other publications. He's also the author of Touchdown Jesus (Simon & Schuster, 2005), a nonfiction book about Notre Dame football fans and the business and politics of big-time college sports. He has degrees from Notre Dame and Washington University in St. Louis.