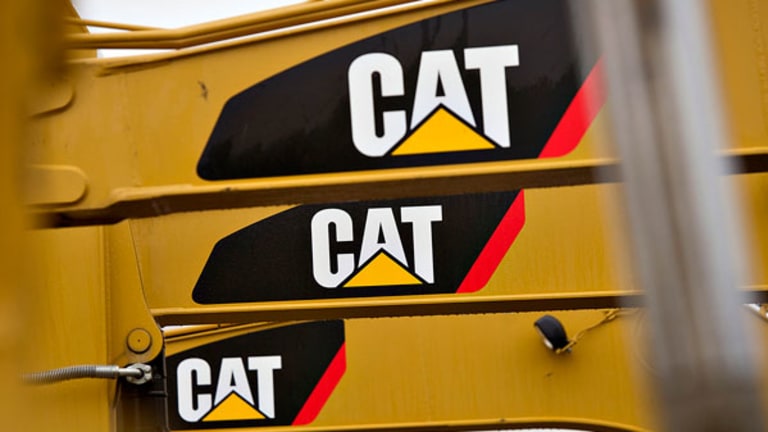 Caterpillar's Evolving Narrative, Ritholtz's Brown Explains
Ritholtz Wealth Management CEO Josh Brown explains the re-emergence of Caterpillar.
Shares of Caterpillar (CAT) - Get Report have gained more than12% since the November 8 election of Donald Trump for President and are higher around 40% year-to-date. Shares are rising again on Thursday as CLSA initiated an "outperform" rating on the stock.
The firm sees Caterpillar's restructuring initiatives yielding positive results beyond 2017 and into 2018. Ritholtz Wealth Management CEO Josh Brown explained the process of Caterpillar's re-emergence on CNBC Thursday.
"It was in the penalty box for a while," Brown said. "In 2011 the commodity cycle peaked, the super-cycle became a fact of life around 2013." Caterpillar's stock hit a 2011 high of $115 in April and hit $116 in February of 2012.
"Everyone agreed, okay it's probably never going to be that good again, and on top of that, Caterpillar compounded that by making a dumb acquisition right at the top," Brown noted.
Caterpillar acquired South Milwaukee, WI-based mine-equipment maker Bucyrus International for $7.6 billion in 2010, which was called ill-timed.
"Now we come into a period where things could be turning, and the message is; the market doesn't wait for confirmation of good or bad news, it processes and discounts first. And, if you wait for confirmation you could miss 30%-40% moves in these stocks," Brown contended.