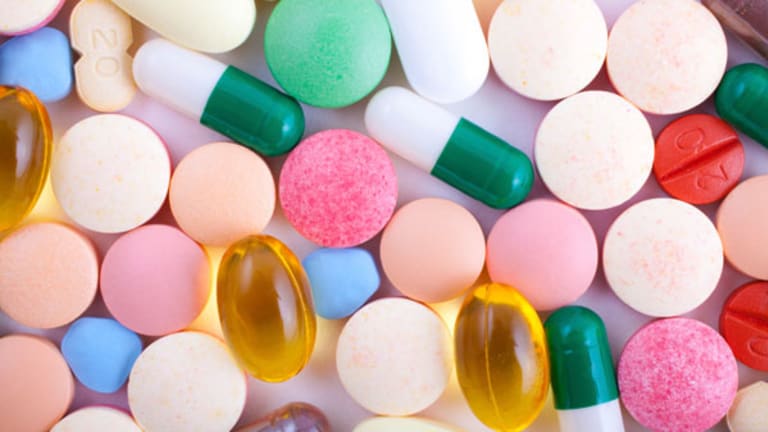 Catalyst Pharma Profiteering Assailed by LEMS Patients, Doctors
If Catalyst wins FDA approval for Firdapse, LEMS patients will lose access to an affordable medicine.
BOSTON (
) -- Fred Kellerman's normal, active life will end if
Catalyst Pharmaceuticals
(CPRX) - Get Catalyst Pharmaceuticals, Inc. Report
succeeds in charging patients with a rare neuromuscular disease a sky-high price for access to an old drug they now get for free.
"I will become a vegetable," says Kellerman, a 74-year-old retiree living in Las Vegas with Lambert-Eaton Myasthenic Syndrome (LEMS).
Right now, Kellerman walks and swims daily because severe muscle weakness -- the hallmark symptom of LEMS -- is kept in check with 3,4-Dap, a drug he gets free of charge from
Jacobus Pharmaceuticals
, a small, private New Jersey drug maker.
Catalyst Pharmaceuticals is developing its own version of the LEMS drug known as Firdapse. 3,4-Dap and Firdapse are equally helpful for LEMS patients, but
Catalyst is likely to charge $60,000 or more if it receives FDA approval
, which would also block Jacobus from being able to supply 3,4-Dap for free.
"I live on Social Security and there is no way I could afford the co-pay if Catalyst gets Firdapse approved," says Kellerman. "Without 3,4-Dap, I will not be able to walk. I will go back to being bed ridden. I'll be a vegetable. Catalyst is not interested in helping LEMS patients at all, They're only interested in getting their stock price higher."
Kellerman and others accuse
Catalyst of profiteering off LEMS patients
because the company did not invent Firdapse. Instead, Catalyst is exploiting a loophole in U.S. law which allows companies to seek FDA approval for older drugs, which for a variety of reasons were never formally reviewed by regulators.
3,4-Dap is one of these "non-marketed" drugs. For more than 20 years, Jacobus has been making and supplying 3,4-Dap to LEMS patients under free, compassionate use programs supervised by doctors across the country. As
, Jacobus is also seeking FDA approval for 3,4-Dap because the company's founders want to prevent Catalyst from using orphan drug laws to rip off LEMS patients with high-priced Firdapse.
"David and Laura Jacobus are the most magnificent people in the world," says Kellerman, referring to the father-daughter team who run Jacobus Pharmaceuticals. "They're caring people who want to make a living but are not out to screw anybody."
To assist Jacobus get 3,4-Dap formally approved by the FDA, Kellerman has been reaching out to other LEMS patients through various patient advocacy web sites and Facebook, urging people to enroll in the
company's ongoing clinical trial
.
"A lot of LEMS patients are really concerned about what's going on with Catalyst. I ask them to think about where they'd be without the 3,4-Dap that Jacobus supplies us, and I tell them that it behooves them to get into the Jacobus clinical trial."
Kellerman was a patient in one of the first clinical trials ever conducted with 3,4-Dap in the mid-1990s. At the time, he was bound to a wheelchair and couldn't even lift his arms to shave by himself. During the trial, he was randomized to a placebo, but once the study was over, doctors offered him 3,4-Dap. His life changed.
"Almost immediately, I was able to walk again. After a few months of work to find the right dosage, I was living a normal life again," he said.
Today, Kellerman is under the care of a doctor who writes him a prescription for 3,4-Dap every three months. Jacobus sends the supply of 3,4-Dap to his doctor, or sometimes just ships the drug to Kellerman's house.
"The only thing Jacobus asks in return is that I mail back the ice packs used to keep the 3,4-Dap cold. That's my only cost," he says.
Dr. Don Sanders, a professor of neurology at Duke University Medical Center, is a leading expert on LEMS and was the principal investigator in the early 3,4-Dap study in which Kellerman was a participant.
Sanders credits Jacobus for providing a high-quality supply of 3,4-Dap so that the drug could be studied in LEMS patients. Today, he's a consultant for the company and helped design its
.
Like Kellerman, Sanders is actively supporting Jacobus because he doesn't believe Catalyst deserves to profit off the work in LEMS done by others. Sanders has been urging other doctors who treat LEMS patients to steer patients into the
.
"The saddest thing about this situation to me is that some U.S. and Canadian physicians who have been getting Jacobus 3,4-Dap for their patients are now soliciting their patients for the Catalyst study," says Sanders. "These are good people, and some of them are my friends. Physicians are not used to thinking of right and wrong when they join a clinical trial, but this is a unique situation where participation in one or the other of these trials can determine which form of 3,4-Dap is ultimately licensed in the U.S.
"I don't know how I would tell a patient that their medicine, which they have been getting for little or no cost, will now cost $50,000 a year and I played a role in that because a drug company was paying me."
Sanders has known David Jacobus for years. I asked him, what will Jacobus charge for 3,4-Dap if it receives FDA approval.
"I can't tell you exactly what Jacobus will charge for 3,4-Dap but it won't be $50,000 per year. The drug will be affordable to LEMS patients because David is a capitalist with a conscience. That's a rare species these days."
-- Reported by Adam Feuerstein in Boston.
Adam Feuerstein writes regularly for TheStreet. In keeping with company editorial policy, he doesn't own or short individual stocks, although he owns stock in TheStreet. He also doesn't invest in hedge funds or other private investment partnerships. Feuerstein appreciates your feedback;
to send him an email.