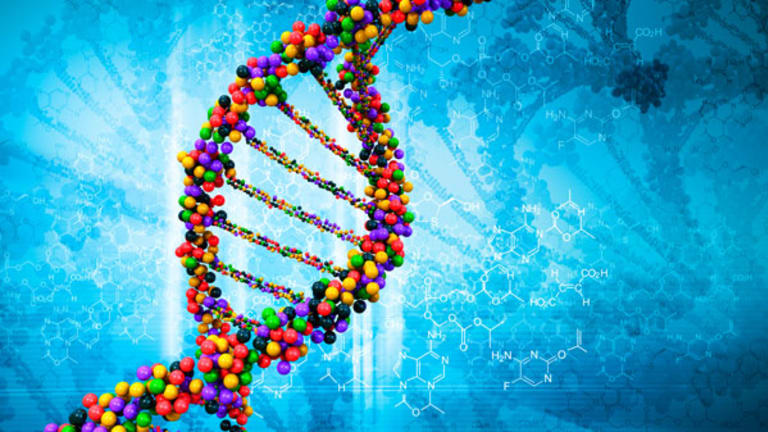 Catalyst Pharma: Orphan Drug Poseur, Profiteer
Catalyst's lead drug for the rare LEMS disease is already given away for free by a competitor.
Catalyst's lead drug for the rare LEMS disease is already given away for free by a competitor.
CORAL GABLES, Fla. (
) --
Catalyst Pharmaceuticals Partners
(CPRX) - Get Report
is considered an orphan drug stock because that's the story management spins. Dig deeper into Catalyst and you'll discover allegations of profiteering off a small group of vulnerable, sick patients and a ton of clinical and regulatory risk.
Investors have fallen in love with orphan drug stocks this year because the business model prints money.
Aegerion Pharmaceuticals
(AEGR)
,
Alexion Pharmaceuticals
(ALXN) - Get Report
,
NPS Pharmaceuticals
(NPSP)
and others develop drugs for serious and rare diseases afflicting small numbers of patients. In exchange for spending the time and money to develop drugs for diseases that might ordinarily be ignored, these companies get to charge sky-high prices -- $400,000 or more in some cases. Insurance companies generally pick up the tab without complaints because there are so few patients who need these expensive drugs.
There are a lot of great orphan drug companies. I mentioned some above. But there are also some companies who will take shortcuts or push the orphan drug formula too far. Catalyst fits into the latter category.
The company's lead drug candidate is Firdapse for the treatment of Lambert-Eaton Myasthenic Syndrome (LEMS) -- a rare, neuromuscular disease which causes progressive muscle weakness. Untreated, LEMS patients -- usually in their 40s or 50s -- lose mobility and suffer other complications which can lead to shortened life expectancy. About half of LEMS diagnoses are associated with small cell lung cancer, the rest from autoimmune disease.
There are only a few thousand LEMS patients in the U.S. so the disease qualifies for orphan status. Firdapse is already approved in Europe where it is marketed by
Biomarin Pharmaceuticals
(BMRN) - Get Report
. Catalyst licensed Firdapse from Biomarin for the U.S. market. The drug is not FDA approved here, so Catalyst is conducting a phase III study in LEMS patients (Biomarin started the study, Catalyst took it over) with top-line results expected in the middle of 2014. If the Firdapse study is positive (high odds, see Europe), Catalyst plans to submit the drug for U.S. approval in 2015 and start selling it in 2016.
The company has not disclosed Firdapse pricing, but some analysts guesstimate a price tag exceeding $60,000 per year. Even with "moderate" orphan drug pricing, Firdapse could generate $200-500 million in peak sales, the company claims.
This includes treating another 2,000 patients or so with rare diseases similar to LEMS.
This "We're an orphan drug company, too!" pitch that Catalyst makes to investors has been effective. The stock's performance this year is stellar:
data by
There is another, troubling side to the Catalyst story.
For the past 20 years,
Jacobus Pharmaceuticals
, a small, private, family-owned pharmaceutical company in New Jersey, has provided LEMS patients in the U.S. (and some in Europe) with an effective drug known as 3,4-Dap free of charge.
Let me repeat: Jacobus gives away 3,4-Dap to LEMS patients FOR FREE!
One more thing: 3,4-Dap is Firdapse. The two drugs are equivalent. The same. Even Catalyst acknowledges that 3,4-Dap is an effective treatment for LEMS.
In other words, Catalyst is developing Firdapse for LEMS and will likely charge U.S. patients more than $60,000 per year even though the same drug is already available to U.S LEMS patients for free.
You can understand why Catalyst doesn't like to discuss this part of the story.
I had the chance to speak with David and Laura Jacobus, the father-daughter team who run Jacobus Pharmaceuticals. The company was founded by David Jacobus in 1977. Today, it sells a couple of drugs in addition to manufacturing and supplying 3,4-Dap to LEMS patients through numerous compassionate use programs set up at leading academic medical centers like Duke, Cleveland Clinic and the Mayo Clinic.
3,4-Dap has been around for decades but has never been formally reviewed or approved by the FDA. As Laura Jacobus tells the story, 20-odd years ago, the Muscular Dystrophy Association approached her father about manufacturing 3,4-Dap. At that time, doctors were interested in studying 3,4-Dap as a promising treatment for LEMS but a reliable, high-quality supply of the drug was unavailable.
Jacobus agreed to manufacture 3,4-Dap at the MDA's request. In the ensuing decades, the company has built an efficient and trusted relationship with LEMS patients and their doctors. LEMS patients in need of treatment are referred to medical centers with investigator-sponsored IND programs, also known as expanded access or compassionate use programs.
A couple of examples can be found
and
. Paperwork is filled out and submitted to the FDA, which grants the doctor permission to treat the LEMS patient with 3,4-Dap .
Once FDA approval is granted, Jacobus is notified and 3,4-Dap is shipped to the doctor free of charge.
"We have a great relationship with the FDA. Before he retired, Rusty Katz used to call me personally to give the okay for these compassionate use cases," said David Jacobus.
Katz was the head of the FDA division which reviews and regulates neurologic drugs.
Why supply 3,4-Dap for free? Why not get the drug approved and charge patients for access?
"Because supplying the drug for free is the right thing to do," said Laura Jacobus. "My father believed, and we still believe, that we have a moral responsibility to support this fragile patient population and not to profit from them. A lot of people believe the government or the insurance companies will support these patients and pay for their drug but at the end of the day, we all pay for it."
David and Laura Jacobus aren't socialists. They have no problem with companies developing novel drugs to treat disease and making money selling them. But that's not what Catalyst is doing with Firdapse in the U.S. or what Biomarin has done with the drug in Europe, Laura Jacobus says.
"Firdapse is not a new compound. It's the same drug we make. What Catalyst is doing is not the same as a company profiting from a new invention. What Catalyst is doing is making money off LEMS patients. They don't want to help LEMS patients, they just want to make money. If I worked for Catalyst, I wouldn't be able to sleep at night," she says.
Jacobus is working to stop Catalyst from gaining FDA approval for Firdapse. After years of supplying 3,4-Dap for free through compassionate use programs, Jacobus decided to conduct its own clinical trial with the intent of getting the drug formally approved by the FDA.
The
Jacobus pivotal study of 3,4-Dap
in LEMS patients is underway, competing directly with
.
Laura Jacobus wouldn't disclose how many patients are enrolled to date but said enrollment is going "very well" and the study is "getting close to the end." The company's long relationship with U.S. doctors who treat LEMS patients has helped greatly, she added.
The
even encourages LEMS patients not to enroll in Catalyst's Firdapse study.
Jacobus hopes to complete the 3,4-Dap study and submit the data to the FDA for approval in LEMS before Catalyst can do the same with Firdapse. If that happens, Jacobus will have orphan drug exclusivity in the U.S.
If Catalyst manages to submit Firdapse to FDA Firdapset and win approval, Laura Jacobus says they may seek an alternative strategy to get 3,4-Dap approved, perhaps in a disease related to LEMS, perhaps with a modified version of the drug.
Whatever happens, Laura Jacobus says she and her father don't want Catalyst to profit off the LEMS patients they've been helping for 20-plus years.
I reached out to Catalyst CEO Patrick McEnany for a response to the criticisms leveled by David and Laura Jacobus. In particular, I wanted to know why Catalyst chose to take on the development of Firdapse in LEMS given the free supply of 3,4-Dap available for so long.
McEnany responded via email:
Catalyst is seeking to develop this drug in order to make an FDA approved treatment available to all patients suffering from LEMS in a relatively short period of time. Catalyst recently acquired the development program and North American marketing rights for this drug. The development program was a phase III program that was well underway and was discussed with the FDA. Catalyst feels that we will be able to complete the development, seek FDA approval, and make an FDA approved therapy available to patients in a relatively short period of time, perhaps before 2016. Catalyst has observed that 3,4-Dap has been known to be effective in the treatment of LEMS for over 20 years and yet there is still no FDA approved version of this drug. Catalyst believes this is an opportunity to develop a new drug for an underserved population of patients.
Is there something different about Firdapse compared to the 3,4-Dap made by Jacobus that will benefit LEMS patients?
McEnany:
Firdapse contains the phosphate salt of 3,4-Dap. This pharmaceutical drug substance is more stable than the free base form of the 3,4-Dap that is available from Jacobus. Catalyst believes that Firdapse will have superior stability at room temperature which will provide patients with the assurance that their drug has the correct potency and purity throughout its shelf life, even when stored in a medicine cabinet or carried on the patients person for an extended period of time. Catalyst's Firdapse tablets, and its active ingredient, are produced on a commercial scale using validated processes and under all requirements of GMPs (this is a requirement for phase III clinical trial medications.
I really wanted to know what McEnany thought about being called a profiteer who doesn't care about the well being of LEMS patients. His response:
To state they Jacobus are giving it 3,4-Dap away for free doesn't fully describe the added burden placed on patients and their treating physicians and does not make it clear they are required under federal law to provide it for free under these circumstances. It is also stated above that the patient population is well served. First, because of the way in which the drug must be provided it is unlikely that all of the patients in need of the drug are in fact receiving it. The fact that Catalyst is able to recruit trial subjects in the United States in spite of Jacobus providing the drug for 20 years would seem to support this point. Second, the drug has not undergone the rigors of FDA review in which both the safety and efficacy of the drug would have to be demonstrated and specific dosing instructions provided. The current safety information and dosing instructions are likely insufficient, limiting the prescribing of this drug to a few experts in the use of the drug and the treatment of LEMS and is not suitable for broader use by the neuromuscular physician community. In short, these burdens limit access to patients that may need the drug, but do not have access to a physician willing to file an IND, or to become a clinical trial site. The best solution is clearly an FDA approved drug.
On that last point, Jacobus agrees, which is why the small drugmaker is in a race to get 3,4-Dap approved before Catalyst can do the same with Firdapse. This is a risk not widely recognized by investors who have bought Catalyst shares with the belief that it's an up-and-coming orphan drug developer.
-- Reported by Adam Feuerstein in Boston.
Adam Feuerstein writes regularly for TheStreet. In keeping with company editorial policy, he doesn't own or short individual stocks, although he owns stock in TheStreet. He also doesn't invest in hedge funds or other private investment partnerships. Feuerstein appreciates your feedback;
to send him an email.