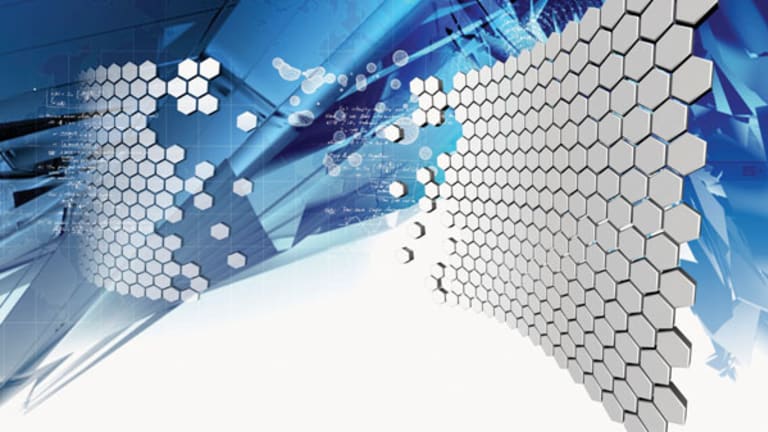 Catalyst Pharma Closer to Unconscionable Price Hike for Rare-Disease Drug
For the zero work done by Catalyst, LEMS patients will pay as much as $80,000 for the exact same drug they use now for a fraction of the cost.
NEW YORK (TheStreet) -- Good news for Catalyst Pharmaceutical Partners (CPRX) Monday is bad news for patients with a rare neuromuscular disease and the U.S. health care system.
Catalyst reported positive results from a phase III study of Firdapse as a treatment for Lambert-Eaton Myasthenic Syndrome (LEMS), a progressive, muscle-weakening disease. Treatment with Firdapse improved LEMS symptoms compared to a placebo. With these data, Catalyst intends to seek Food and Drug Administration approval for Firdapse early next year. The company has not disclosed a price but analysts believe the drug will cost upwards of $60,000 to $80,000 per year..
Catalyst is hardly the feel-good story of a company bringing a new treatment to patients suffering from a horrible, orphan disease. Catalyst is a profiteer. Firdapse is not a new treatment for LEMS. The active ingredient in Firdapse is a compound known as 3,4-Dap, which has been available in the U.S. for more than 20 years. Doctors treating the small numbers of LEMS patients in the U.S. can obtain inexpensive 3,4-Dap from compounding pharmacies. It's even given away for free to doctors and patients by a tiny New Jersey drug maker, Jacobus Pharmaceuticals.
Catalyst bought the U.S. rights to Firdapse from BioMarin Pharmaceuticals (BMRN) , which tries to sell the drug in Europe but not very succcessfully because doctors there refuse to be bullied into prescribing an overpriced copy of an older, reliable drug. Biomarin was more than happy to jettison U.S. rights to Firdapse because its reputation took a serious beating in Europe. 
There was never any doubt about Firdapse's ability to treat LEMS symptoms effectively because it's the same active drug as 3,4-Dap. With that perspective, Catalyst's triumphant press release Monday is all the more galling. The company took no risks with Firdapse. The company did no development work, made no effort to improve the drug's efficacy, safety or convenience for patients. The only thing Catalyst did was write a check to Biomarin and take over supervision of a Firdapse clinical trial already well underway.
For the zero work done by Catalyst, LEMS patients and their insurance companies will be paying as much as $80,000 for the exact same drug they use now for a fraction of the cost, if not gratis. The LEMS patients I speak with, many of whom receive free 3,4-Dap today, are worried about how they'll afford to pay the higher price for Firdapse. Why won't they speak out publicly? Because in recent weeks, Catalyst lawyers have been contacting some LEMS patients, claiming they need to be deposed as witnesses in an ongoing shareholder lawsuit against the company. News of the lawyer emails and depositions has spread throughout the LEMS patient community and they feel intimidated -- too scared now to protest publicly, they tell me.
Innovative medicine this is not. Instead, Catalyst chooses to crib from the greedy, patient-hostile and drug price-gouging playbook used by Retrophin (RTRX) or Questcor Pharmaceuticals (now Mallinckrodt (MNK) .) 
And Catalyst will get away with it, unfortunately, unless the FDA takes a stand. Jacobus is conducting its own clinical trial of 3,4-Dap in LEMS patients, hoping to beat Catalyst in a race to FDA approval and the seven years of marketing exclusivity that comes with orphan drug designation. Jacobus is an intensely private company and executives there won't comment on the status of the 3,4-Dap clinical trial. .
If Jacobus fails, LEMS patients and their doctors, already mis-trustful about Catalyst's motives, will have to demand that cheap 3,4-Dap remain available in the U.S. even with the Firdapse approval. If that happens, Catalyst might find itself with very few customers for Firdapse, just like Biomarin found in Europe.
Adam Feuerstein writes regularly for TheStreet. In keeping with company editorial policy, he doesn't own or short individual stocks, although he owns stock in TheStreet. He also doesn't invest in hedge funds or other private investment partnerships. Feuerstein appreciates your feedback;
to send him an email.