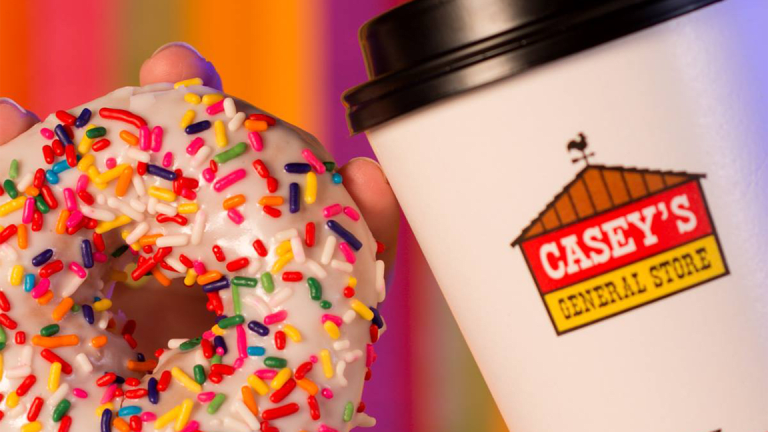 Casey's General Store Earnings Show Steady Growth, EPS Beats
The Iowa-based company declared a dividend of 29 cents for the third quarter.
Casey's General Store, Inc. (CASY) - Get Casey's General Stores, Inc. Report  , the operator of convenience stores and gasoline stations, reported less income than in previous quarters, but strong earnings have investors high on the stock.
The company rose $3.39, or 2.58%, to $134.68 a share in Tuesday trading after it substantially beat consensus EPS estimates. The Iowa-based chain reported earnings of $1.13 a share compared to the estimate of 65 cents each.
"We are optimistic about the direction we are moving the Company," CEO Terry Handley said. "Effective operating expense control, combined with a favorable fuel margin environment and continued focus on strategic pricing produced strong diluted earnings-per-share growth."
Company executives declared a dividend of 29 cents per share for the quarter.
Its revenue came in lower than expected, reporting $2.05 billion during the third quarter compared to the $2.18 billion analysts anticipated. 
Retail fuel sales for the quarter decreased by roughly 5% due to lower average gas prices, according to the company's SEC filing. The number of gallon sales increased during the quarter by 2.7% from the same quarter a year ago.
Net income decreased to $41.8 million in the quarter from the previous period's $192.9 million, but that number was inflated because of the benefits from the Tax Reform Act. 
Casey's has underperformed compared to the S&P 500 since the beginning of the year, gaining just 5.2% against the index's 11.5% increase.
A Special Invitation: Do you want to learn more about planning for and living retirement from the nation's top experts, including Ed Slott and Robert Powell, the editor of TheStreet's Retirement Daily? Want to learn how to create tax-efficient income in retirement and how to manage and mitigate all the risks you'll face in retirement? Then sign up to attend TheStreet's Retirement Strategies Symposium on April 6 in New York City. For a limited time, you can attend this extraordinary symposium for $149 -- a cost savings of $50 off the general admission price of $199. You can see the full day's agenda, learn about the guest speakers and sign up here for this special event.