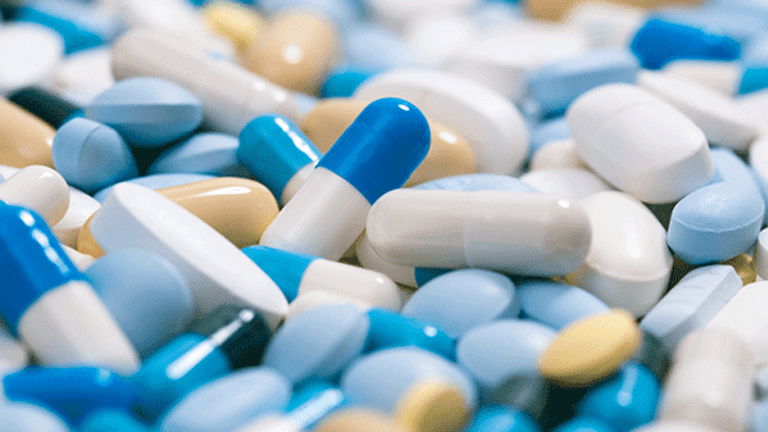 Cascadian Therapeutics Enlarges Breast Cancer Pill Study to Meet FDA Registration Standards
Cascadian's tucatinib delays regrowth of breast cancer by a median of 7.8 months in newly updated study results presented this week.
Cascadian Therapeutics (CASC) is accelerating development of its breast cancer drug tucatinib by converting an ongoing mid-stage study into a pivotal study. If successful, the enlarged study will be sufficient to file for approval.
In a plan announced Wednesday, Cascadian will increase the number of breast cancer patients enrolled into the randomized clinical trial of tucatinib from 180 to 480. The company is aiming to have patient enrollment completed in 2019 and results in 2020. Additional cash must be raised to complete the enlarged study.
The U.S. Food and Drug Administration was advised about the study changes, and Cascadian said regulators agreed adding patients to what was originally meant to be a smaller phase II study could provide the weight of clinical evidence necessary to upgrade the study to registration quality.
Cascadian is in the midst of a turnaround, trying to recover from years of bad management and ineffective research and development. The company's name was changed from Oncothyreon and a new executive team topped by CEO Scott Myers was installed. A recapitalization was led by investments from BVF Partners and Baupost. In November, Cascadian implemented a one-for-six reverse stock split to reduce its share count.
Rushing tucatinib into a registration study adds risk to the drug's development course but also gives investors a more timely, potentially lucrative payoff if the gamble pays off.
At Tuesday's close of $6.14 per share, Cascadian has an enterprise value of $137 million and cash of $72 million. The stock price is down 69% over the past year.
Tucatinib (formerly known as ONT-380) is a pill designed to block HER2, a tumor-growing protein overexpressed in breast cancer, while leaving EGFR, another tumor-causing protein, relatively untouched. EGFR inhibition is associated with side effects like skin rash and diarrhea. Unacceptably high rates of severe diarrhea have dogged Puma Biotechnology's (PBYI) - Get Report experimental HER2- and EGFR-blocking breast cancer drug neratinib. Puma must prescribe large quantities of anti-diarrheal medicine alongside neratinib just to make it tolerable for breast cancer patients.
Cascadian's newly enlarged, double-blinded phase III study compares tucatinib against a placebo when used in combination with a backbone of Xeloda and Herceptin in the third line breast cancer setting.
The now 480 patients enrolling into the study have locally advanced or metastatic HER2-positive breast cancer no longer responsive to currently approved Herceptin, Perjeta and Kadcyla, all marketed by Roche. The primary endpoint of the study is progression-free survival, or PFS, with overall survival tracked as a secondary endpoint.
Approximately half of the enrolled patients will have breast cancer that has spread to the brain. As another secondary efficacy endpoint, Cascadian will investigate to see if tucatinib can delay the growth of brain lesions.
Cascadian has some experience withh the combination of tucatinib, Xeloda and Herceptin in heavily pre-treated breast cancer patients. In a phase Ib study of 27 patients, the tucatinib triplet demonstrated a median PFS of 7.8 months, an overall response rate of 61% and a median duration of response of 10 months, according to updated data being presented this week at the San Antonio Breast Cancer Symposium.
Three of the 27 patients, or 11%, experienced grade 3 diarrhea from the tucatinib triplet, which is in line with diarrhea rates typically seen with Xeloda. No prophylactic treatment with antidiarrheal medicine was required.
Three patients experienced serious liver enzyme elevations which resolved by temporarily halting and then reducing the tucatinib dose. Two patients in the phase Ib study also reported increases in bilirubin but there were no Hy's Law cases tying tucatinib to risk of severe liver toxicity, Cascadian said. 
Patients in the phase Ib tucatinib triplet study previously received a median of three HER2-targeted therapies.
The PFS and response rates reported in Cascadian's phase 1b study helped inform the phase III study design. The company is assuming, conservatively it says, that the control arm of Xeloda, Herceptin plus the placebo will have a progression-free survival of 4.5 months, says Luke Walker, Cascadian's vice president of clinical development.
But Walker cautions this assumption is a bit of a guess because there is no established standard of care for third-line HER2 breast cancer patients. Many of the patients entering the phase III study will be more heavily pre-treated than those who participated in the earlier, phase Ib study.
For Cascadian and its investors, there can be no reward without a bit more risk.
Adam Feuerstein writes regularly for TheStreet. In keeping with company editorial policy, he doesn't own or short individual stocks, although he owns stock in TheStreet. He also doesn't invest in hedge funds or other private investment partnerships. Feuerstein appreciates your feedback; click here to send him an email.