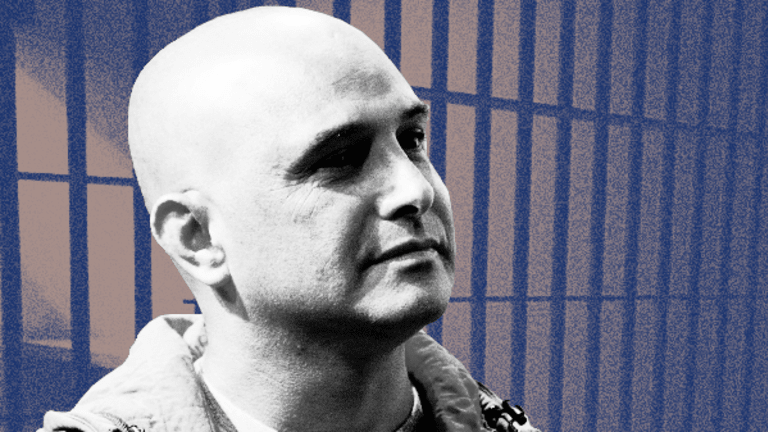 Craig Carton Arrest Turns CBS Radio Deal Into Headache for Entercom
The arrest of WFAN sports radio host Craig Carton on charges of securities fraud, wire fraud and conspiracy to commit the offenses is making it hard on Entercom, which is purchasing WFAN owner CBS Radio.
Since Entercom Communications Corp. (ETM) - Get Entercom Communications Corp. Class A Report signed a deal in February to acquire CBS Radio Inc. for roughly $1 billion from CBS Corp. (CBS) - Get CBS Corporation Class B Report , shares of the radio station operator have fallen 29% amid a sluggish advertising market.
The arrest on Wednesday, Sept. 6, of WFAN sports talk show host Craig Carton on charges of securities fraud, wire fraud and conspiracy to commit those offenses adds another challenge for chief executive David Field, who back in the winter trumpeted the CBS Radio acquisition as "enabling us to deliver local connection on a national scale and drive accelerated growth."
For the moment, Carton's arrest has forced New York's WFAN to scramble to replace the high-profile co-host of its popular morning drive-time sports talk show, "Boomer & Carton," which also features former NFL quarterback Boomer Esiason, a native of Long Island, N.Y. On Thursday, Carton's seat was taken by former New York Giants quarterback Phil Simms, Esiason's cross-town rival for one season.
WFAN is one of CBS Radio's largest and most profitable stations, which also include all-news stations 1010 WINS in New York, KNX in Los Angeles and WBBM in Chicago.
The U.S. Attorney's Office for the Southern District of New York has charged Carton with running a Ponzi scheme where investors allegedly paid him millions of dollars to ostensibly purchase blocks of tickets to concerts for Adele, Katy Perry, Justin Bieber and Metallica, among others; he would then resell them on secondary markets. But according to press reports, Carton lost money on gambling, forcing him to pay back debts with new money.
He is accused of stealing at least $3.6 million from investors including a hedge fund; the unnamed fund in the complaint is Brigade Capital Management LLC, Bloomberg reported on Wednesday. A Brigade Capital spokesman declined comment.
Carton's alleged accomplice, Michael Wright, also was arrested Wednesday.
"After receiving the investor funds, Carton, Wright and [another individual] misappropriated those funds, using them to, among other things, pay personal debts and repay prior investors as part of a Ponzi-like scheme," the U.S. Attorney's Office said in a statement Wednesday.
Carton and Wright would face up to 20 years in prison for the fraud charges and five years for the conspiracy charge if indicted. Carton and New York businessman Joseph Meli also face a Securities and Exchange Commission civil suit for the alleged Ponzi scheme.
Entercom and CBS Radio didn't respond to requests for comment. Shares of the former were down 7 cents, or 0.7%, to $10.38 on Thursday afternoon. CBS stock was down 2.9% to $60.01.
Carton's suspension from WFAN couldn't come at a worse time for Entercom. The company's second-quarter earnings fell short of analyst expectations, accelerating the stock's decline. Making matter worse, Field on an earnings call described third-quarter performance as "a bit tepid," placing further downward pressure on shares. As a result, Noble Capital Markets Inc. analyst Michael Kupinski lowered estimates for Entercom's full-year 2017 and pro forma 2018 financial results.
Field, meanwhile, has urged investors to look ahead to when the CBS Radio merger is likely completed and the integration into a larger radio company that will include the sale or swapping of some stations. The deal is also slated to be tax-free to shareholders of both companies, given that the deal is being executed through a complex process known as a reverse Morris trust.
Revenue at CBS Radio for the first nine months of 2016 totaled $898 million, essentially flat compared with the same period a year earlier. Operating income was $215 million, compared with $195 million for the first nine months of 2015.
Carton's sudden departure comes as the sports radio station is preparing for the departure in December of another key on-air personality, longtime host Mike Francesa, host of another marquee show, "Mike's On." Ironically, Francesa and Carton have bickered for years in a battle that has served as an entertaining backdrop to the station's programming.
On Wednesday, Francesa took pains to say that he wouldn't be commenting on Carton's arrest, apparently instructed by station executives to let a company statement do the talking. ("Craig Carton has been suspended from WFAN pending our investigation" is the station's succinct statement.) New York sports radio observers have speculated that WFAN may ask Francesa to remain at the station rather than leaving two of its most popular shows without their longtime hosts.
For Entercom, the CBS Radio acquisition will save the company a projected $25 million in synergies while expanding its national reach, all the better to sell advertising. The CBS Radio deal, projected to close in the fourth quarter, will make Entercom the second-largest radio station owner in the country behind iHeartMedia Inc. (IHRT) - Get iHeartMedia, Inc. Class A Report . The new Entercom will own 244 stations, giving it a presence in 23 of the top 25 U.S. markets.
Yet even before the Carton arrest threw uncertainty into WFAN's ability to secure fall advertising contracts, which traditionally extend into the spring, investors have been asking whether Entercom might be able to get out of a deal where it allegedly was paying too much.
Entercom, though, doesn't have an "out," a point that Wells Fargo Securities LLC media analyst Marci Ryvicker was prompted to make clear in an Aug. 16 investor note. "CBS Radio and ETM are contractually obligated to get this deal done -- regardless as to ETM's stock price," Ryvicker wrote.
Completion of the deal will put more pressure on Field to straighten out the programming headaches, given that Carton may never return to WFAN and Francesa's departure hasn't been postponed.
More of What's Trending on TheStreet: