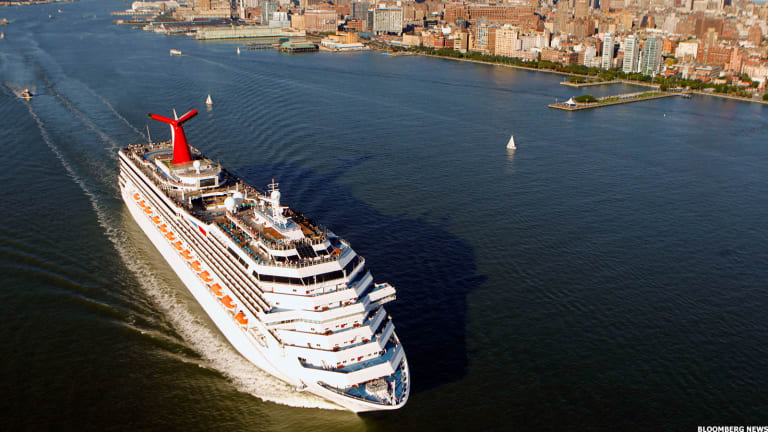 Carnival Stock Soars as Fourth-Quarter, Full-Year Results Crush Expectations
Shares of Carnival climbed higher on Tuesday morning after the company reported record 2016 full-year and fourth-quarter earnings.
Carnival (CCL) - Get Report stock rose $1.27 a share to $52.49 early Tuesday morning after reporting 2016 fourth-quarter and full-year results that demolished analyst expectations before today's opening bell.
The cruise company reported 2016 full-year adjusted earnings of $3.45 a share, higher than the previous year's full-year adjusted earnings of $2.70 a share. Carnival posted revenue of $16.4 billion, compared to 2015's revenue of $15.7 billion.
Analysts surveyed at FactSet anticipated Carnival to report full-year earnings of $2.67 a share on $12.9 billion in revenue.
Before today's market open, Carnival reported fourth-quarter earnings of 83 cents per diluted share on revenue of $3.9 billion. Wall Street expected Carnival to post earnings of 59 cents a share on $3.9 billion in revenue.
For the same period of 2015, Carnival reported earnings of 50 cents a share on $3.7 billion in revenue.
The company did warn that in 2017 it expects to lose 27 cents a share on its earnings because of higher fuel costs and an additional 16 cents a share due to unfavorable movements in currency exchange rates.
Carnival originally was scheduled to post its fourth-quarter results on Friday, Dec. 16, but pushed the release back.