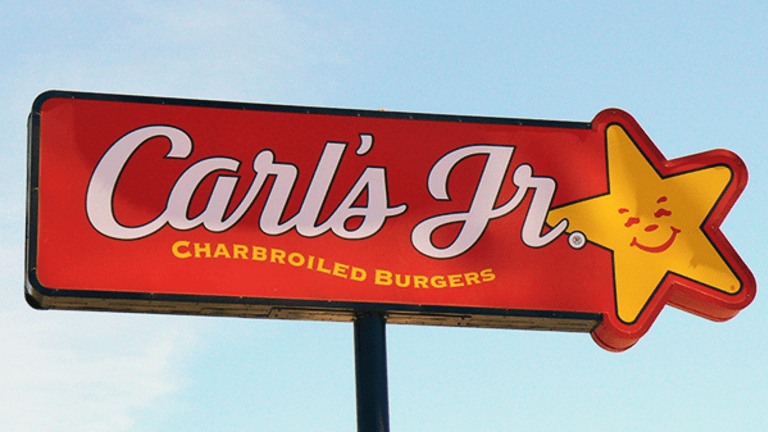 Carl's Jr. Fined for Not Paying Minimum Wage When Led by Former CEO Who Opposed Minimum Wage Hike
Pay up, Carl.
The City of Los Angeles slapped the West coast chain of burger joints, Carl's Jr., earlier this week with $1.45 million in restitution and penalties for failing to pay all of its employees a minimum wage.
The fast-food company did not pay 37 of its workers at "multiple Los Angeles locations" the minimum wage of $10.50 per hour from July 1, 2016, to Dec. 31, 2016, according to a June 26 statement from Los Angeles Attorney Mike Feuer and the city's Office of Wage Standards. The OWS estimated that the company owes $910,010 in penalties for failing to pay these workers.
In addition, the OWS hit Carl's Jr. with $541,423 in penalties and fines for allegedly failing to post notice of the current minimum wage rate, sick time benefits and employee rights required under the City's Minimum Wage Ordinance, at two locations.
Carl's Jr. is owned by CKE Restaurants Holdings Inc., which is also the parent company of Hardee's. CKE was run by CEO Andrew Puzder from 2000 until his resignation in April. On several occasions, Puzder has come out in opposition of the Affordable Care Act and of raising the minimum wage.
In a statement sent to TheStreet, CKE acknowledged that it "made an inadvertent payroll error" that left some of its workers compensated below the minimum wage. However, the company said "all employees were swiftly made whole."
CKE also said the compensation for the affected employees totaled $5,400, and claimed $1.45 million would be "268 times the total of wages that were paid to our employees."
"This demand is, on its face simply, unreasonable," CKE said. "We have a long-standing tradition in California and are proud of our presence in the City of Los Angeles, as well as the positive relationship we have with our restaurant teammates, who are the most important people in our business."
Puzder was nominated by President Donald Trump to take the position of labor secretary, but questionable reports on his character and business practices took center stage and jeopardized his chances of being approved, leading him to withdraw in February.
One scandal that surfaced during that time was the spousal abuse accusations he faced in his 1988 divorce, among others.
Feuer argued that Carl's Jr. will face a civil lawsuit if it does not pay the $910,010, at least, by July 24.