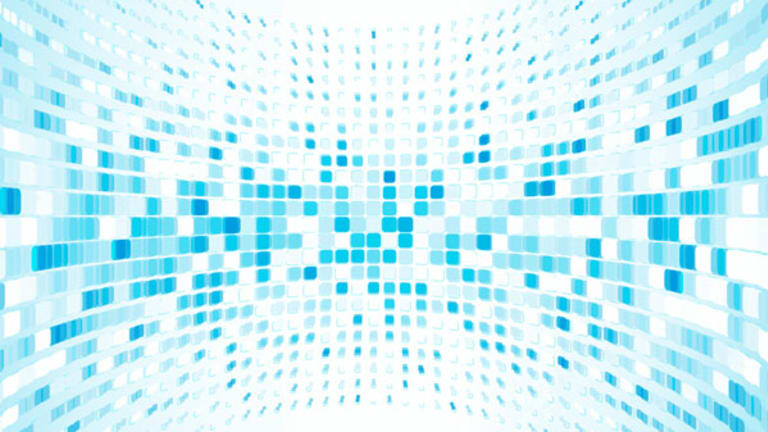 NEW YORK (
) -- With rumors again circulating that activist investor Carl Icahn is amassing a big stake in
Chesapeake Energy
(CHK) - Get Chesapeake Energy Corporation Report
, it's important for investors to remember that a shoring up of the balance sheet will be the key focus for the oil and gas company in 2012.
With or without Icahn, asset sales are the make or break issue as the company tries to bridge a funding gap while tilting its energy portfolio longer-term toward oil amid decade low natural gas prices.
Late on Thursday,
Bloomberg
reported that Icahn is poised to take a 4% stake in Chesapeake Energy, citing unnamed sources. Such a share stake would make Icahn among Chesapeake's five largest shareholders and re-open a position in the Oklahoma City-based company's shares after Icahn took a 5.8% stake in December 2010 and quickly cashed out months later.
Bloomberg
is the latest, not the first to report the Icahn activity. The rumor has been in the press for several weeks, ever since Chesapeake Energy shares fell below $14.
Amid weaker than expected first quarter earnings and concerns about its ability to sell assets and raise much needed capital, Chesapeake Energy CEO Aubrey McClendon was happy to fan previous speculation of Icahn's interest in the company's shares, which have fallen 30% year-to-date.
"We wouldn't be surprised if Carl became a large shareholder," said CEO McClendon on a May 14 analyst call after releasing its 10-Q filing with the
Securities and Exchange Commission
. "He made, I think, over $500 million and he called me to thank me when it was all over," added McClendon when asked about Icahn's investment. "I have a good relationship with Carl."
Icahn, who has decades of activist investing stripes, and other vocal shareholders could further push for governance changes at Chesapeake Energy after the company split its chairman and CEO roles amid revelations of CEO McClendon's potential conflicts in his stewardship of the company.
In May, Moody's downgraded Chesapeake Energy's rating outlook from stable to negative, citing funding gap and the impact of CEO Aubrey McClendon's alleged conflicts.
Still, reports of an Icahn investment and a separate
CNBC
report that
BlackRock
is bumping up its Chesapeake stake should be of a secondary importance for investors.
CNBC
reported that BlackRock has increased its stake from 1 million shares to 4 million to 5 million shares, yet this refers to one Blackrock affiliate. BlackRock Advisors and Blackrock Institutional Trust Co. already hold significantly larger stakes in Chesapeake Energy as of March 31, placing them among the top institutional fund holders of the energy company's shares.
Concerns about the company's ability to execute on asset sales in the near-term dominated the recent news flow alongside the CEO headlines. On May 11, Chesapeake disclosed in a 10-Q filing that asset sales
, and confirmed the following Monday that it wouldn't monetize its Eagle Ford shale assets this year in a planned $1 billion volumetric production payment.
Chesapeake also said an oilfield services IPO may be pushed out to 2013 instead of 2012, but reaffirmed its efforts to raise billions through the sale of its Permian assets and a joint venture in the Mississippian Lime.
"We have chosen to, at least temporarily, defer the sale of Eagle Ford VPP," said Chesapeake Energy CFO Nick Dell'Osso. "We do not expect to have covenant issues this year," he added. The company still expects to sell its Permian Basin and Missippian assets by the third quarter, but if those aren't completed by September, it might breach debt covenants.
"
For year-end debt to not exceed $12bn (4x $3.0bn), then asset monetizations must reach at least $5.0bn," noted Citigroup analyst Robert Morris in a May 14 note to clients. "Without any asset sales, CHK would be non-compliant with its revolving bank credit facility at year end unless spending was cut sharply."
McClendon said during the conference call that the firm's biggest deals "remain on track." He also said that a $4 billion unsecured loan from its investment bankers
Goldman Sachs
(GS) - Get Goldman Sachs Group, Inc. (GS) Report
and
Jefferies
(JEF) - Get Jefferies Financial Group Inc. Report
will give the company the financial flexibility to sell between $9.5 billion and $11 billion of non-core assets.
On Thursday, Chesapeake Energy said in a prospectus that it is selling oil and gas assets in Colorado and Wyoming, which the
Wall Street Journal
reports could fetch $1 billion, which could serve as a replacement to the delayed Eagle Ford VPP that had been expected to raise $1 billion.
As Chesapeake Energy's shares climb from 52-week lows hit earlier in May, some are taking the asset sale plans and bank funding as a signal that Chesapeake Energy shares have hit a floor. "We believe shares may have found a floor," wrote Sterne Agee analyst Timothy Rezvan in a May 23 note to clients. Much of Chesapeake Energy's $13 billion-plus debt load is unsecured by its oil and gas assets, giving the company flexibility, notes Rezvan.
"We believe Chesapeake has more flexibility to raise cash this year than many investors think. If asset sales do not proceed as planned, we believe Chesapeake could raise cash through secured debt, which would debunk the 'goose egg' theory for CHK's equity this year."
Still Rezvan notes that even if 2012 liquidity risks hit the backburner, there's plenty of uncertainty in coming years on a poor outlook for natural gas prices. "We believe shares have bottomed, but do not see significant upside in shares unless gas prices continue to recover to $4/mcf or asset sale proceeds exceed expectations," adds Rezvan.
With shares recently sinking to their lowest value since the height of the financial crisis, it doesn't take heroism to make the case shares may have bottomed. All it requires is the company executing on the $10 billion in asset sales it has already promised. Yet since the company has already promised to raise this amount on multiple occasions, completing the sales might do little more than keep Chesapeake shares from sinking further, rather than result in a major share rally.
In addition, if Icahn's reported stake is being viewed as a sign of a coming activist push against a company that has become the market poster-child for flawed corporate governance, it's worth noting that Icahn's previous big stake in Chesapeake was anything but activism: Icahn was in and out without waging a proxy campaign. Chesapeake shares soared from the low $20s to as high as $35 after Icahn revealed his 5.8% stake in late 2010, and it's been straight down with Chesapeake shares since as the corporate governance situation worsened. If investors are looking to Icahn as a reason to consider a fast money, headline-driven catalyst for Chesapeake shares, it's a logical assumption that may not be helpful for long-term investors.
During the most current quarter, Chesapeake reported that the combination of high spending and reduced cash flow as a result of low natural gas prices required that it to increase long-term debt, net of unrestricted cash, by approximately $2.4 billion to $12.6 billion to fund spending, while cash available declined to $2.4 billion from $3.1 billion. Bloomberg calculates that Chesapeake has outspent cash flow in 19 of the past 21 years.
For more on Carl Icahn, see his
. For more on energy stocks, see the
energy stocks bought and sold by hedge funds
in the latest quarter.
See 5 ways Chesapeake Energy can be
saved from itself for more on how it can initiate a share turnaround.
-- Written by Antoine Gara in New York