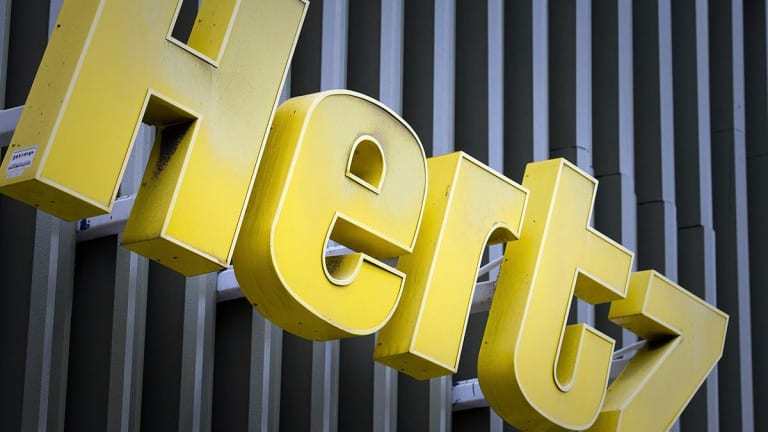 Carl Icahn Cuts Stake in Hertz to Under 29%
The billionaire investor cuts holdings in Hertz to under 29% from more than 35% two years ago in the wake of better-than-expected quarterly earnings.
Long-time activist investor and billionaire Carl Icahn has cut his holdings in car and truck rental giant Hertz Holdings (HTZ) - Get Hertz Global Holdings Inc Report .
A Securities and Exchange Commission filing revealed that High River Limited Partnership, one of Icahn's investment firms, sold 1 million shares of Hertz, while Icahn Partners LP sold approximately 2.52 million shares and Icahn Partners Master Fund LP sold roughly 1.48 million shares - all on Monday, March 4.
The filing further disclosed that Icahn "may be deemed to beneficially own, in the aggregate, 24,263,869 shares of Hertz stock, representing approximately 28.91% of the company's outstanding shares."
The move comes almost two years to the week after the billionaire investor more than doubled his investment in the then-troubled car-rental company. At the time he held about 29.26 million shares of Hertz, or a 35.27% stake.
It also comes days after the Hertz reported a narrower-than-expected fourth-quarter loss and higher revenue.
Hertz last week posted an adjusted loss for the fourth quarter of $46 million, or 55 cents a share, vs. earnings of $616 million, or $7.42 share, in the comparable year-ago period. Revenue was $2.3 billion.
The average forecast of analysts was for a loss of 90 cents a share on revenue of $2.15 billion.
Shares of Hertz tumbled nearly 12% to $17.62 on Tuesday.