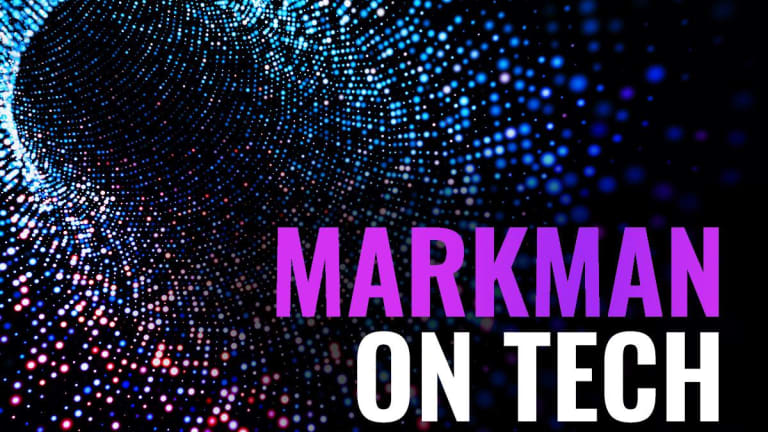 Cardlytics, a Credit Data Pioneer, Soars as Banks Flock to Its Services
Cardlytics' initial idea was simple: Marry credit card purchase data with marketers, and build a new data-based business for banks.
Data analytics and powerful computing networks are changing the way businesses operate, and uncovering dynamic new business models in the process.
That's the story of Cardlytics (CDLX) . The entrepreneurial Atlanta company carved out a lucrative niche pairing marketers with banks and credit card holders. Now that business is taking off.
Judging by the second quarter financial results, reported Aug. 8, investors should strap in. This is going to be a long ride.
Cardlytics was born in 2008 when two bankers, Scott Grimes and Lynne Laube, recognized banks and credit unions were sitting on an untapped wealth of potential riches. The idea was simple: Marry credit card purchase data with marketers, and build a new data-based business for banks.
The company partners with banks to gain access to anonymized debit, credit, bill pay and automated clearing house information from customer accounts. It then works with marketers to shape online and mobile rewards programs.
These personalized offers show up when customers sign into their online banking accounts. When customers see something they like, they tap or click on it to select. On their next outing to the preferred store or restaurant, the customer simply uses their credit or debit card. The discount is automatically applied.
No coupons, nothing to print. Beyond initially selecting the offer, customers don't have to do anything.
Bank customers get more relevant rewards offers. Marketers receive more qualified prospects, with measurable returns. Banks reap more loyal customers, and a stable stream of new fees from playing match maker.
Cardlytics collects fees for maintaining the platform. It's genius. It's also a big hit with customers, marketers and banks. 
At the same time, Cardlytics' business model may seem a bit creepy. And with concerns about the privacy of customer data dominating the public square, it seems like a worthy target. However, the company collects only de-identified transaction data that is controlled by its bank partners. Consequently, there's no need to worry that Cardlytics, or its algorithms, knows your name, where you live or what you're buying.
Last week the company announced second quarter revenues surged 43% to $73.8 million. More importantly, active monthly users at financial institution rose 11% to 120.1 million, from 108.5 million.
Scale is a big deal for Grimes and Laube. They started the business small, piling up more than 2,000 mostly small financial institutions in the process. Scale allows the company to attract new marketers, build better algorithms to train its purchase intelligence platform, and grow the business through new hires.
Grimes told analysts the company is busy building new verticals in e-commerce, travel, entertainment and groceries. Its IT staff is working on infrastructure to safely accommodate 200 million users with richer media. And eventually, Cardlytics software will make the leap to an always-on, highly-automated platform that will be extended to third parties.
It's a big vision, and a potentially massive business opportunity.
Thankfully, big banks have responded. Last year, Cardlytics began working with J.P. Morgan Chase (JPM) , the largest bank in the United States. Jenifer Piepszak, chief financial officer, spoke very highly of the card rewards program during the company conference call. She sees purchase intelligence as a powerful new flywheel for increasing customer loyalty, while creating an important new stream of revenue.
Laube announced that Cardlytics will begin rolling out the same programs in the fourth quarter at Wells Fargo (WFC) , the fourth largest bank in the U.S.
Cardlytics currently analyzes billions of transactions annually, from millions of accounts across the U.S. and U.K. This is valuable data marketers cherish because it spans across both the physical and online worlds. Automation will allow them to integrate purchase intelligence into larger marketing plans.
Shares are up 213% in 2019. With a market capitalization of $746 million, Cardlytics is a small cap company but its story is only beginning. Growth investors should consider buying on pullbacks.
*
To learn more about Jon Markman's recommendations at the crossroads of culture and technology, check out his daily investment newsletter Strategic Advantage. To learn about Markman's practical research in the short-term timing of market indexes and commodities, check out his daily newsletter Invariant Futures.
The author of this column does not own any stocks mentioned in this article.