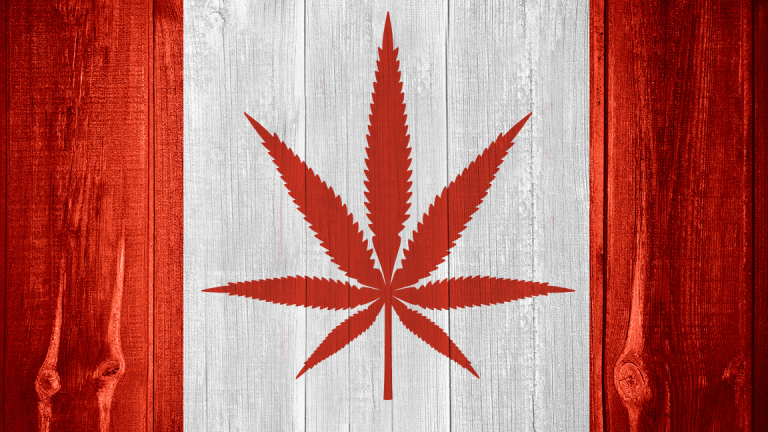 Cannabis Company Green Thumb Industries Heads to Canada to Go Public
Chicago-based Green Thumb Industries is the latest cannabis company to abandon hope of a U.S. IPO in favor of a reverse takeover in Canada and access to growth capital.
At some point in June, Chicago-based Green Thumb Industries will become a publicly traded company in Canada and raise millions in a private placement, but CEO Pete Kadens won't talk about it.
He is seated in the lobby of a Los Angeles hotel and he's apologizing. "We can't talk about that. We can talk about lots of other things, but not that."
Green Thumb is the latest U.S. cannabis company to seek its fortune in the Great White North. It follows in the snow shoes of MedMen Inc., a Los Angeles cultivator and retailer who went public in Canada using a reverse takeover in April.
Like MedMen, Green Thumb grows and processes marijuana and has retail locations in Nevada, but its stores can also be found in Maryland, Massachusetts, Pennsylvania, Illinois and Florida. It has 13 locations and by years end that list will grow to 20. Unlike MedMen, none of the Green Thumb outlets are found in California, the largest cannabis market in the world.
Other U.S. based companies that have gone public in Canada include Golden Leaf Holdings (CSE: GLH), Alternate Health Inc. (CSE: AHG) and iAnthis Capital (CSE: IAN).
Why hasn't Green Thumb established itself in the Golden State? "It has an active gray market, a lot of licenses. Maybe some day we will look at California," says Kadens.
For now, he's focusing on Canada. While he won't talk about the reverse takeover that Green Thumb will complete with Bayswater Uranium Corp. in June, he will talk carefully about how his company decided to go public in the land of hockey. To begin with Green Thumb made some discrete inquiries of U.S. investment banks regarding an IPO stateside, but unsurprisingly couldn't find a taker. A source familiar with cannabis companies hunting banks said that while Canadian-based banks like TD and RBS are sympathetic to U.S. based cannabis companies, they are not about to underwrite an offering in the U.S.
The rules of the road with senior exchanges was also sobering for Kadens. Even if he could have found an investment bank to take a flyer, where would the shares list? If you are a U.S. cannabis company, you can't touch the plant and gain a listing. So, while both Kronos (KRO) and Canopy (CGC) are now listed in the U.S. and sell the flower, both are based in Canada, where the government has given its full blessing for both medical and adult use marijuana (adult sales will begin later this summer).
Without a good option in the United States, it was time to look to the North. "It was like that line from Bonnie and Clyde, when they asked why they robbed banks." Kadens says through a smirk, "That's where the money is. Canada is where the capital is."
Between locating a takeover partner, audits and paperwork, it took six months to put an RTO into play according to Kadens. But Green Thumb had the luxury of not having to chase capital. "Our capital situation is fine, we're in good shape."
The company has raised about $100 million from U.S. investors, the latest financing brought in $45 million in a convertible deal.
For the going public transaction, Canaccord Genuity and GMP Securities LP have signed on as placement agents. Though Kadens again won't talk about the financing, a source familiar with the deal says the financing will raise less than $100 million. While small by IPO standards, for a cannabis offering it's a healthy raise.
Green Thumb has plans to develop and promote its brands, including its Rise dispensaries as well as Rythm flower and concentrates. The companies most popular product is its Dogwalkers, a small tin of mini-joints just big enough to enjoy while you are walking your dog, "People love them," the 40-year old Kadens says.
He also says the company is planning a brand aimed squarely at woman who enjoy marijuana, with Kadens adding he feels that the fairer sex is underserved.
Kadens not doing this alone. The company's founder, Ben Kovler, comes from the family that helped get Jim Beam bourbon started with a $5,000 investment from Kovler's great grandfather.
And former NFL player Eugene Monroe is a partner at Green Thumb. He made a splash by coming out in favor of using cannabis as a way to deal with pain and injury. He played for both the Jacksonville Jaguars and Baltimore Ravens.
The company has 325 employees now and by the end of the year that figure will be closer to 500, according to Kadens. But all of them will have to pass the gauntlet, a quality assurance hiring process that Kadens is in charge of. He says the company has eight cultural standards that guides everyone and that all potential candidates must fit with those standards.
The CEO likes the cultural model employed by Southwest Airlines. "You never see one of their employees frowning, they all have a great attitude, that isn't an accident. They hire people who fit in."
Kadens says that his hiring model already has the company in a mode to scale as it grows larger.