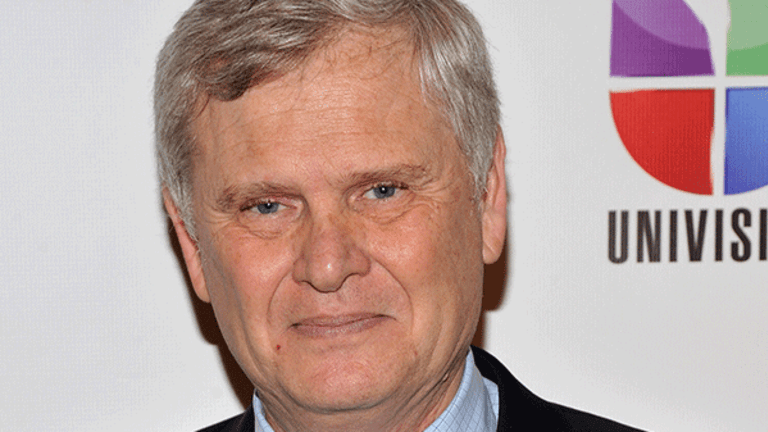 Publish date:
Can Univision's New Digital Platforms Make For a Successful IPO?
Univision is spending millions of dollars building digital platforms in an effort to appeal to investors wary about buying shares in a media company rooted in cable-TV.
Univision is spending millions of dollars building digital platforms in an effort to appeal to investors wary about buying shares in a media company rooted in cable-TV.
Might this finally be the time for a Univision Communications public offering?
The largest U.S. Spanish-language broadcaster made headlines three weeks ago when it agreed to pay $135 million for all of Gawker Media's websites except the company's legally-prone flagship site, Gawker.com. That deal underscored CEO Randy Falco's efforts over the past three years to build and highlight the company's digital businesses in order to show would-be investors that this isn't your grandparent's Univision.
"People don't understand Univision," said Shahid Khan, chairman of Mediamorph, which tracks media streaming. "They have this picture of the old Univision that only took Mexican programming and re-aired it. But Univision is now the largest cross-platform media company positioned for the Hispanic market."
Indeed, Univision still buys an enormous amount of Spanish-language programming from Mexico's Grupo Televisa (TV) - Get Report for its flagship Univision Network as well as Univision Deportes, Galavision and 61 local television stations led by the all-powerful Los Angeles-based KMEX-TV. And as the company never tires of pointing out, Univision reaches around 83 million U.S. consumers each month, an audience that includes 60% of Spanish-speakers between the ages of 18 and 49.
Yet to sell Univision's initial public offering, Falco needs to convince would-be investors that the company can use its Spanish-language television businesses to build digital English-language platforms that target native-born English-speaking Latinos, and increasingly, a wider, more general Millennial market.
"They do have some properties that could be told as a growth story but Univision is not really a growth play," Josef Schuster, founder of IPOX Schuster, a Chicago-based IPO investment firm, said in a phone interview. "Univision has a good story to tell of Latinos as a demographic trend, but trends usually last a lot longer than you can hold the stock."
To make for a successful IPO, Falco must balance the demands of Univision's private equity owners with investors that are wary about overpaying for a media company that still gets most of its revenue from a segment of the industry that is slowly losing subscribers, cable-TV. 
For Univision, that means addressing the elephant in the room: a debt load which stood at $9.3 billion at the end of 2015. That hefty burden is a by-product of having been taken private in 2007 in a transaction valued at $13.7 billion just months before markets tumbled in the mortgage-backed securities crisis of 2008. Since then, Madison Dearborn Partners, Providence Equity Partners, TPG Capital, Thomas H. Lee Partners and the Israeli billionaire Haim Saban have been waiting and waiting for the right time to take Univision public.
A successful IPO could eliminate much of the debt financing costs that continue to burden the company's ability to invest in programming and make even larger acquisitions. Univision's operating income, save certain costs, grew over 7% in 2015 to over $1.3 billion, the company said in an e-mailed statement. Revenue for the year totaled $2.9 billion.
Yet recent public offerings brought to market by private equity firms have been met with a tepid embrace. First Data (FDC) - Get Report  and US Foods Holding (USFD) - Get Report  have both fallen following their IPOs, much to the chagrin of KKR (KKR) - Get Report  and Clayton Dubilier & Rice LLC, respectively.
Investors will also have to weigh the inevitable share dump by Univision's private equity investors cashing out as soon as they're able to. In hopes of securing as high an offer price as possible, Falco has been beefing up on digital. 
Last month, Univision acquired six websites including Gizmodo and Deadspin from Gawker, and in April took full ownership of Fusion, a pop culture youth-focused cable-TV network and website that it originally launched with Disney (DIS) - Get Report . In January, Univision bought a minority stake in The Onion, the satirical website with a political appeal, and in May purchased The Root, a site focused on African-American culture and politics. 
Taken together, the websites are an attempt to go after the wider multi-cultural U.S. market, especially Millennials, those born in the 1980s and 1990s who are the prime target for most marketers. Heading Univision's digital operations is Isaac Lee, a widely respected executive who is based in Miami along with Fusion. 
Falco's investments in digital media is partly a response to declining viewership at its largest cable-TV networks, Univision Network and is sister network, Galavision. Univision's audience has fallen to roughly two million from 3.7 million five years ago while ratings have dropped by roughly one-quarter this year compared to 2015.
But growing new businesses costs money. Univision continues to rack up millions of dollars in start-up costs on Fusion as well as its English-language El Rey Network, neither of which have yet to turn a profit. 
Yet unlike BuzzFeed or Vox Media which are building video businesses on the backs of their digital platforms, Univision is doing the reverse, using its TV business to grow its digital operations, observes Vivian Schiller, a former NBC executive and news editor at Twitter (TWTR) - Get Report who now advises media companies from the editor post at Weber Shandwick. 
"Univision is positioning itself to bring in new audiences, and they're able to do that with a still very large and strong television presence," Schiller said in a phone interview in New York. "It's getting harder and harder to find ways to ramp -up on digital, so those acquisitions made sense. Plus, even though television is shrinking and it skews very old, it's going to be a long time before it dies."
The big question for Univision is whether the company's recent spate of digital acquisitions, arguably a disparate group, will allow Falco to portray Univision as a growth company worthy of investor support.
A year ago, the company's plans to hold a public offering in late-2015 were shelved after Disney CEO Bob Iger made the seemingly innocuous comment in August of last year that ESPN, its sports juggernaut, was experiencing "some subscriber losses." Iger's words set off a near panic among media investors, heightening fears that the traditional pay-TV bundle that holds the industry together was unraveling at warp speed.
Months later, Time Warner (TWX) reported that its Turner cable-TV unit, which includes TBS and TNT, was also losing subscribers. Taken together, the window for a media industry IPO was closed.
Working in Univision's favor, the IPO market has been steadily improving following a first half of 2016 which wasn't kind to public offerings, Schuster said, citing the recent sales of Twilio (TWLO) - Get Report  and Impinj (PI) - Get Report , two technology companies. Univision has all its paperwork poised for a sale, including the ticker UVN. "The macro-environment for IPOs has substantially improved, which should help Univision," he said. 
Univision declined to comment on its IPO plans. 
Falco's growth strategy remains focused on building scale in digital. With the Gawker deal, Univision said last month that its digital reach would extend to nearly 75 million unique visitors a month.
Across the industry, media companies seeking to build digital businesses are aiming to attract a minimum of 100 million monthly unique visitors. Anything less is viewed as too small to attract major advertisers increasingly comfortable with Facebook (FB) - Get Report or Alphabet (GOOGL) - Get Report , which accounted for 64% of all U.S. digital advertising spending last year, according to a Pivotal Research study.
That means continuing to invest in Univision's newest digital properties as well as Fusion and the English-language El Rey Network, the first of its kind to target native-born Latinos, neither of which has yet to turn a profit. Univision has also started new businesses such as pre-paid mobile calling cards and pharmaceutical services. 
"When you take those kinds of ventures and take risks, some things work out and some don't work," Khan said. "Taking their brand and deep affiliation with the Hispanic market and leveraging it -- that was brilliant. No one else is doing that."
Facebook and Alphabet are holdings in Jim Cramer'sAction Alerts PLUS Charitable Trust Portfolio. Want to be alerted before Cramer buys or sells FB or GOOGL? Learn more now.