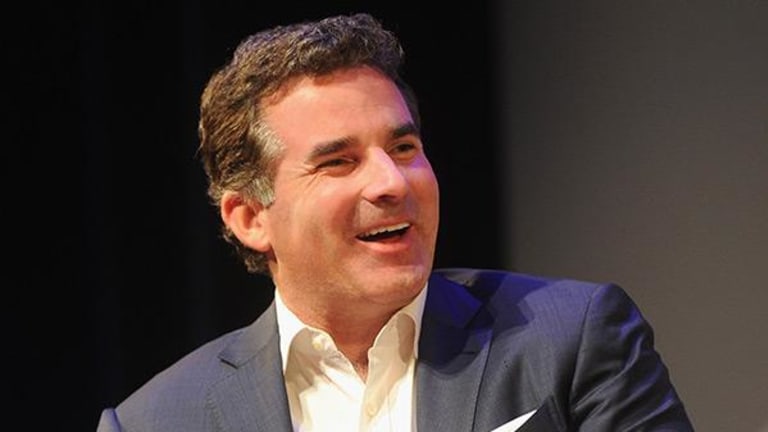 If Under Armour (UAA) - Get Under Armour, Inc. Class A Report , (UA) - Get Under Armour, Inc. Class C Report shareholders didn't have bad luck, they wouldn't have any luck at all. UAA shares are down around 30% year to date and more than 50% in the last 12 months. I thought these guys were supposed to be the next Nike (NKE) - Get NIKE, Inc. (NKE) Report .
As recently as December I said investors should stay away. The company's fourth-quarter forecast looked too high and I thought it would miss estimates for the quarter and year-end. I also thought gross margins and higher expenses were squeezing operating margins.
Turns out I was right.
On Jan. 31 announced fourth-quarter and full-year 2016 results. Fourth-quarter earnings of $0.23 per share were $0.02 worse than expected. Revenue rose 12%, year to year, to $1.31 billion versus the $1.41 billion estimate.
The worst part of the quarter, however, was the gross margin. Gross margin was 44.8%, compared with 48% in the year-earlier period because of the negative impact of higher discounts and aggressive promotions partially offset by lower input costs. Inventory increased 17% to $917 million and total debt jumped 22% to $817 million.
And then the company slashed 2017 guidance. Management now sees revenue growth of 11-12%, or approximately $5.4 billion, versus the previous $6 billion estimate. Gross margins are expected to be down and operating income to fall to $320 million. Under Armour reported operating income of $420 million in 2016. The company anticipates an effective tax rate between 32-34% for 2017.
Oh, and if that wasn't enough, the chief financial officer decided to exit the company. He had joined the company only a year ago.
Under Armour expects a mid-single-digit growth rate in the first quarter and gross margins down another 100 basis points. The company is forecasting an operating loss between $12 million and $14 million.
But the real scary part of the guidance was management is actually planning for inventory growth to be higher than revenue growth in the first three quarters. What? That's nuts. Margins will be under pressure all year under that scenario. If top-line growth is lower than expected, earnings estimates will be have to be revised lower.
If you put it all together, Under Armour will have less than half the revenue growth it had in 2015 (28.5% vs. 11.5%) and an operating margin that's been nearly cut in half (10.3% vs. 5.9%).
There's no way to grow earnings. The company has no operating leverage over its fixed costs, which means the stock is essentially dead in the water. No wonder the CFO left. I can't see how Under Armour gets back in the game.
(Note: Under Armour has two classes of stock: Class A voting shares (UAA) and non-voting Class C shares (UA))
This article is commentary by an independent contributor. At the time of publication, the author held no positions in the stocks mentioned.