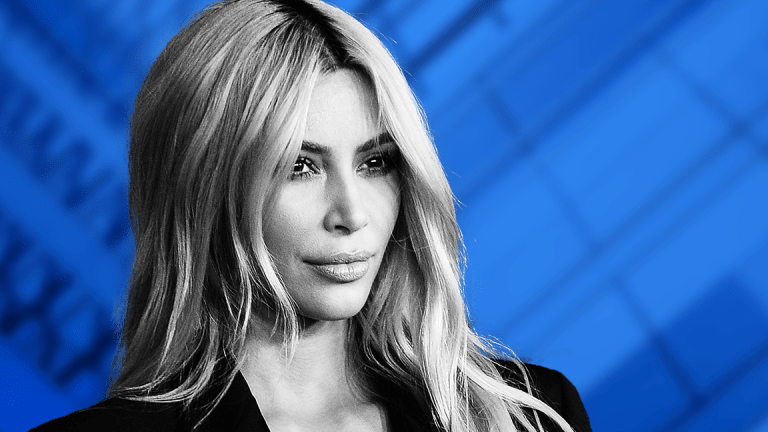 Can Kim Kardashian Convince Twitter to Add an Edit Button?
As Twitter's stock continues to surge amid improved financials, there's still one change that many of its users would love to see.
As Twitter's stock continues to surge amid improved financials, there's still one change that many of its users would love to see.
It's your move, Jack.
Reality TV star Kim Kardashian West recently lobbied Twitter Inc. (TWTR) - Get Report  co-founder and CEO Jack Dorsey about adding an edit button, reviving talk of the oft-discussed and highly contentious proposal for users to be able to revise posts on the social media platform.
Gartner analyst Brian Blau said it is encouraging that the company is considering adding some level of editing functions to correct spelling mistakes or make quick corrections, something that users have requested for a long time. An ability to edit tweets would be popular among users at a time when Twitter is doing better financially and its stock is soaring. But the company would face some challenges implementing the feature.
"Some consider tweets to be official statements, and allowing those types of edits may devalue the content of a tweet if users are constantly changing these types of public statements," Blau said.
Kardashian first emailed Twitter in 2015 about wanting to be able to edit tweets to fix typos without having to delete the original post and then repost them. And in December 2016, Dorsey asked users on the platform to tell him what new features they most wanted to see on Twitter, and responded to one request for an edit button with this:
Twitter shares have had a big run-up recently, almost doubling year to date, after languishing for several years following the company's IPO in 2013. CEO and co-founder Jack Dorsey rejoined the company in 2015 and his close attention to the user experience has helped the company make some product changes they might have been reluctant to make, according to Gil Luria, the director of institutional research at DA Davidson. 
In addition to doubling the 140-character limit to 280 characters last year, another change that users had long requested, Twitter also introduced a feature called Bookmarks in February that lets users save tweets to read later.
At the same time, Twitter became so successful in part because of its unique set of features, including the inability to edit tweets.
"It's a fixed record over time of statements that [people and personalities] make," Luria said. "If you can start editing that, the whole timeline starts becoming a whole lot less meaningful because that person can change [what he or she said]."
But the fact that Twitter changed its character limits shows that Twitter could change its mind on editing tweets, too.
According to Luria, a good compromise might be for Twitter to let users edit tweets only for a short period of time -- say, five minutes -- after they are first posted.
"That wouldn't hurt the value of a timeline, and the historical record," Luria said.
Twitter declined to comment for this story.
But speaking of Kardashian West, if the social media mogul could get President Trump to commute Alice Marie Johnson's life sentence this month, Luria said it's "not too far of a stretch" to think she could get Dorsey to add an edit button for Twitter, too.