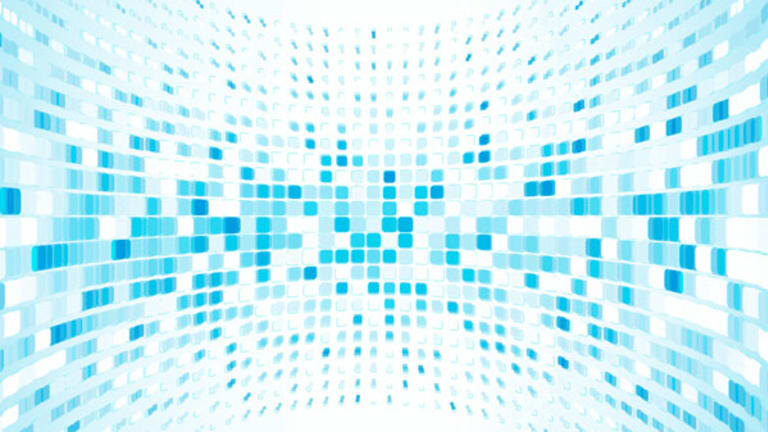 Can Halliburton Sustain Its Earnings-Beat Streak?
Halliburton is used to beating Street consensus earnings, and on Monday, the oil services company looks to do it again even with the moratorium on Gulf drilling.
Halliburton is used to beating Street consensus earnings, and on Monday, the oil services company looks to do it again even with the moratorium on Gulf drilling.
HOUSTON (
) -- If you're looking for a stock with a history of beating earnings expectations, look no further than oil-services giant
Halliburton
(HAL) - Get Report
.
Halliburton has beaten the Street in earnings in four consecutive quarters. Halliburton's recent earnings beats have not been by a huge margin, with the biggest beats coming in at 3 cents above consensus. Yet the earnings outperformance history coupled with the fact that the entire oil services sector has been beaten down as a result of the BP oil spill, could mean an earnings rally is on deck when Halliburton reports on Monday morning.
Halliburton is not down nearly as much as oil stocks with direct liability exposure to the BP oil spill, including oil rig operator
Transocean
(RIG) - Get Report
and integrated oil company
Anadarko Petroleum
(APC) - Get Report
. However, Halliburton has slipped from a 52-week high share price achieved on April 23 -- three days after the Transocean rig exploded and sank -- to just under $28 in Friday morning trading.
The dip in Halliburton shares since the BP oil spill roughly equates to 20% of its market value.
The Street is expecting Halliburton to report earnings of 36 cents on Monday morning. The Street consensus for Halliburton has ticked up in recent months, from 34 cents three months ago.
Oil service analysts seem confident that Halliburton will again be the outperformer among its peer group. It's not just a play based on what has been arguably an overheated selloff in stocks like Halliburton due to the oil spill's impact on the entire sector. Analysts note that Halliburton is strongest in the U.S. land drilling market, and the recent activity in North American land drilling has been compelling.
Alan Laws, oil services analyst at BMO Capital Markets, said that North American results will likely shine in the second quarter, with the U.S. rig count rising 12% quarter over quarter and shale play pumping demand at levels not seen since 2007/2008. Laws said that Halliburton has, more or less "telegraphed" strong North America results. "The land-based oil services stocks look cheap," Laws said.
The BMO analyst noted that with expectations for Halliburton higher than they are for
Baker Hughes
(BHI)
, Baker Hughes may be a good derivative trade to play off the Halliburton results, as Baker Hughes doesn't report until August 3. Nonetheless, "Halliburton will put up the strongest numbers of the group," Laws said.
Even the analyst at the low end of Street estimates for Halliburton was hedging his bets. Collin Gerry, Raymond James oil sector analyst, said that when the drilling moratorium first hit, Raymond James "pulled the rug out from all the oil stock numbers," but that leaves Halliburton in decent shape to beat its drilling moratorium-triggered estimate of 28 cents.
The Raymond James analyst said that only about 3 cents of Halliburton's first quarter earnings were derived from Gulf of Mexico deepwater operations. When the earnings from deepwater operations is combined with a decline of earnings growth on revenue, Raymond James got to a potential Halliburton earnings hit of 6 cents to 7 cents.
However, Halliburton deserves the benefit of the doubt, according to Collin Gerry. "They have had the best track record, and have been the most efficient in their peer group in terms of beating estimates and margins rebounding," the Raymond James analyst noted. From a strictly operational standpoint, Halliburton has to be given the benefit of the doubt because a huge component of its earnings per share comes from the North America activity highlighted by BMO Capital Markets' Laws.
"Every channel check we do says that business is on fire right now. Pressure pumping is the hottest business out there, so time and time again, just when you think you've factored in the upside, the earnings end up being better than thought," the Raymond James analyst said.
If the markets are not headed into a double dip recession, then the Halliburton upside could be significant. The Raymond James analyst said that the consensus 2011 earnings call for Halliburton is $2.07, and it is his inclination to think that the number is revised up as we come out of quarter, and that Halliburton margins could impress again.
Though even if Halliburton does outperform expectations in the second quarter, analysts warned that it doesn't mean that the sky is the limited with its shares, currently trading at 14 times the 2011 earnings consensus.
A recovery in Halliburton's international business -- which Halliburton officials had been pegging for the second half of the year -- may not occur as quickly as hoped with macroeconomic concerns again taking a toll on the markets. Raymond James' analyst Gerry said that the macro environment weakened in the second quarter and there is usually a four-to-six-month lag until it hits the oil services sector.
The analysts said it's difficult to expect any comments on the international business that are more positive than what has already been said earlier in the year. However, if Halliburton or any of the other oil-services companies express forward-looking caution about the international front, the oil service sector will continue to be weighed down by macro uncertainty.
This international dilemma is the expectation of BMO Capital Markets, too. The BMO analyst Laws said that the oil services sector remains a global macro call, as international growth dictates oil prices and the rate of change in producer spending. Laws wrote in an oil services sector preview note, "While we expect the large international companies to repeat expectations of growth in the
second half of the year, we don't anticipate increased enthusiasm. Caution may even return given what looks like slowing global trends. Given typical lag effects, slowing growth could materialize by
the fourth quarter. We still see growth, just less than expected by most."
-- Written by Eric Rosenbaum from New York.
RELATED STORIES:
>>With BP Stopping Oil Flow, Will M&A Gush?
Follow TheStreet.com on
and become a fan on
Copyright 2009 TheStreet.com Inc. All rights reserved. This material may not be published, broadcast, rewritten, or redistributed.