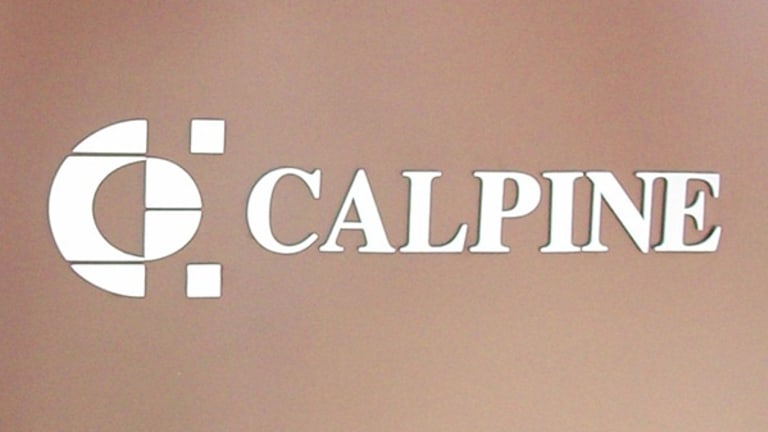 Calpine Is a Good Energy Stock to Add to Your Portfolio
Calpine's acquisition of Noble Solutions will strengthen the company, and the company is well-positioned to address rising demand for clean energy.
Calpine (CPN) is America's largest generator of electricity from natural gas and geothermal resources. Its fleet of 82 power plants represents nearly 27,000 megawatts of generation capacity. Through wholesale power operations and its retail businesses, it serves customers in 24 states, plus Canada and Mexico.
With Donald Trump having nominated archconservative Scott Pruitt to head the Environmental Protection Agency, you might think that all the rules about protecting the environment are about to be pulled back. But the long-term trend still favors cleaner energy production, if only because key markets such as California and New York will continue to enforce their rules.
To be sure, the company's financial performance over the last two years has been so-so. But this is a company to invest in because of its potential, not its past. Calpine shares rose more than 3% in Friday trading. 
Calpine's clean, efficient and flexible fleet uses advanced technologies to generate power in a low-carbon and environmentally responsible manner. It's uniquely positioned to benefit from many trends affecting its industry, including the abundant and affordable supply of clean natural gas, and the increasing need for dispatchable power plants to integrate new communities into the grid.
In addition, the company has an impressive list of customers. A recent smart acquisition should further bolster its performance. 
Calpine has been generating reliable power for more than 25 years and has been consistently innovative in responding to new regulatory requirements.
Calpine recently and smartly acquired Noble Americas Energy Solutions, which in recent years has become the nation's largest independent supplier of power to commercial and industrial retail customers.
Noble Solutions currently serves commercial and industrial customers in 18 states nationwide, including California, Texas, the mid-Atlantic region and the northeastern U.S., where Calpine's wholesale power generation fleet is primarily concentrated.
Calpine's management recognized that Noble had built an impressive retail platform serving sophisticated commercial and industrial customers, working with well-established utilities such as Dominion Power and American Electric Power.
This month, Calpine completed its purchase of Noble Solutions for $800 million plus working capital. The acquisition was funded with a combination of cash on hand and a one-year, $550 million term loan that the company intends to repay in 2017. The company said in its most recent earnings report in October that the purchase would triple free cash flow at three facilities. 
Noble Solutions is a supplier of power to commercial and industrial customers in 18 states, including California and Texas. 
Calpine has been an advocate of market-driven solutions to the problem of how to generate cleaner energy. The company recently completed construction of more than 900 MW of combined-cycle capacity in California and began servicing related contracts with Pacific Gas and Electric.
---
How can you energize your whole portfolio? If you could maximize the money you are making right now, those gains will pay off for years as that capital continues to compound for many years. We've got a system that will allow you to win on more than 80% of your trades - starting right away! To find out more, just click here!
This article is commentary by an independent contributor. At the time of publication, the author held no positions in the stocks mentioned.