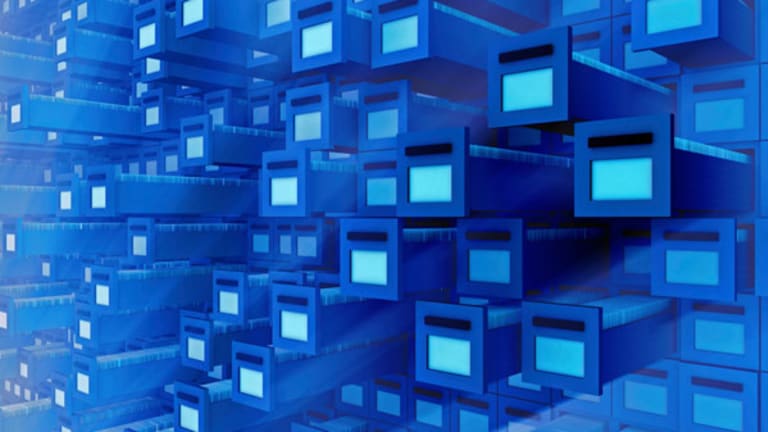 Call Fannie-Freddie Deal What It Is: A Seizure
Calling it a 'takeover' or a 'rescue' misrepresents the severity of the situation.
Funny, isn't it, how a turn of the phrase or slip of the tongue can have such a subliminal effect on our understanding of a business event. Take this weekend's invitation sent by the government to Fannie Maeundefined and Freddie Macundefined that they all join forces.
OK, so it wasn't quite an invitation.
Then again -- especially considering that shareholders will probably be left with nothing -- it wasn't quite a takeover, either.
It was more of a seizure.
I guess one man's takeover is another man's seizure. Though leave it to the business media, those contradictory little devils, to sometimes call it both in the same report. Actually, in the same headline.
Look at this neck cracker from CNNMoney.com. What is appropriately termed a seizure in the headline is
by the sub-headline: "U.S. seizes Fannie and Freddie: Treasury chief Paulson unveils historic government takeover of twin mortgage buyers. Top executives are out."
Good thing there wasn't a sub-sub-headline. By then, we probably would have read about that "invitation."
The business media, as The Business Press Maven never tires of pointing out, too often plays stenographer to authority -- whether that authority is a CEO or the government. And this is rarely more apparent than when reporters -- whether by simple choice or lazy default -- parrot the chosen, obfuscating, self-justifying phrases that authorities, who might do nothing else right, tend to always excel in.
The
Financial Times
did just that when remarking that Fannie and Freddie were going to be placed in a "
." Uh, dudes, they are being nationalized. A conservatorship is something you put a public garden in. Here, you and I are footing the bill on a whole lotta losses. What is it, more than $12 billion combined since last summer? I've run out of fingers and toes and have lost track.
Did I say billions in losses? That has such sad connotations. The
Financial Times
, which again plays toadie to the government by passing along its kinder, gentler way with words, went with this:
"Officials were concerned that the mounting losses at the two struggling government-sponsored mortgage groups, whose fate is key to the future of the U.S. housing industry and financial markets, was sapping their vitality."
Got that? That the loans guaranteed by Fannie and Freddie were going to hell in a handbasket wasn't sending the two publicly traded guarantors to oblivion. The losses were merely "mounting" and -- this is a classic -- were causing Freddie and Fannie to get a bit of their vitality sapped. With sapped vitality like that, you don't need medically induced comas.
But who can argue with shareholders likely being left with nothing because of a government seizure, you and I footing a big bill, or the continued long-term impact of the government bailing out the financially reckless, which encourages investors to throw caution to the wind, causing our economy to bounce from one bubble to the next? After all, international traders reacted with initial excitement over the weekend, which helped turn a seizure that will leave stockholders with lint in their pockets into a rescue at
CNBC
: "
Fannie, Freddie Rescue to Spark Rally
."
Funny thing is, once you start using inappropriate phrases, they take on a life of their own. This "rescue" might roust traders into a brief bout of excitement, a classic relief rally, if for no other reason than because at long last investors know the fate of Fannie and Freddie.
But when you start calling something a "rescue," the supposition is that something good and big has to come of it. And just look at
CNBC
's lead. It showcases the claim that because of the "rescue," the troubles of the housing market are pure history: "Wall Street looked set to rally on Monday after the Treasury's decision to take over ailing Fannie Mae and Freddie Mac, with investors reading the move as a sign that the housing market's troubles were over."
And that's enough to seize my soul.
At the time of publication, Fuchs had no positions in any of the stocks mentioned in this column.
Marek Fuchs was a stockbroker for Shearson Lehman Brothers and a money manager before becoming a journalist who wrote The New York Times' "County Lines" column for six years. He also did back-up beat coverage of The New York Knicks for the paper's Sports section for two seasons and covered other professional and collegiate sports. He has contributed frequently to many of the Times' other sections, including National, Metro, Escapes, Style, Real Estate, Arts & Leisure, Travel, Money & Business, Circuits and the Op-Ed Page. For his "Business Press Maven? column on how business and finance are covered by the media, Fuchs was named best business journalist critic in the nation by the Talking Biz website at The University of North Carolina School of Journalism and Mass Communication. Fuchs is a frequent speaker on the business media, in venues ranging from National Public Radio to the annual conference of the Society of American Business Editors and Writers. Fuchs appreciates your feedback;
to send him an email.